5 Top Tips

to make the most of your visit

The days are getting longer, the sun is shining and the cricket season is well and truly upon us.

That can only mean one thing; IT'S SUMMER!

Throughout the summer, families are looking for things to do during the school holidays.

Where should you go? What should you do?

The answer is simple!

Come and see Somerset in action at the Cooper Associates County Ground!

Here are just a few of the reasons why you should join us this summer: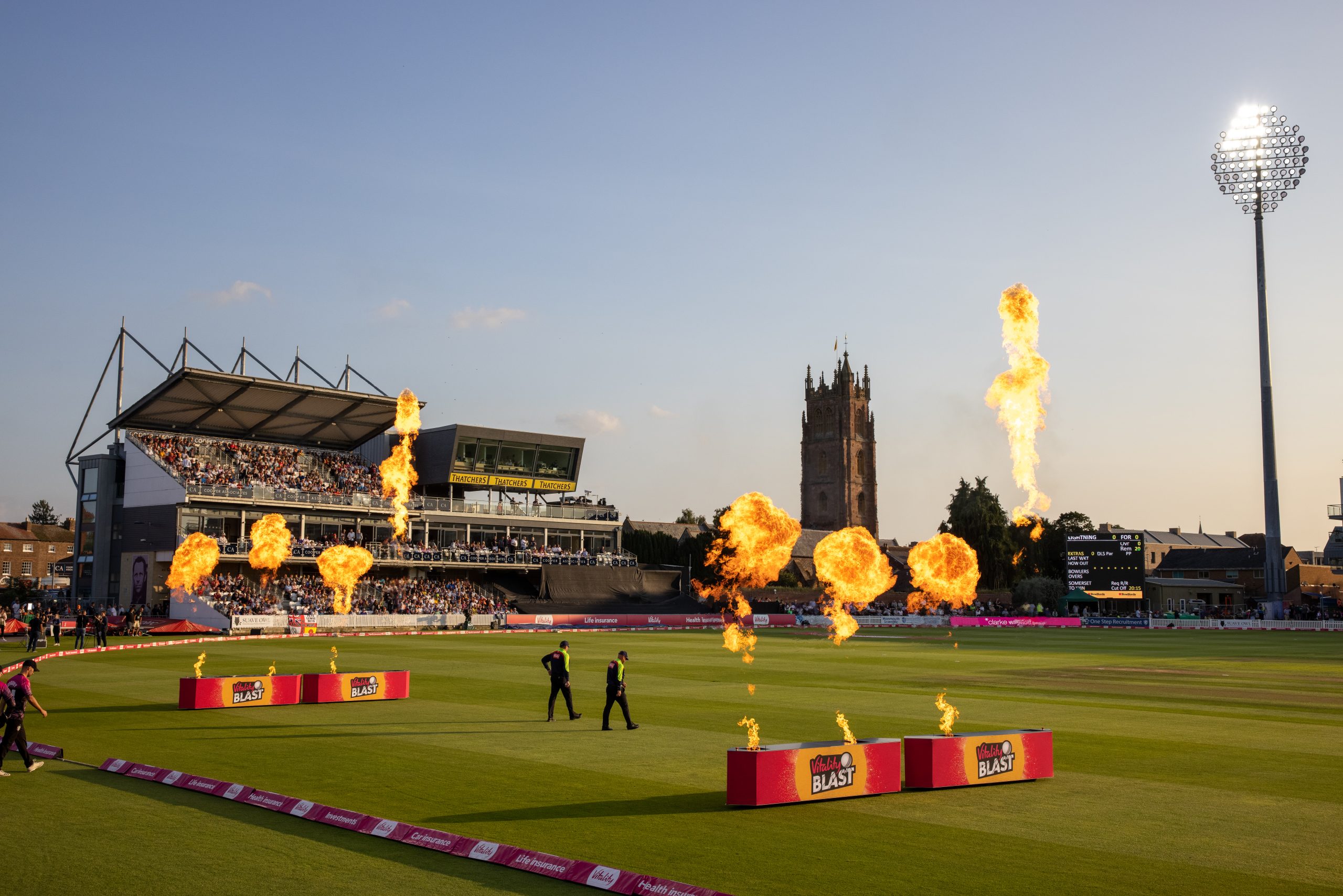 1. FAMILY DAY

On Sunday August 14th we will be holding a Family Day!

As part of our Royal London Cup fixture against Glamorgan in August, Somerset County Cricket Club will be holding a special family themed day for Members and ticket holders.

Throughout the day there will be children's entertainment within our safe and secure fan village which will be tailored to ensure that children have a brilliant day out!

2. Meet the Players

At the end of each of our Vitality Blast and Royal London Cup fixtures our players come back out on to the field to sign autographs, pose for photographs and meet the fans.

What better way for your children to end the day than to meet their heroes?

3. Live Music

There will be brilliant live music in our dedicated matchday Jurassic Fibre fan village at various points during the summer. From the Wurzels concerts (Somerset vs Sussex, August 2023), to live bands and post match DJs, there is always something to listen to whilst you are at the match.

So why not relax in the sun and listen to some great live music before the action gets underway on the field?

4. Stumpy

Somerset's very own mascot, Stumpy will be on hand to meet and greet you at all of our Vitality Blast and Royal London Cup matches again this year.

Make sure you don't miss out on your chance to have your picture taken with this Somerset legend!

Somerset CCC mascot, Stumpy is back and better than ever!

Stumpy has had a busy winter and has been spending as much time as possible at the Nuffield Health Gym, where their team have been putting everyone's favourite wyvern through a strict fitness regime.

As you can see, the results speak for themselves!

Stumpy is looking better than ever and is ready to take on all comers at this years Vitality Blast mascot race.

5. Excellent Food and Drink

We have teamed up with our Official Hospitality & Catering Partner, BaxterStorey to ensure that there is a food and drink option for all tastes and all ages.

From street food to healthy options to the Stragglers Coffee House to our award-winning Josh Eggleton Salt and Malt branded fish and chips, there really is something for everyone on a matchday.

Join us at the Cooper Associates County Ground this summer for the perfect family day out!