Order of Play /
Key Timings
Weather
In the event of a variable weather forecast, please prepare by dressing accordingly and familiarizing yourself with the best ways of keeping up-to-date on the day.
If the cricket match is affected by the weather, head to our Match Centre or Twitter page to view all the latest updates and the prospects of play. Please note that whilst we will do our best to help spectators who are travelling to the match, it will be the Umpires decision as to the state of play and not the Club.
If it has been deemed that a match has to be completely abandoned, please see the Club's refund and exchange policy.
GATE OPENING HOURS:
1 hours before play commences in the LV= Insurance County Championship
1 hour before play commences in the 50 over Metro Bank Cup
2 hours before Vitality Blast matches (subject to change, please check match preview on day before each fixture for confirmed gate opening times)
ORDER OF PLAY:
Here is an example order of play for a Vitality Blast fixture starting at 6:30pm. For game specific information, please read the Match Preview which is posted on this website 24 hours before each game.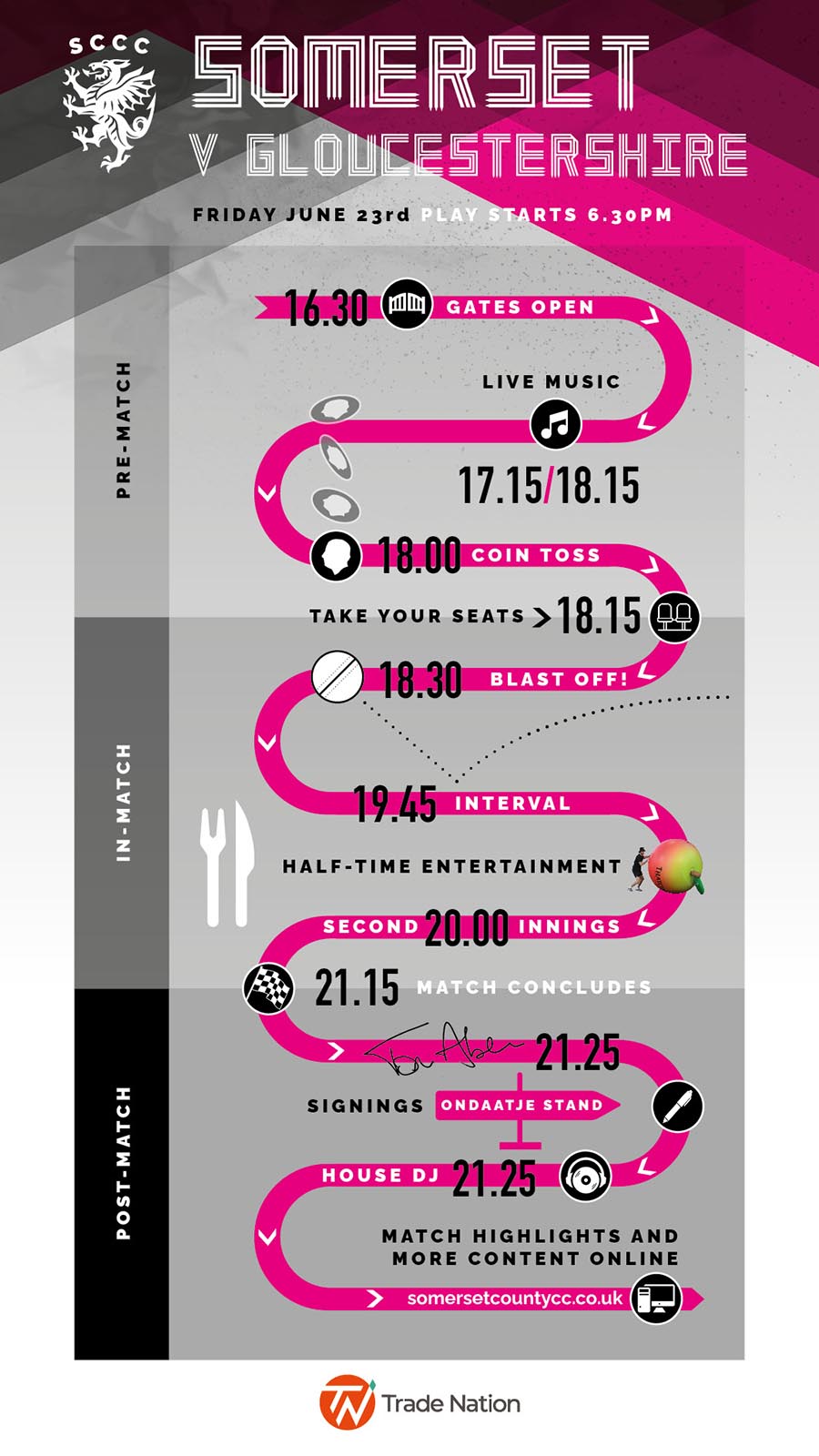 Hours of Play: 2023 LV= Insurance County Championship<
Start – 11.00am
Lunch – 1.00pm – 1.40pm
Tea – 3.40pm – 4.00pm
Close – 6.00pm
Matches which begin in September will start 30 minutes earlier with all of the above timings brought forward. On each of the first three days there is provision for playing time to be extended by the amount of time lost in that day up to a maximum of 30 minutes.
Hours of Play: 50 over Metro Bank One Day Cup (Assumes non-floodlit)
Start – 11:00am
Interval – 2:30pm – 3:00pm
Second session – 3:00pm – 6:30pm
Hours of Play: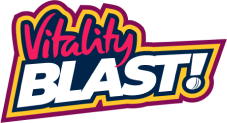 | | Evening Matches | Afternoon Matches | Sky Sports Matches |
| --- | --- | --- | --- |
| Start | 6:30pm | 2:30pm | 7:00pm |
| Interval | 7:45pm – 8:00pm | 3:45pm – 4:00pm | 8:15pm – 8:30pm |
| Second Innings | 8:00pm – 9:15pm | 4:00pm – 5:15pm | 8:30pm – 9:45pm |
*Please note this is a generic timings table. For individual match timings, please see our fixture list.