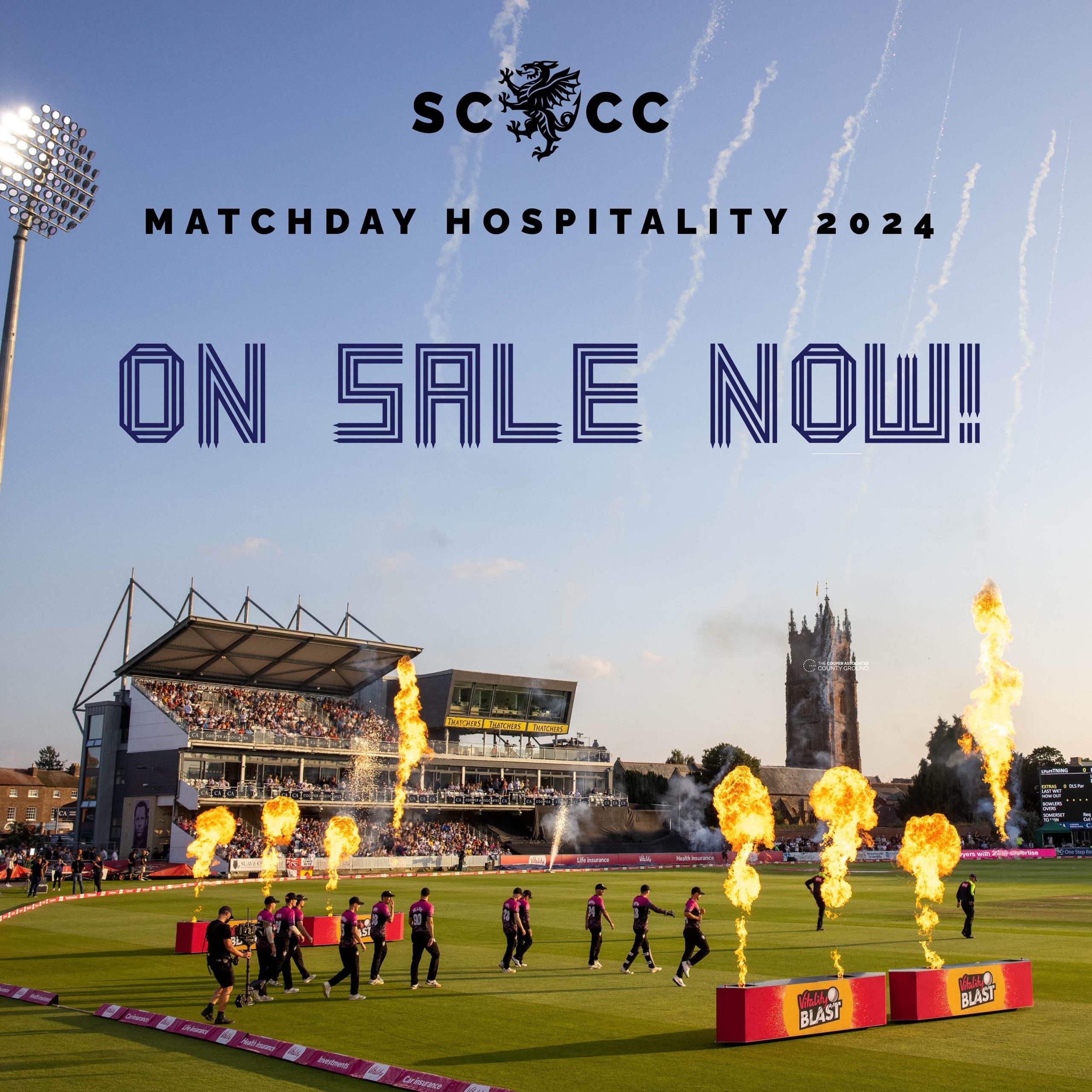 HOSPITALITY 2024 ON
SALE NOW!
To put it simply, The Cooper Associates County Ground is a stunning venue and one of the most iconic in the South West.
Steeped in history, the home of Somerset County Cricket Club guarantees an unparalleled matchday experience.
Whether you enjoy the explosive action of a floodlit Vitality Blast clash or the more traditional tactical battle that is the County Championship or something in between, we've got it all!
England Women v Pakistan ODI: Ticket Information
The Cooper Associates County Ground will host the ODI between England Women and Pakistan on May 26th 2024.
Our Women's Ashes ODI sold out this summer, so make sure you don't miss out in 2024.
Given the unprecedented demand for tickets to this year's International fixture, England v Pakistan in May will be an allocated seating match.
TICKETS FOR THIS MATCH ARE NOW ON GENERAL SALE!
Grab your 2024 tickets
soon!
Tickets for our home matches in 2024 will be on sale from February. Membership is on sale now!
Where should I sit
in the ground?
Each stand around the ground offers a different experience on a matchday, dependant on how you like to enjoy your cricket. The checklist below will help you decide the best fit for you and inform of all the relevant information to consider.
Does allocated seating apply to all matches?
No. Allocated seating only applies to Vitality Blast matches and Women's International fixtures. This is to ensure that our busiest fixtures can take place in an enjoyable and safe manner. Please note that there is no allocated seating in Premium Member areas. Renovations and improvements are taking place to the Somerset Stand over the winter in order to increase capacity and improve the facility. Staff will contact anyone whose allocated seat is affected by this work. This schedule of work will mean that White-Ball and Platinum Members will not be able to renew their seat immediately, but don't worry because your seat will be held.
How do I download my e-tickets?
How do I use the SCCC Tickets App?
Created in conjunction with TIXNGO, the new SCCC tickets app is a mobile ticketing wallet will allow Somerset Members and supporters to safely and securely store, download and transfer their digital SCCC tickets.
Both iOS and Android compatible, ticket holders simply present their tickets on their phone to be scanned at the gate to gain entry to a match.
The system has been successfully implemented by several organisations including Wembley Stadium.
One of the biggest advantages is that it eliminates counterfeits because the tickets are encrypted with blockchain rendering the data immutable. The solution also addresses the secondary market for tickets because each ticket is associated with an identity.
Anyone wishing to utilise the app can simply select "SCCC Mobile Ticket" at the DELIVERY METHOD page of the transaction.