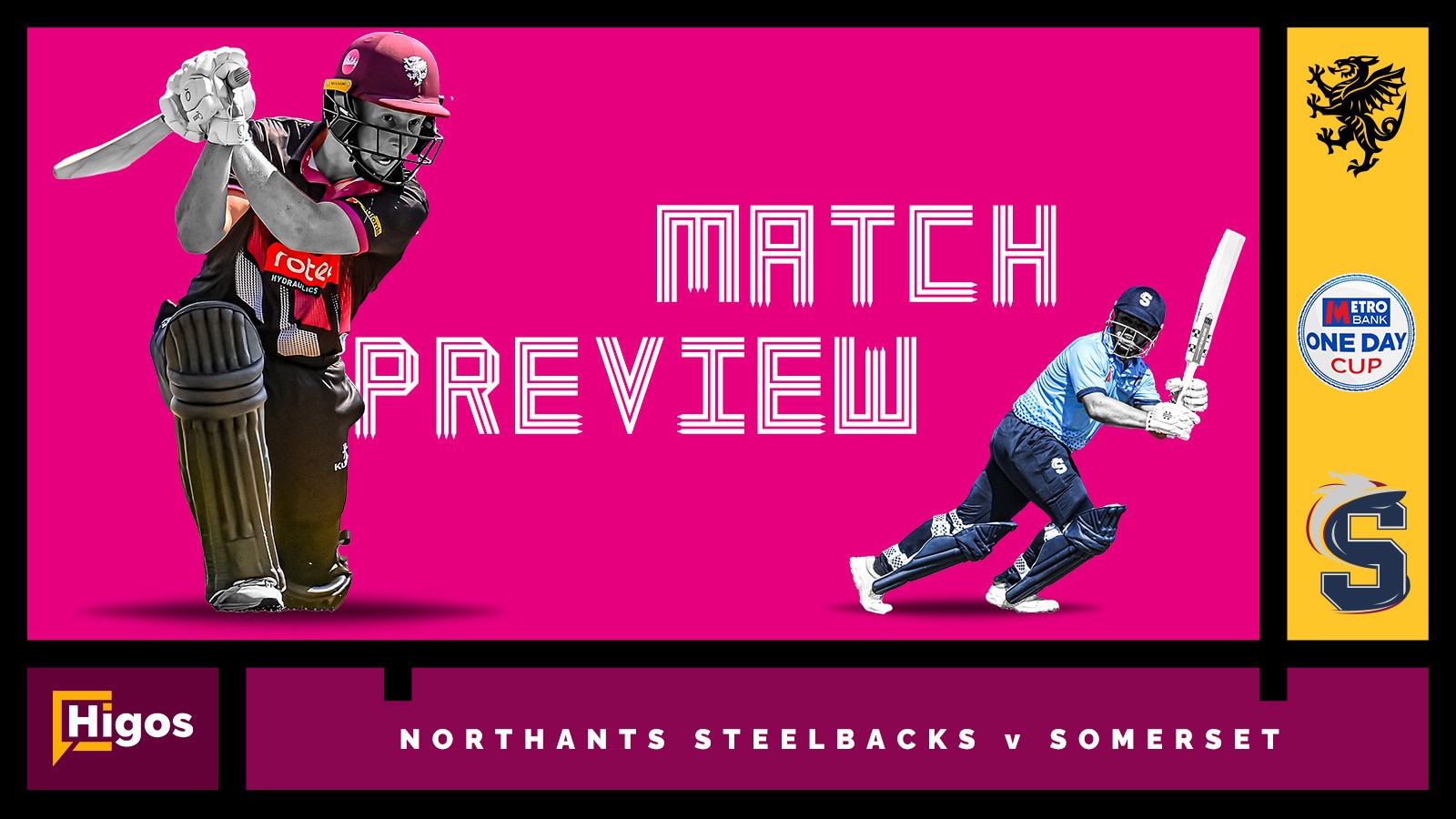 Metro Bank One Day Cup Preview: Northants v Somerset
THE MATCH
Somerset take on Northamptonshire Steelbacks at the County Ground, Northampton in the Metro Bank One Day Cup tomorrow (Wednesday August 9th).
Play is due to get underway at 11am.
Tickets for this match are still available.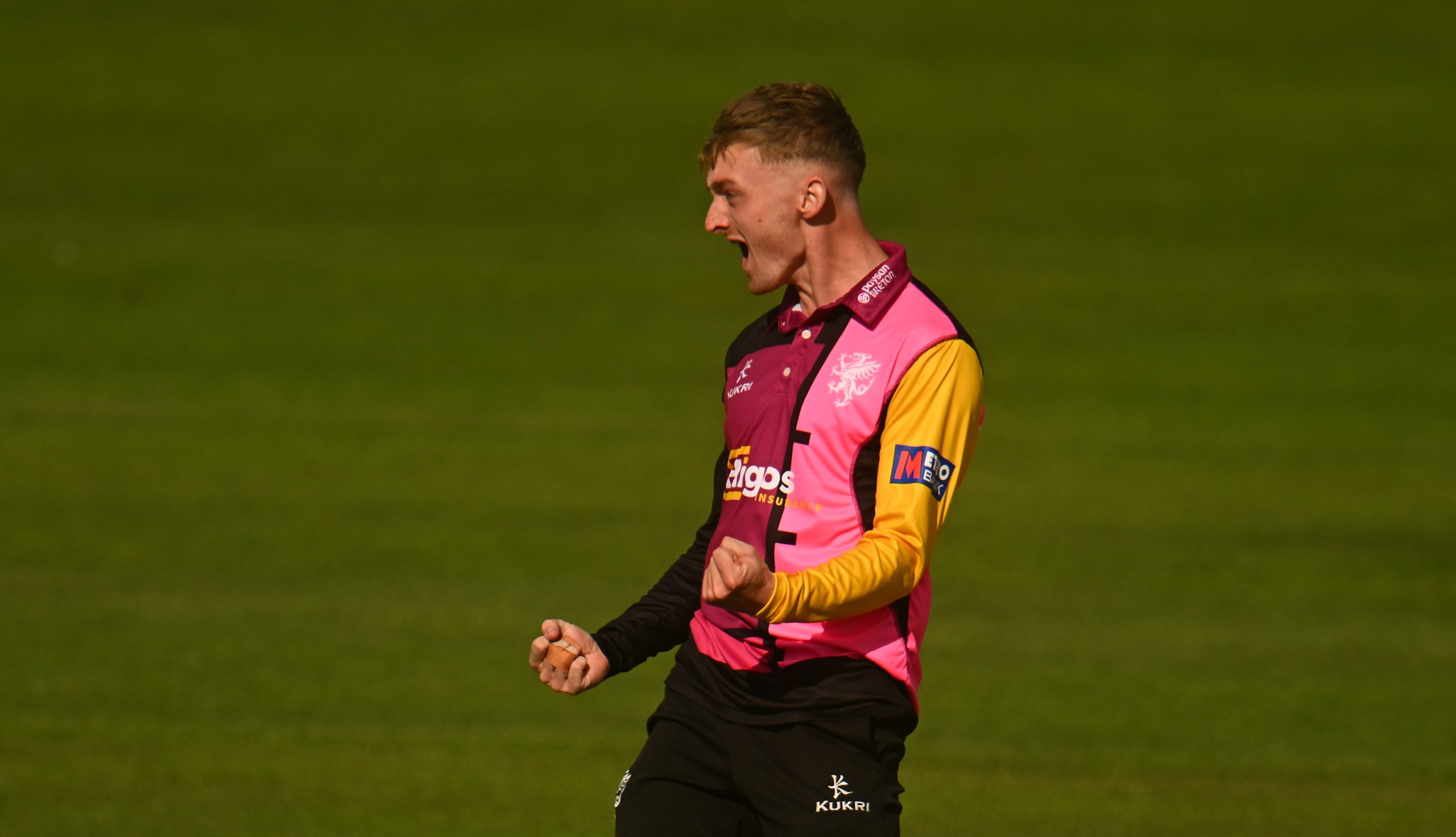 HOW CAN I KEEP UP TO DATE?
A live stream of the action will be available via our Official Match Centre.
You can also keep up to date using our dedicated matchday blog via this website's Match Centre and on our Twitter feed.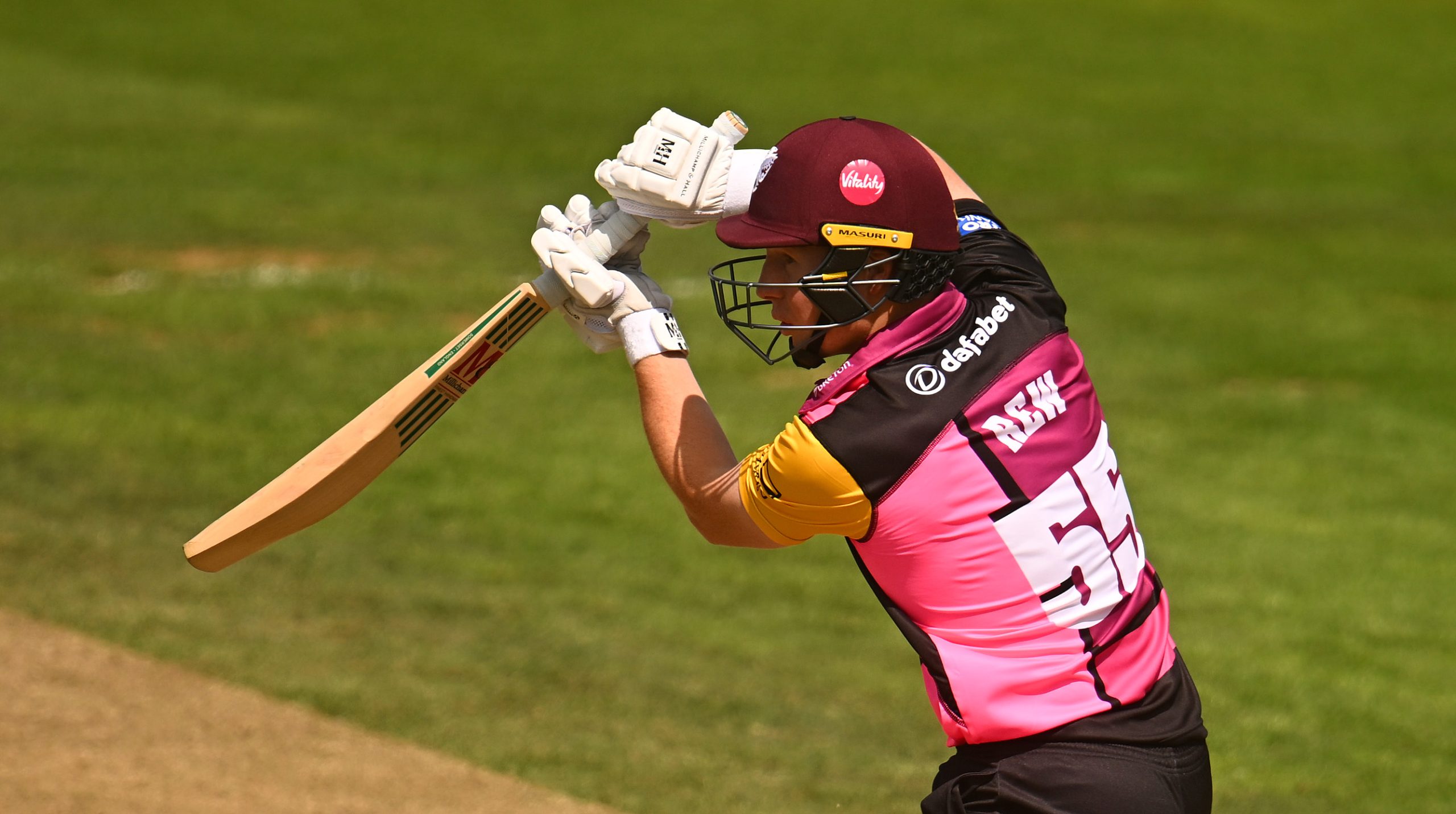 THE OPPOSITION
NORTHAMPTONSHIRE
Captain: Lewis McManus
Overseas players: Sam Whiteman (Australia)
2022 finish: Eighth (Group B)
2022 leading run scorer: Will Young (345)
2022 leading wicket taker: Nathan Buck (14)
Key player: Emilio Gay – He scored more than 300 runs in last year's competition comes into the tournament in rich form having just scored his fourth Championship ton at Emirates Old Trafford. The stylish left-hander is pushing his case hard to be seen as an all-format player rather than a red ball specialist and his runs could be key to Northamptonshire's success.
Young player to watch: Justin Broad – The batter signed his first professional contract in June following a string of impressive performances for the second team. Broad, who has also made nine international appearances for Germany, immediately became a regular fixture in the Blast and Championship, where he took useful wickets with his medium pace.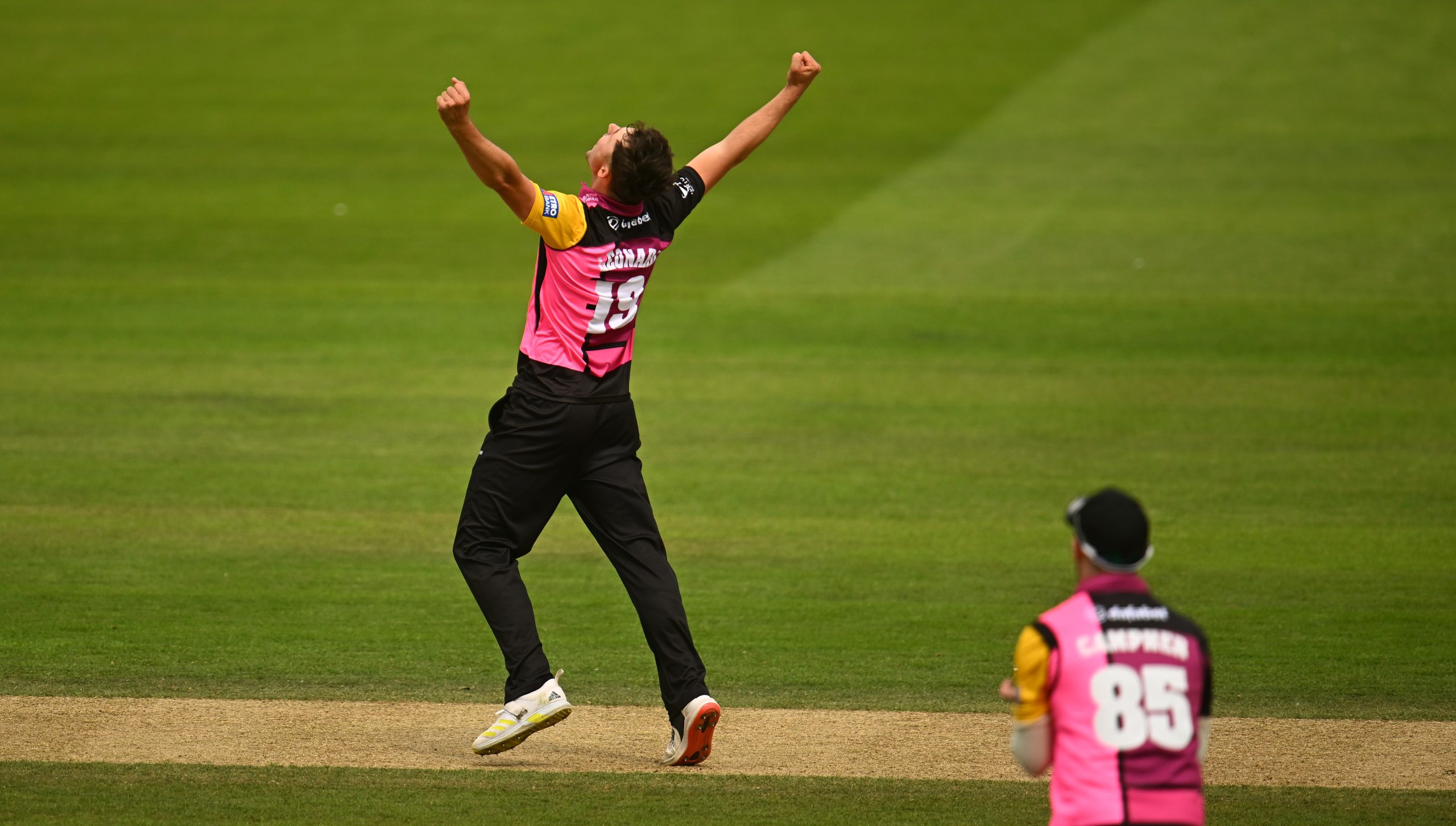 TEAM NEWS
Somerset will be without Josh Davey (side), Kasey Aldridge (side) and Alfie Ogborne (shin).
A starting XI will be picked from the following squad: Sean Dickson, Andy Umeed, George Thomas, Lewis Goldsworthy, James Rew, Curtis Campher, George Bartlett, Danny Lamb, Josh Thomas, Ned Leonard, Jack Brooks, Shoaib Bashir and JT Langridge.
VIEW FROM THE DRESSING ROOM
Ahead of the game, SCCC Metro Bank One Day Cup Head Coach, Paul Tweddle said: "I'm extremely pleased with the character that the players have shown in the two games so far. I was particularly impressed with how they applied themselves during Worcestershire's innings on Sunday. They were developing some good partnerships but we showed some real fight. Batting wise, I feel that we demonstrated the learnings that we'd taken from the Warwickshire match and actioned them within the game environment.
"The win provides us with the belief that we can compete in this competition. Momentum is key and we need to focus on the good things that we've done so far and do them a little bit better.
"We're prepared for a tough game against a strong Steelbacks side at Northampton. We take a huge amount from the great support that we get when we play at home and the crowds have been amazing so far. The boys have all really bought into the fact that we're playing for a very passionate crowd. When you play away from home you face different challenges and different conditions, but we'll take a look at the pitch when we get there and do everything we can to get a win for our Members and supporters."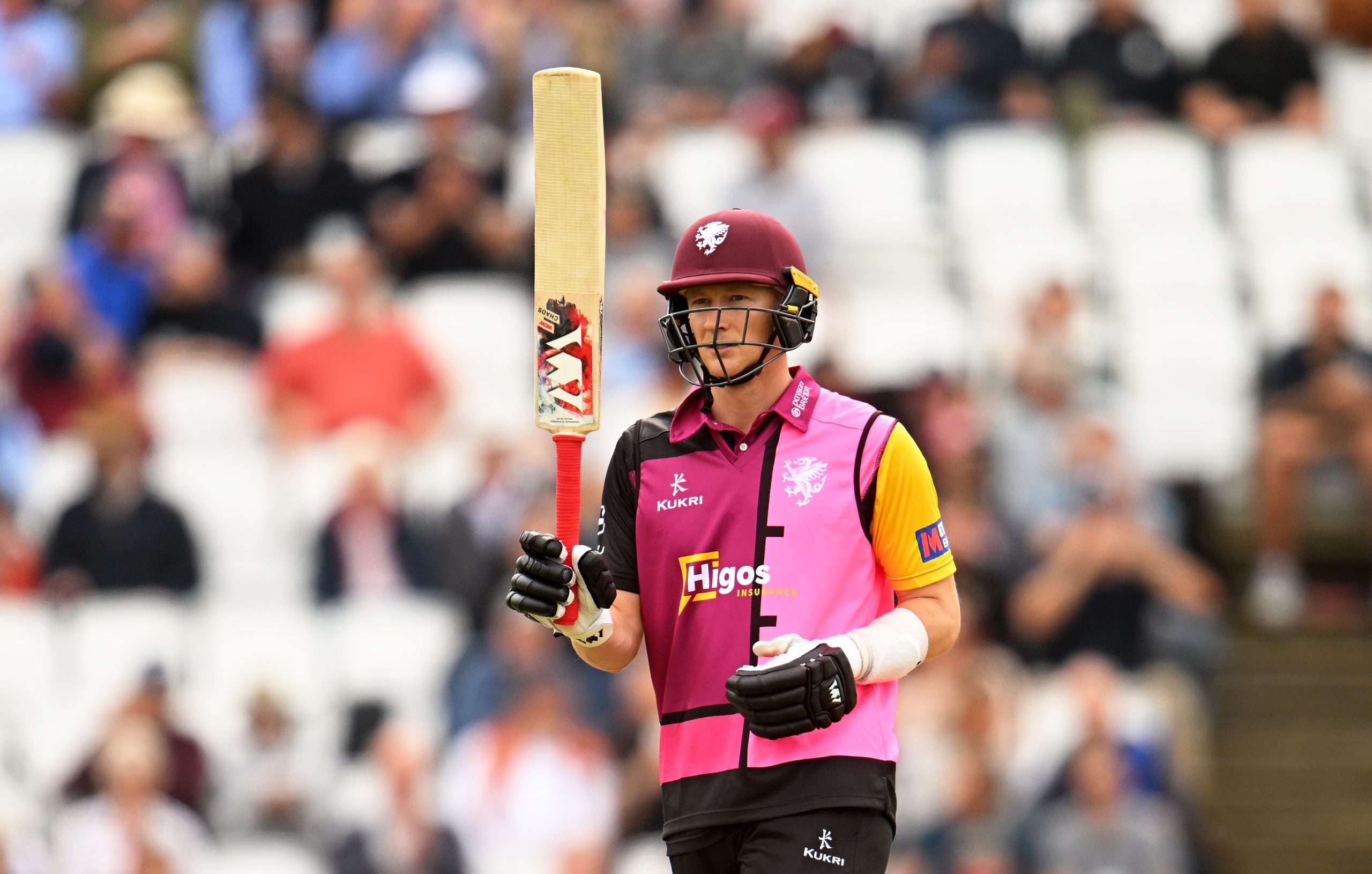 CLASSIC MATCH
Our classic match between the two sides takes us back to 1979 and the final of the Gillette Cup at Lord's.
It was a day that will live long in the minds of Somerset supporters, as it was the day that the Club won our first ever trophy.
Northamptonshire won the toss and elected to field first in this 60-over contest.
Viv Richards led the way for Somerset, scoring 117. Brian Rose also made an important contribution at the top of the order with 41 as his side posted a total of 269 for eight.
Needing 270 for victory, Northants were blown away by Joel Garner, who finished with six for 29 from 10.3 overs. The Steelbacks were dismissed for 224 with 21 balls remaining as Somerset won by 45 runs.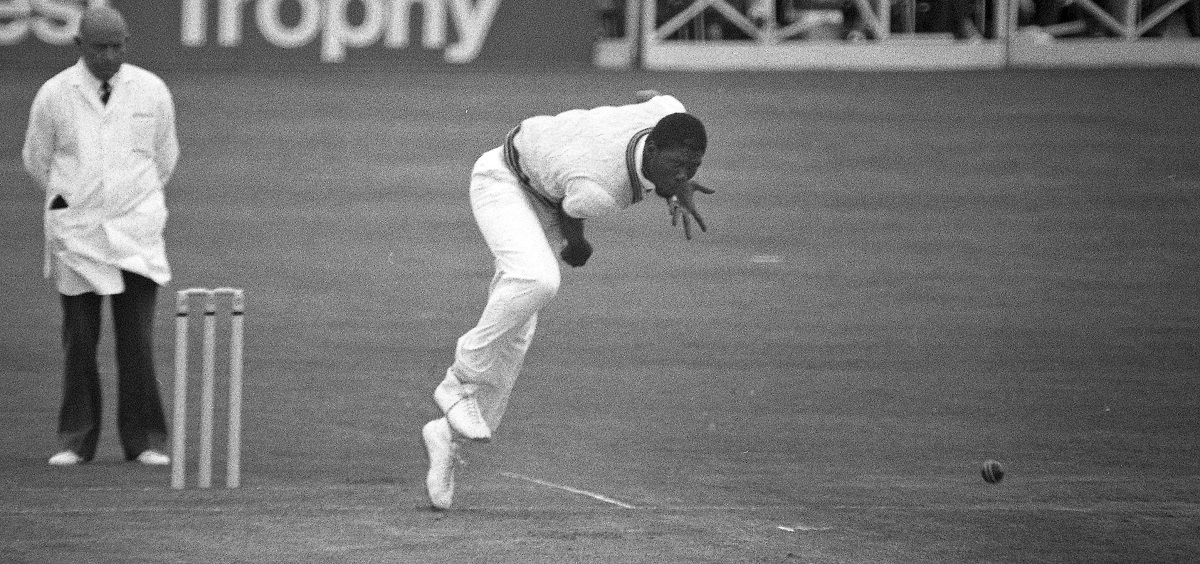 EVERYTHING YOU NEED TO KNOW
You can find out everything that you need to know about attending the game via the Official Northants Website.
NEXT MATCH
Somerset's next match is on Friday August 11th when we welcome Sussex Sharks to the Cooper Associates County Ground in the Metro Bank One Day Cup.
SCCC are pleased to be able to announce that the Wurzels will be performing at this match for Members and ticket holders in the Jurasic Fibre Fan Village! The Wurzels are THE quintessential Somerset band and they will be bring you all their hits that night, including "Blackbird". Join us for a day of outstanding cricket action and a night of classic Wurzels songs!
Tickets for this match can be purchased below.