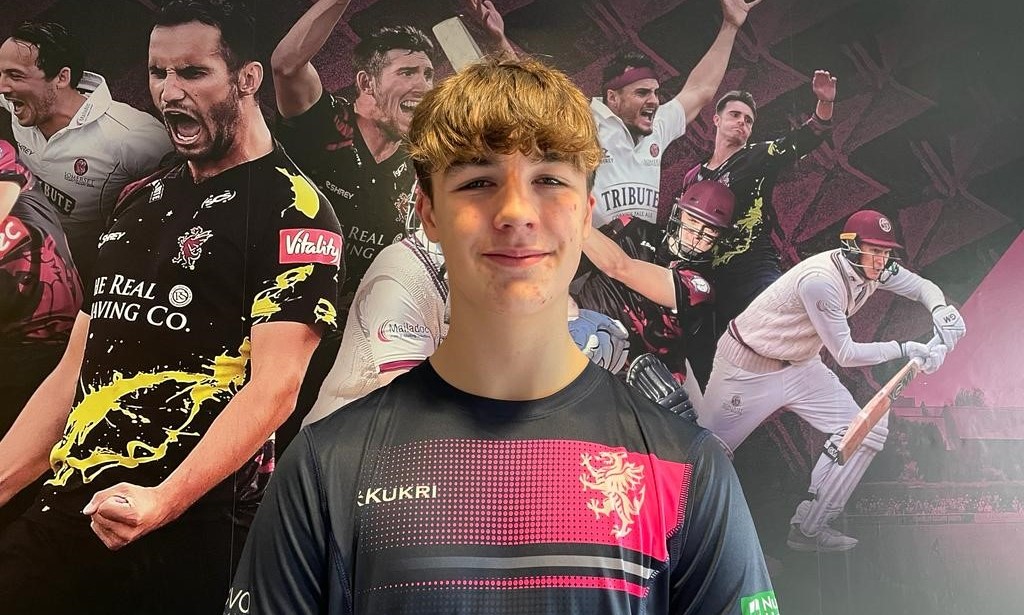 JT Langridge named in Metro Bank One Day Cup squad
Somerset Academy player JT Langridge has been added to the Somerset squad for this year's Metro Bank One Day Cup.
The 17-year-old left-arm seamer, who plays club cricket for Ilminster CC, has impressed for Somerset Second XI in the last two years, and SCCC Metro Bank One Day Cup Coach Paul Tweddle believes that JT will benefit from the experience.
"JT has shown a lot of skill within the Second Team environment, and we also see him as a player of high potential," he said. "This is an important opportunity for him to learn from experienced professionals what it means to be a pro cricketer. It will give him the chance to improve his craft and learn more about his game by being around the senior environment.
"This competition gives our young players the chance to experience life as a professional player for a period of time, and we have seen in recent years that they have been able to impact games when given the opportunity. We believe that the same will happen again this year."
GET YOUR TICKETS FOR THE METRO BANK ONE DAY CUP
Somerset begin our Metro Bank One Day Cup campaign at home to Warwickshire on Friday August 4th.
We will be hosting a number of special events at our four home fixtures this summer. Each matchday is themed, so make sure you join us at the Cooper Associates County Ground and enjoy all the fun, both on and off the field!