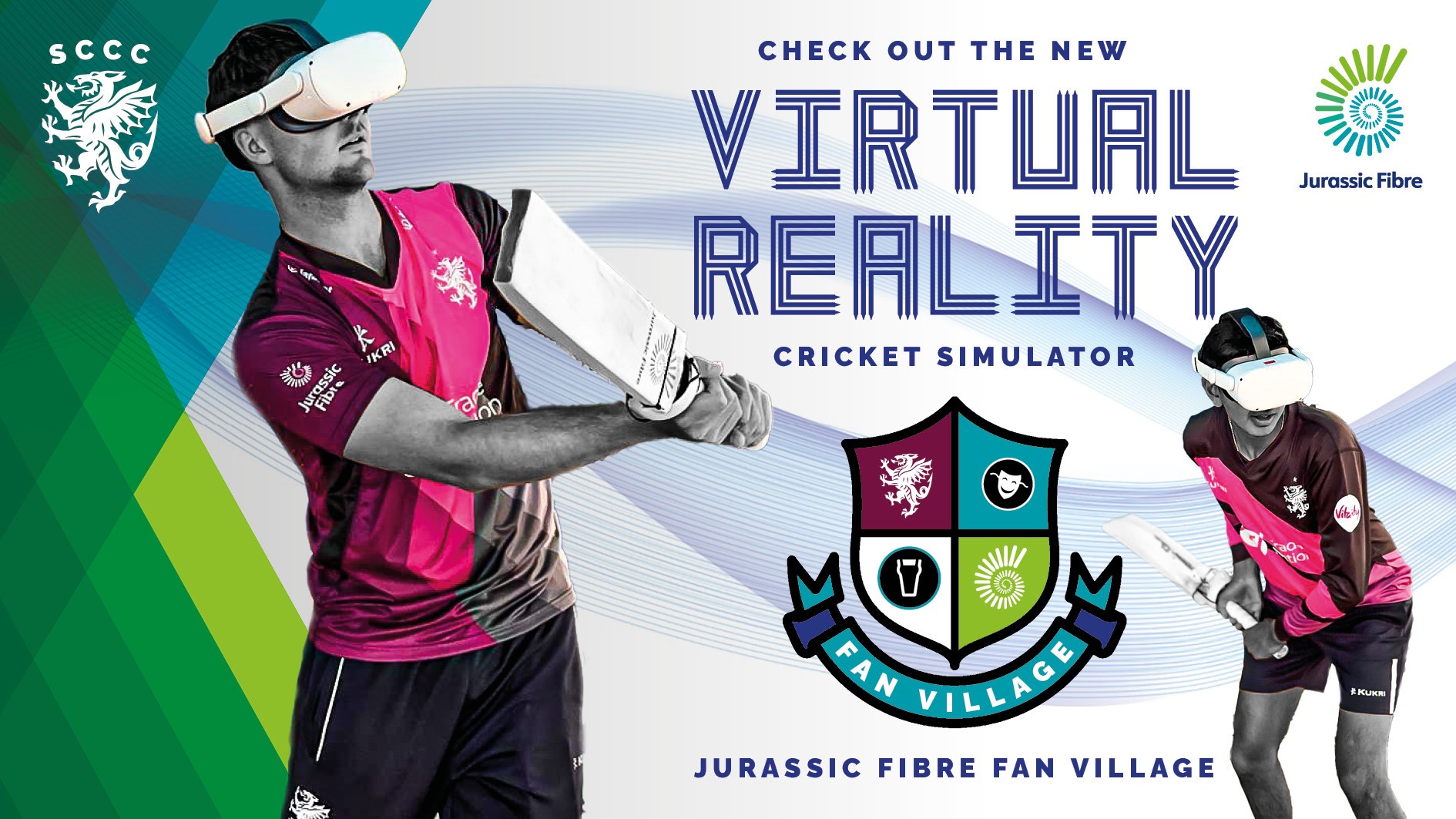 New VR cricket simulator for fan village
It was announced this week that SCCC, in association with Jurassic Fibre, will be launching a new and improved fan village for our white-ball fixtures this summer.
One of the new attractions in the Jurassic Fibre Fan Village will be a virtual reality cricket simulator.
The simulator is free to play and all you have to do to stand a chance of winning some cricket goodies is score as many runs as possible in two overs.
Ned Leonard, Shoaib Bashir and Stumpy put their skills to the test on the simulator at the Devon County Show this week!