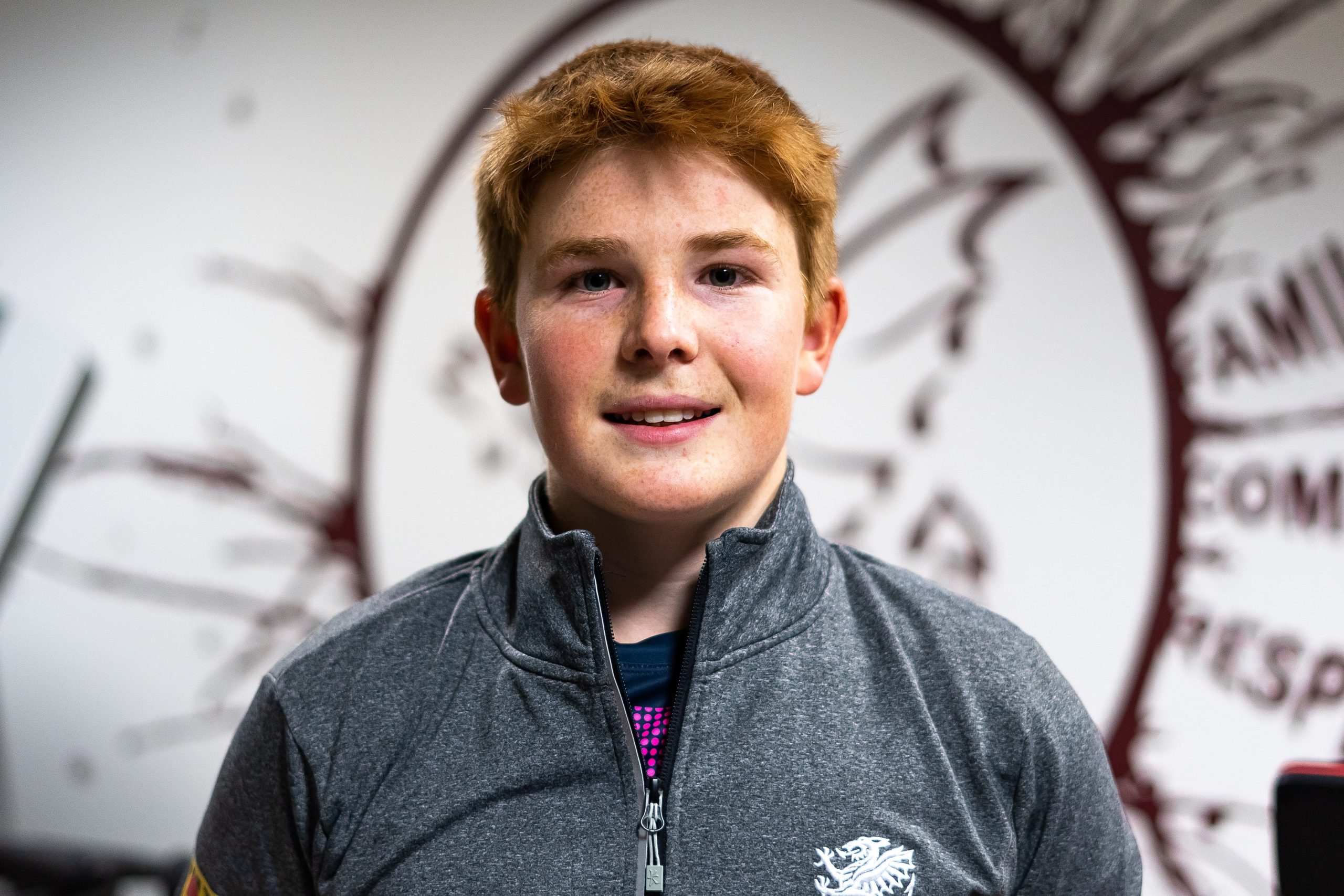 Over the next few weeks, Somerset CCC will be introducing you to the players who have signed for the Club's Academy in 2023.
Today we are pleased to be able to introduce you to Thomas Rew.
Thomas is a right handed batter and wicket-keeper who attends King's College, Taunton and plays his club cricket for Taunton St Andrews.
"I started playing cricket when I was really young with my older brother James," he explained when we spoke with him. "That really helped, and Dad would throw us balls in the nets. We just picked up a bat and learned to hit the ball."
Thomas joined Taunton St Andrews and started playing age group cricket for the Under 10s when he was seven and has progressed through the club and now represents the first team.
"I was invited to a trial for Somerset Under 9s to play for the Under 10s team and since then I have followed the Pathway all the way up. I joined the EPP when I was Under 12 and now I've got onto the Academy. I'm really pleased that all my hard work over the years has paid off and I'm looking forward to spending more time with quality coaches and I'm hoping to improve my skills over the next few years.
"I know it's going to be hard work and there's a lot of competition, but my aspiration is to get out onto the pitch playing for Somerset alongside my brother James.
"I'm a batter who keeps, but I enjoy both aspects of the game. I enjoy keeping to spin on spinning wickets and earlier this year we had the opportunity to go out to Sri Lanka. I really enjoyed keeping out there to all of our spinners and facing the opposition spinners who were so good."
What is it like having an older brother who is playing for Somerset?
"Having James already playing is a driving force. There is competition between us, especially with us both being wicket-keeper batsmen, but I'd just love to play with him at some stage and share the emotions of playing for the County together."
Thomas scored his first century in men's cricket at a very young age, as he explained:
"My first century for Taunton St Andrews was for the Fourth XI when I was 13. The captain, Stuart Hockey was such a great help to me. I played a lot of cricket for the Thirds and Fourths and he has been a great help and played a big part in my cricketing development.
"Last summer I was lucky enough for there to be a spot in the first team for a match at Thornbury where I scored 65 on my debut and then after that I stayed in the team for the rest of the season batting at six."
Last season, Thomas scored three centuries. Two for King's College Under 15s and one for the Under 14s.
Looking ahead to 2023, he said: "I'd love to play Under 18 cricket for Somerset and continue my journey, score some runs and if the opportunity arises hopefully play some Second XI cricket. However, I know I have to prove to the coaches that I'm good enough to play at that standard.
"I'd love to come off the Academy with a professional contract. That's my aspiration and I would like to win trophies in all three formats for Somerset, hopefully playing with my brother, and go on to play for England."