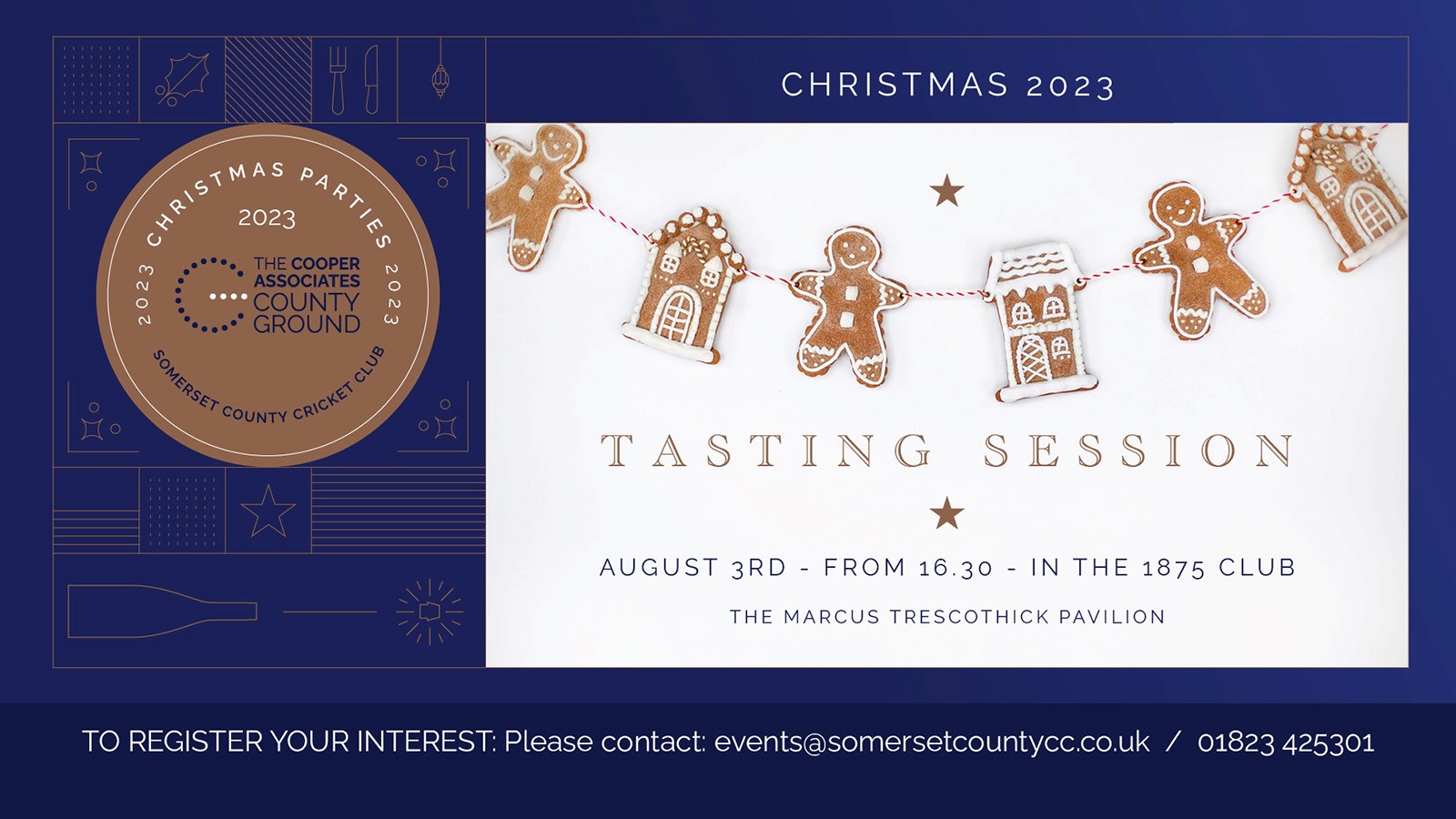 Christmas Tasting Session
Are you still undecided about where to have your Christmas party this year?
If so, come and see why the Cooper Associates County Ground should become your venue of choice!
On August 17th, Somerset County Cricket Club will be hosting a free tasting session in our superb 1875 Club, situated in the Marcus Trescothick Pavilion.
The event, which will begin at 4:30pm, will give you the chance to taste some samples of our excellent Christmas menu as well as giving you the opportunity to see exactly why the region's most iconic venue is the perfect place for your Christmas party.
Come and see why you should see the year out in style with us!
To register your interest in attending this event please call 01823 425301 or email: events@somersetcountycc.co.uk