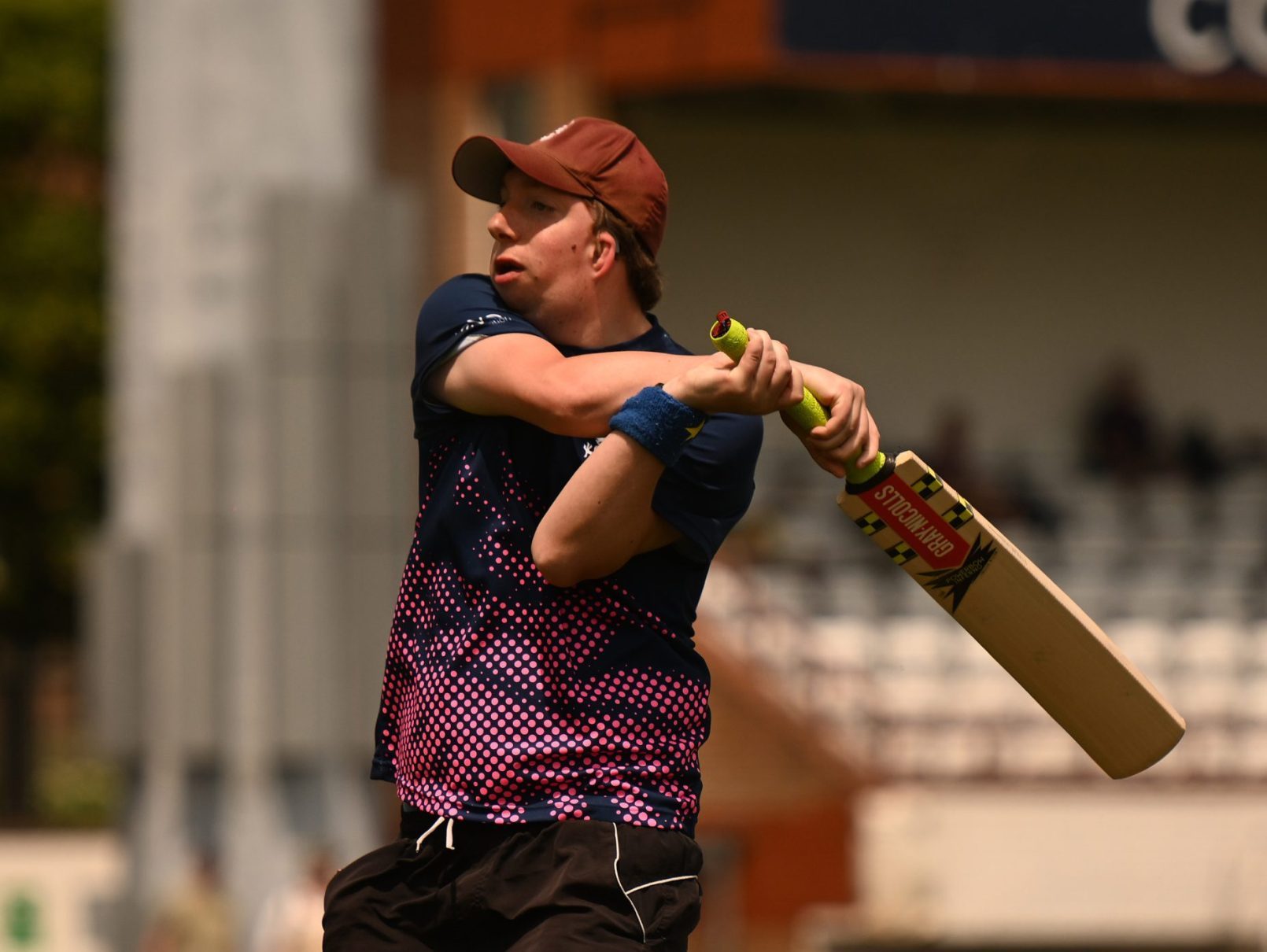 SAM REACHES A 100
Super 1s is a cricket programme for young people living with a disability. It gives them a chance to play sport, make friends, and develop key life skills.
This summer, the Lords Taverners challenged our Somerset Super 1s to be part of the Super 100 Challenge. The challenge was to set yourself a challenge to do something 100 times. This could be a 100 of anything you can think of, as long as it's safe, challenging, and fun! Then ask friends and family to sponsor you.
We've had a good number of Super 1s who have got stuck in and raised some fantastic amounts. We've Super 1s walking 100km, competing 100 laps of a cricket pitch, dancing for 100 minutes, completing 100 dog walks, scoring 100 baskets and much more!
Take a look at Sam who is a member of our South Somerset Bears team who has walked over 100km.
If you'd like to donate, you can do so here.  Donate here
Progress Report – Challenge Completed.
Friday 7th July 23: 18.20kms (1002m up / 5hrs 16mins).  Started at Mardale Head on Haweswater and took the Old Corpse Road route up onto Selside Pike, Branstree, Tarn Crag and Grey Crag.  Cloudy, drizzle and very windy on top.  Seemed quite easy at this point.  RSPB manage the area and apparently there are Golden Eagles here – but all we saw was crows and a couple of cows!  Managed to snap one of mums 'indestructible' hiking poles!
(Hike 1) Starting with view back towards Haweswater showing cloud over tops.
Saturday 8th July 23: 8.90kms (456m up / 2hrs 37mins).  Started at Troutbeck and climbed Sour Howes and Sallows.  Broken cloud and breezy.  Enjoying the support of Jack (little Brother) and Ted the dog.  The climbs seemed much easier today with a bit of help from Ted.
(Hike 2) Lounging at the top of Sallows.
Sunday 9th July 23: 16.66kms (954m up / 5hrs 18mins).  Started at Hartsop and climbed Hartsop Dodd, Stony Cove Pike, Thornthwaite Crag, High Street and Gray Crag.  Mostly sunny and breezy.  Really steep start then a nasty drop and climb over rocks half way around at Threshthwaite Mouth. Almost needed climbing ropes!
(Hike 3) Made it to the top of High Street – no shops though. All downhill from here.
Monday 10th July 23: 10.63kms (605m up / 3hrs 10mins). Started at Derwent Water and climbed Walla Crag and Bleaberry Fell.  Broken cloud, drizzle and very windy on top.  Mum decided on a detour / extension on the way down and we ended up fighting our way through 6' bracken in the rain.   There was a path there but hardly anybody else was daft enough to use it.
(Hike 4) Walla Crag, looking back towards Derwent Water.
Tuesday 11th July 23 (Part One): 5.72kms (336m up / 1hr 47mins).  Started at Honister Slate Mine and climbed Fleetwith Pike.  Low cloud, poor visibility, very windy and driving rain.  At least the rain was coming from behind us.
Tuesday 11th July 23 (Part Two): 12.48kms (358m up / 3hrs 6mins).  Started at Troutbeck and climbed Troutbeck Tongue.  Cloudy, showers and breezy.  Walked over the top and returned along the High Street
(Hike 5) Fleetwith Pike (Just before the torrential rain)
 Wednesday 12th July 23: Poor weather on hills mountains with little or no visibility so low walk in Bowness-On-Windermere.  (Almost a day off so not counted towards the challenge!).
Thursday 13th July 23: 20.71kms (1087m up / 6hrs 13mins).  Started at Kentmere Church and completed Kentmere Horseshoe (7 Wainwright's).  Climbing Yoke, Ill Bell, Froswick, Thornthwaite Crag, Harter Fell, Kentmere Pike and Shipman Knotts.  Started hiking at 6.30am.  Low cloud, windy and poor visibility on first two but clearing after that.  Great views!
Friday 14th July 23: Travelling back from the Lake District.
Saturday 15th July 23: T20 Finals Day.  Watching Somerset win.
Sunday 16th July 23: 10.80kms (381m up / 2hrs 26mins). Started at Ringstead Bay and walked the coast path to Durdle Door before returning along the ridge to Ringstead.  Mostly sunny and windy.  Think that this was the first day it felt warm enough to get the shorts on – just.
(Hike 7) Above Durdle Door on last hike.
So, that was it.  It's done.  Would have been nice to complete it in seven consecutive days if the weather hadn't been so bad in The Lakes on the Wednesday.  Managed to complete the last hike on the tenth day (seven days of hiking).
Thanks to everybody that has (or will) sponsor me.  Giving my feet / legs a rest now, for a couple of days, at least.
Grand Totals / Stats
Total distance covered: 104.1kms.
Total height gained: 5.179kms.  (Yes…over 5 kilometres up!!!)
Total time taken: 30hrs 11mins.
Total Wainright's (Lake District mountains) climbed: 22. (That only leaves another 102).
Total pies, chips (and the odd cider) consumed after each hike: Undisclosed.