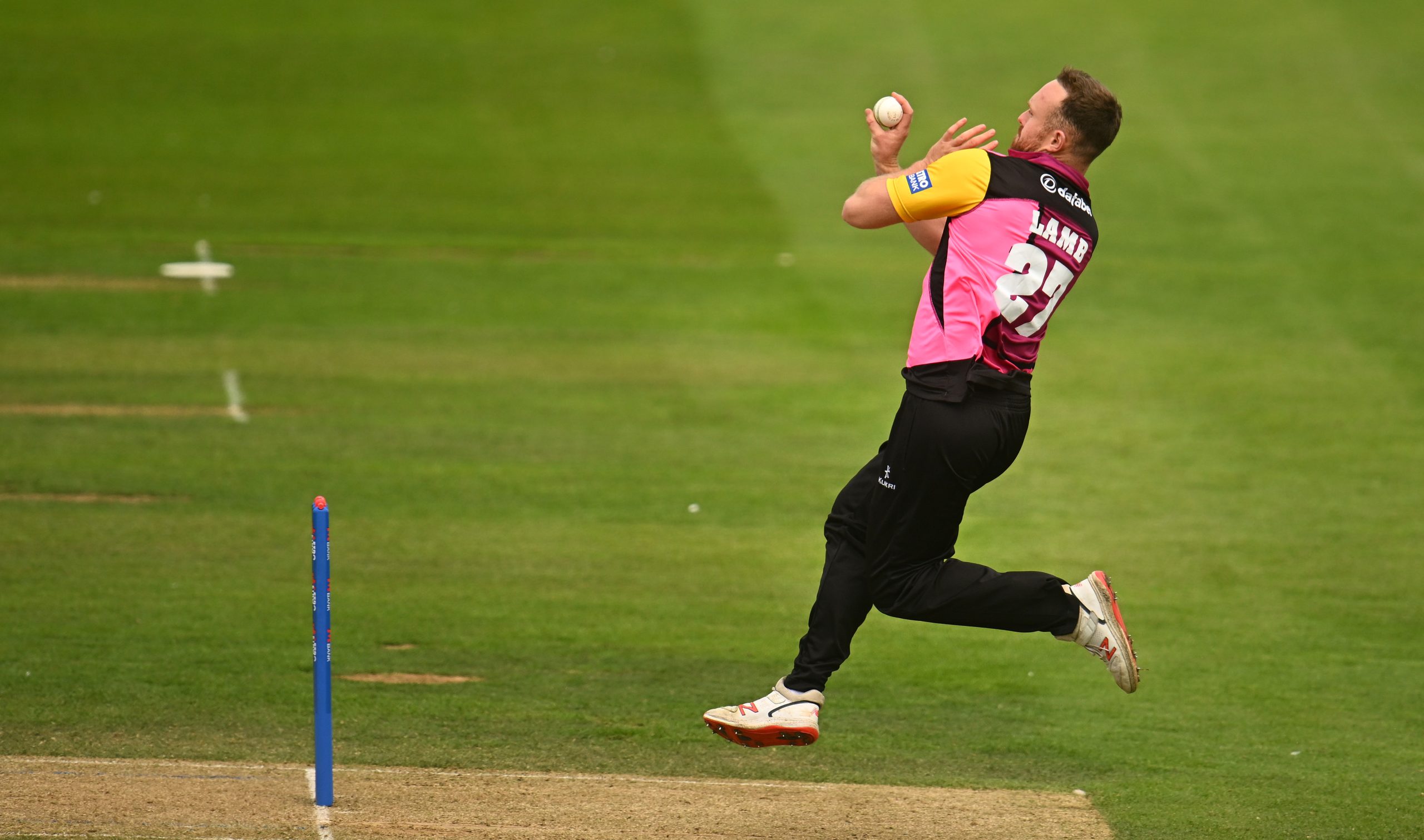 Somerset bounce back and thrash Durham
Somerset put in a complete performance with bat and ball to ease past Durham by six wickets in their Metro Bank One-Day Cup Group B match at South Northumberland in Gosforth.
Durham struggled to find their timing at the start of their innings amid impressive bowling from Danny Lamb, who ended the innings with figures of three for 25. Alex Lees offered resistance with 63 in a partnership worth 78 with David Bedingham, but once Bedingham was run out the hosts lost their final eight wickets for 47 to slump to 181 all out.
Somerset had no issues chasing down the target, romping their way home with 23.1 overs to spare. George Thomas and Andrew Umeed set the platform before George Bartlett blasted his second half-century of the tournament to secure a dominant win for the visitors and effectively end the hosts' hopes of reaching the knockout stage.
Somerset won the toss and were justified in their decision as Durham failed to get away. Michael Jones endured a torrid time in the middle, struggling to time the ball on a tough surface and overcast conditions. He was dropped on one before he finally fell for six off 30 as Lamb found his inside edge and James Rew claimed a simple catch.
Lamb continued to put the Durham batters under pressure as the hosts struggled to score three runs per over in the opening third of the innings. Scott Borthwick became Lamb's second victim when he was pinned lbw for 11, reducing the hosts to 56 for two.
Lees and Bedingham responded with a calm approach against the seamers. After seeing off the threat, both players began to up the ante against the Somerset spinners.
Bedingham cleared the rope twice from Shoaib Bashir's off-spin racing his way a run-a-ball 35, sharing a stand worth 78 with Lees for the third wicket. Lees grinded his way to a deserved half-century, his third of the competition, manoeuvring the hosts towards a solid platform.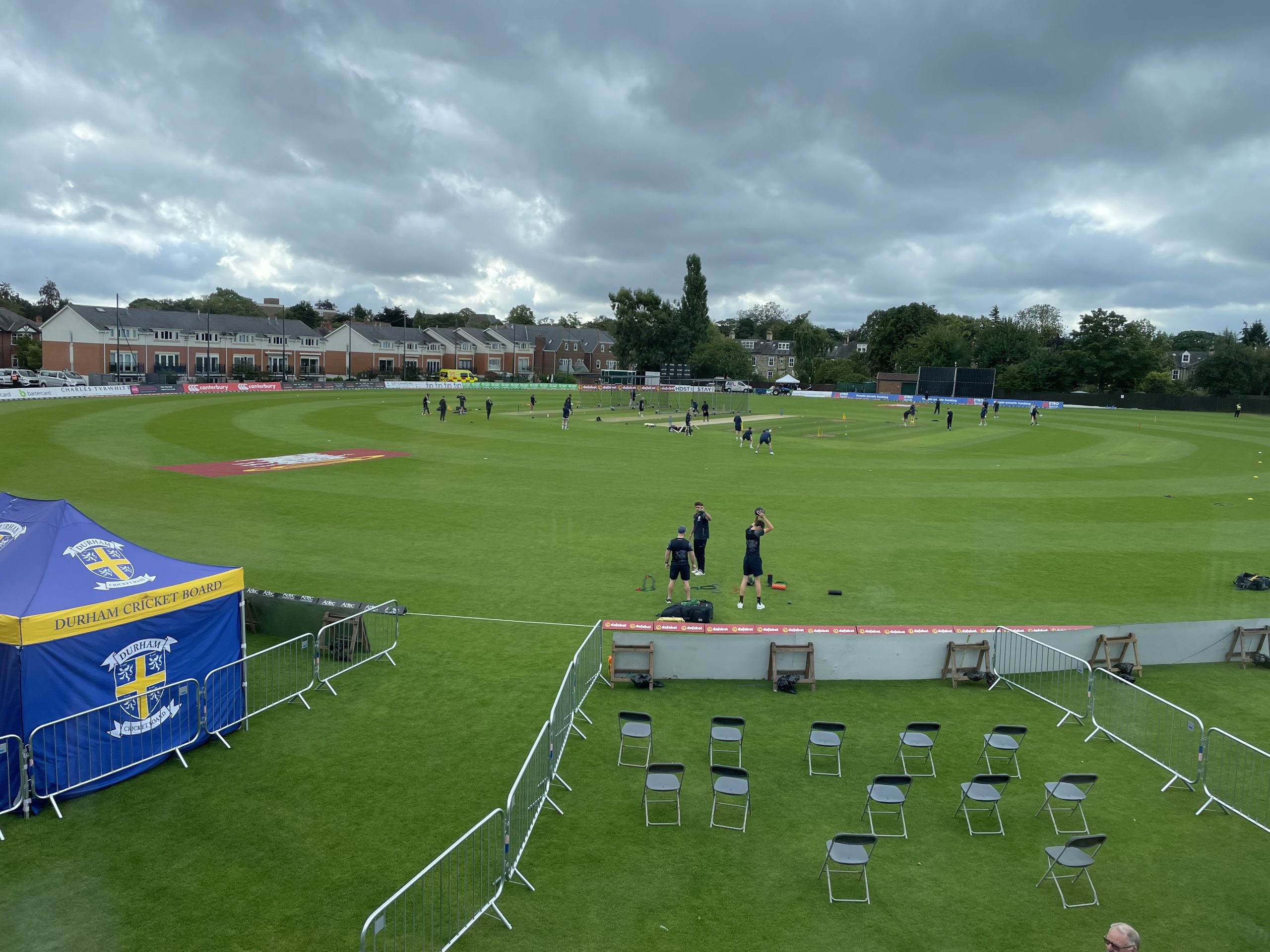 But, a miscommunication between Lees and Bedingham would hand Somerset the breakthrough as the South African was run out for 35. The wicket sparked a collapse in the Durham ranks, falling from 134 for two to 181 all out. Lees picked out George Thomas on the fence from the next ball, while Jonathan Bushnell and Liam Trevaskis fell cheaply to the spin of Josh Thomas.
The lower order wilted amid impressive bowling from the visitors as only two players beyond Lees and Bedingham made double figures, resulting in Durham being skittled out with five overs remaining in their innings.
Somerset eased into their chase through George Thomas and Andrew Umeed, reaching their fifty partnership for the opening stand within eight overs. George Drissell ended the opening stand for 74 by removing Umeed for 36 and Thomas followed in the next over to Liam Trevaskis.
But, James Rew and George Bartlett calmed any potential nerves in the Somerset dressing room and duly whittled down the victory total with a quick-fire stand of 52. Although Rew fell to Trevaskis, Bartlett pushed on with a brutal assault of the Durham bowlers to reach his fifty from 31 balls, including back-to-back sixes against De Leede.
Bartlett was out for 55 to present Trevaskis with his third wicket, but Somerset still eased over the line as Paul Coughlin bowled a no ball to take the visitors to their victory total.
Somerset captain Sean Dickson said: "After our last game, I asked for our lads to really go out and deliver for the next game. They were outstanding from start to finish. Those first 10 overs were crucial for us and we made sure we made the most of them. It was definitely a bowl-first wicket. It looked really tough up front for the Durham batters there was a lot of seam movement, the bounce and then it turned after that. I'm pleased we made the most of the conditions.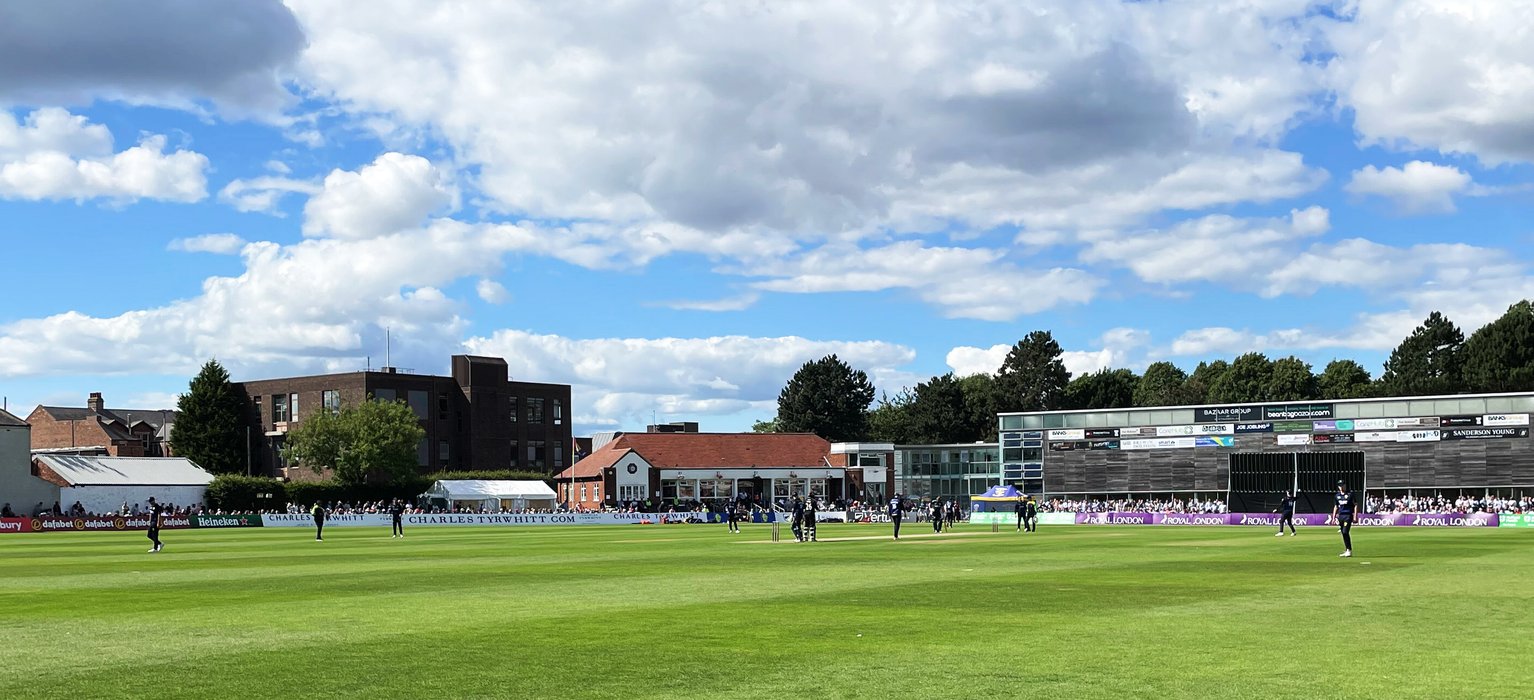 "The toss did make a massive difference to us. I'm over the moon that they came back from the Gloucestershire game and showed what we can do as a squad. We want to win our next two games and if play cricket like we did today we've got a great chance. All the batters really showed their intent from ball one. The ball wasn't moving around as much so we were able to put their bowlers under pressure. They weren't able to set attacking fields. All credit to George Bartlett and our openers too.
We knew that the partnership between Bedingham and Lees was a big one. It was still tough to bat and we were hopeful of getting the breakthrough to get us into the rest of the line-up. Obviously, the run out made a huge difference because Bedingham was hitting the ball brilliantly. We could then put the pressure on a young middle order and the tail to get crucial wickets."
Durham captain Alex Lees said: "Obviously our performances have been disappointing over the last couple of games. The reality is that our levels have not been good enough. We've got two games to go, but we've been under par. The frustrating thing is that we were 130 for two even after facing the first 20 to 25 overs because that was the biggest seam movement I've seen all year. We got ourselves into a good position after that, but we lost eight wickets for under 50 runs.
"It's frustrating for the entire group because it's not the first time we've batted like this. We need to take ownership of the situation and the guys need to develop their skills and come back better from this. The trendy brand of one-day cricket is crash, bang, wallop. Unfortunately, we can't always play that way at out-grounds and get those 400 scores that everyone wants to do. If we're being realistic we know we're not going to qualify, but now we have to go out there and represent Durham and put a bit of pride for our team in this tournament."