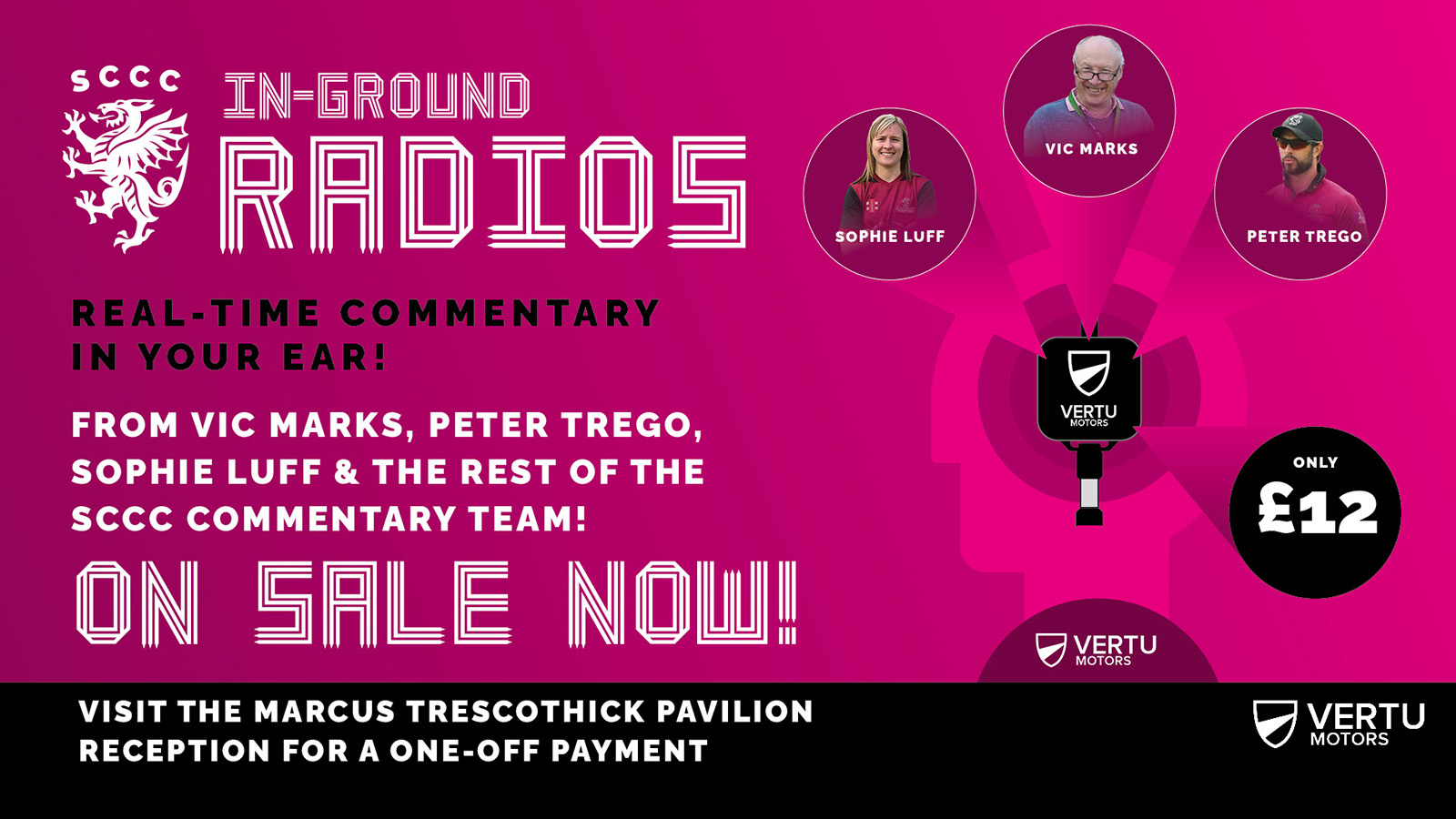 Live In-Ground Radio to Launch This Week
This week's LV= Insurance County Championship fixture against Lancashire will see Somerset County Cricket Club taking the matchday experience for Members and supporters to the next level as we introduce our new in-ear radios.
These devices are commonplace at International cricket, but in Association with Vertu Motors, we will be bringing this to the domestic game this week, allowing spectators to listen to our outstanding ball-by-ball live stream commentary from their seats in the stands and pavilions. The radios will work for all live streamed non-TV matches including Western Storm fixtures.
The commentary will be perfectly synced to compliment the on- field action, giving our Members and supporters an immersive and comprehensive live matchday experience. The radios cost just £12 and will last all season, with only a small battery needing to be replaced on occasion.
Radios will be available to purchase from Reception in the Marcus Trescothick Pavilion on matchdays.
Somerset vs Lancashire commentary lineup:
| | | | |
| --- | --- | --- | --- |
| Day One | Day Two | Day Three | Day Four |
| Vic Marks | Vic Marks | Vic Marks | Peter Trego |
| Sam Dalling | Sam Dalling | Peter Trego | Stephen Lamb |
| Harry Everett | Charlie Taylor | Stephen Lamb | Sophie Luff |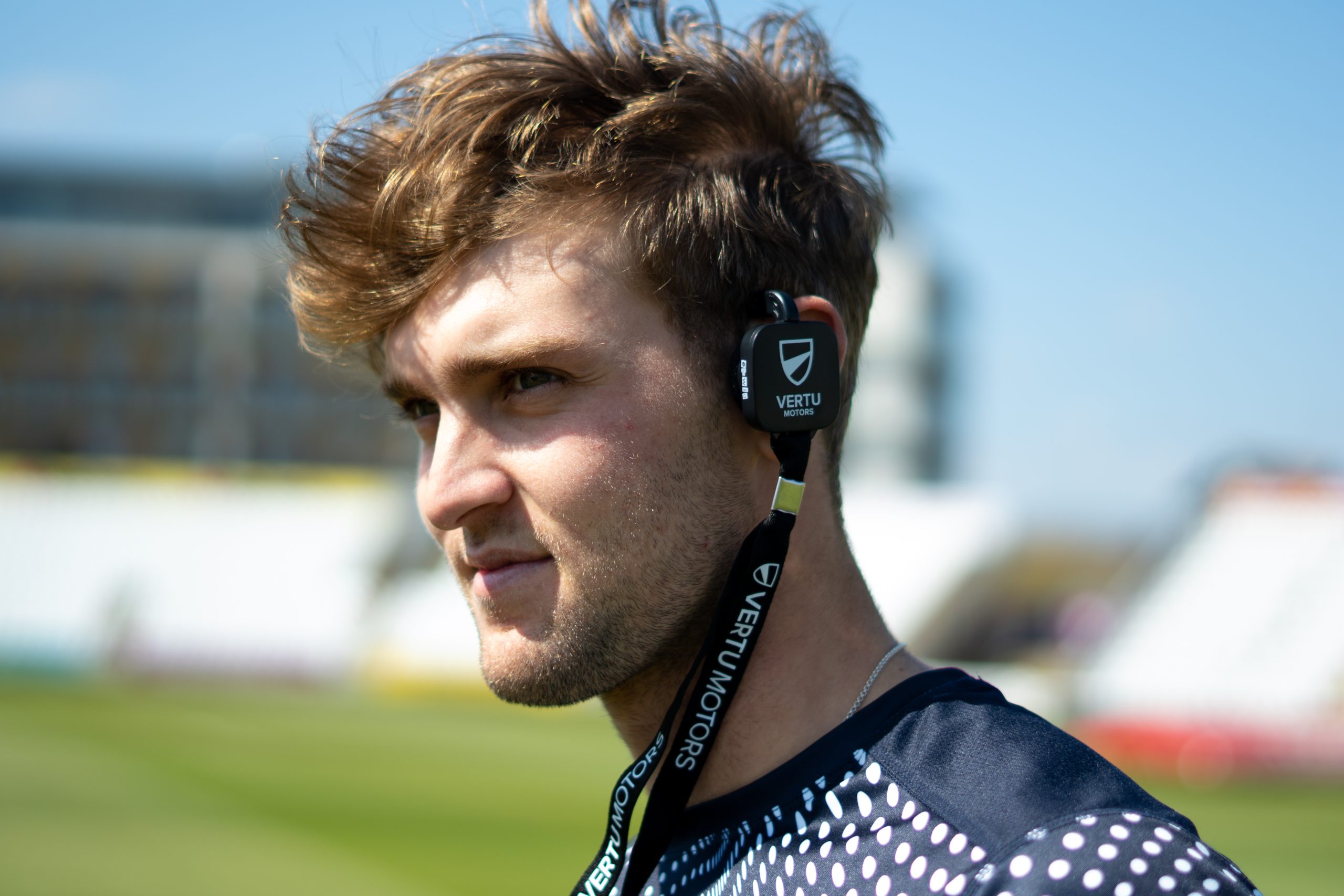 With the likes of Vic Marks, Peter Trego and Sophie Luff commentating on our home matches this summer, it promises to be another exciting year for the Club's live stream team.
SCCC Head of Digital, Ben Warren outlines why the initiative is being introduced. "The ball-by-ball commentary from our live stream will add an extra dimension to how our Members and supporters enjoy their cricket at the Cooper Associates County Ground," he explained.
"We are constantly looking at ways to develop our live stream platform whilst improving and adding value to what we offer our Members and supporters.
"In-ear fan radios are utilised regularly at international cricket and in professional rugby, and we felt that this was an initiative that would be an outstanding addition to matchdays at the Cooper Associates County Ground."