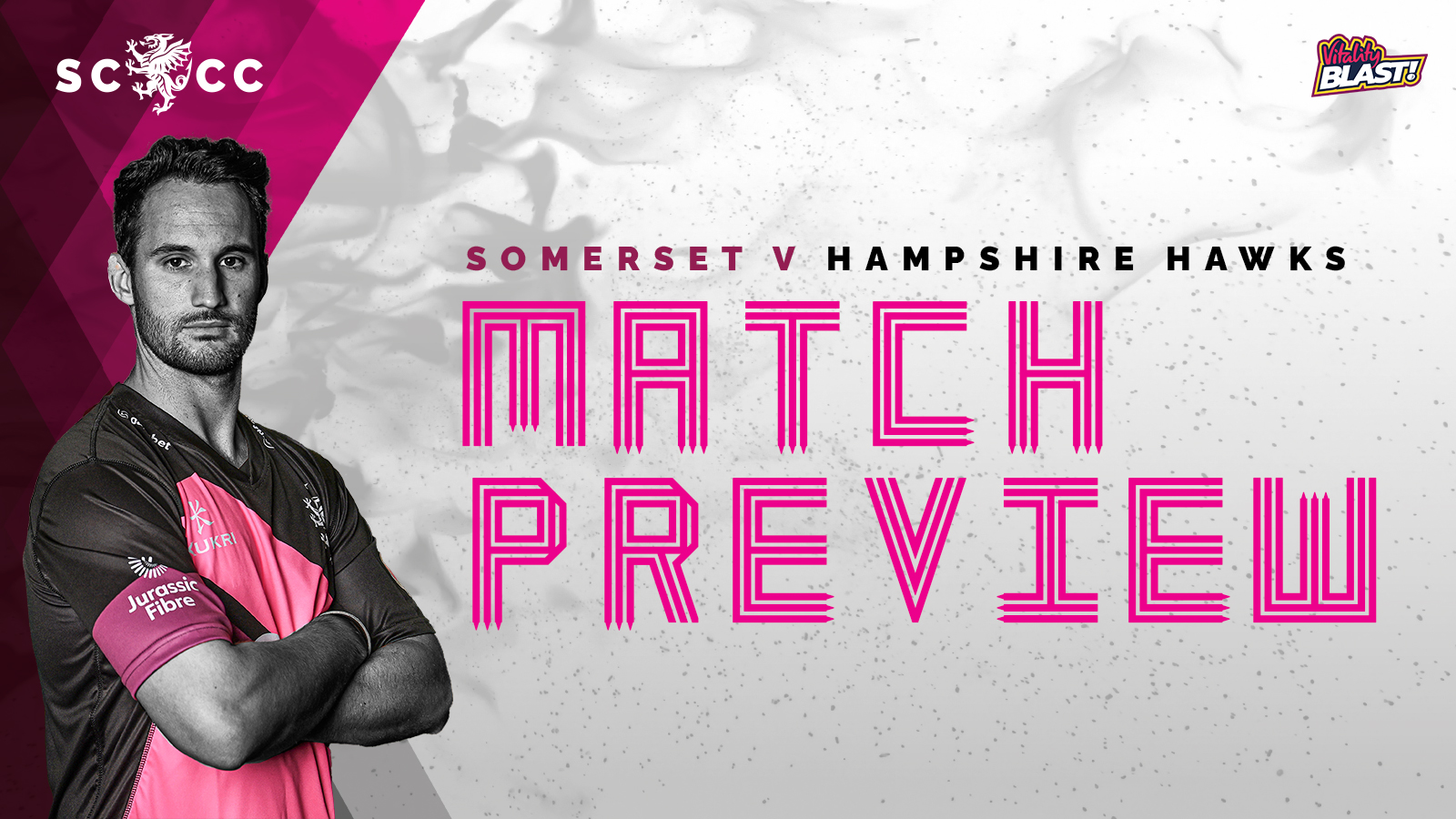 Vitality Blast Preview: Somerset v Hampshire Hawks
THE MATCH
Somerset welcome Hampshire Hawks to the Cooper Associates County Ground tomorrow (Wednesday) in the Vitality Blast.
Play is due to get underway at 7pm.
Tickets for this match are still available.
IMPORTANT INFORMATION
Gates will open at 5pm.
Bag searches will be in operation and spectators are reminded that no glass or alcohol will be permitted within the Cooper Associates County Ground.
Ticket buyers can print and download their online tickets via their SCCC account.
All ticket or Membership collections will be from the Jack White Gates (St James Street).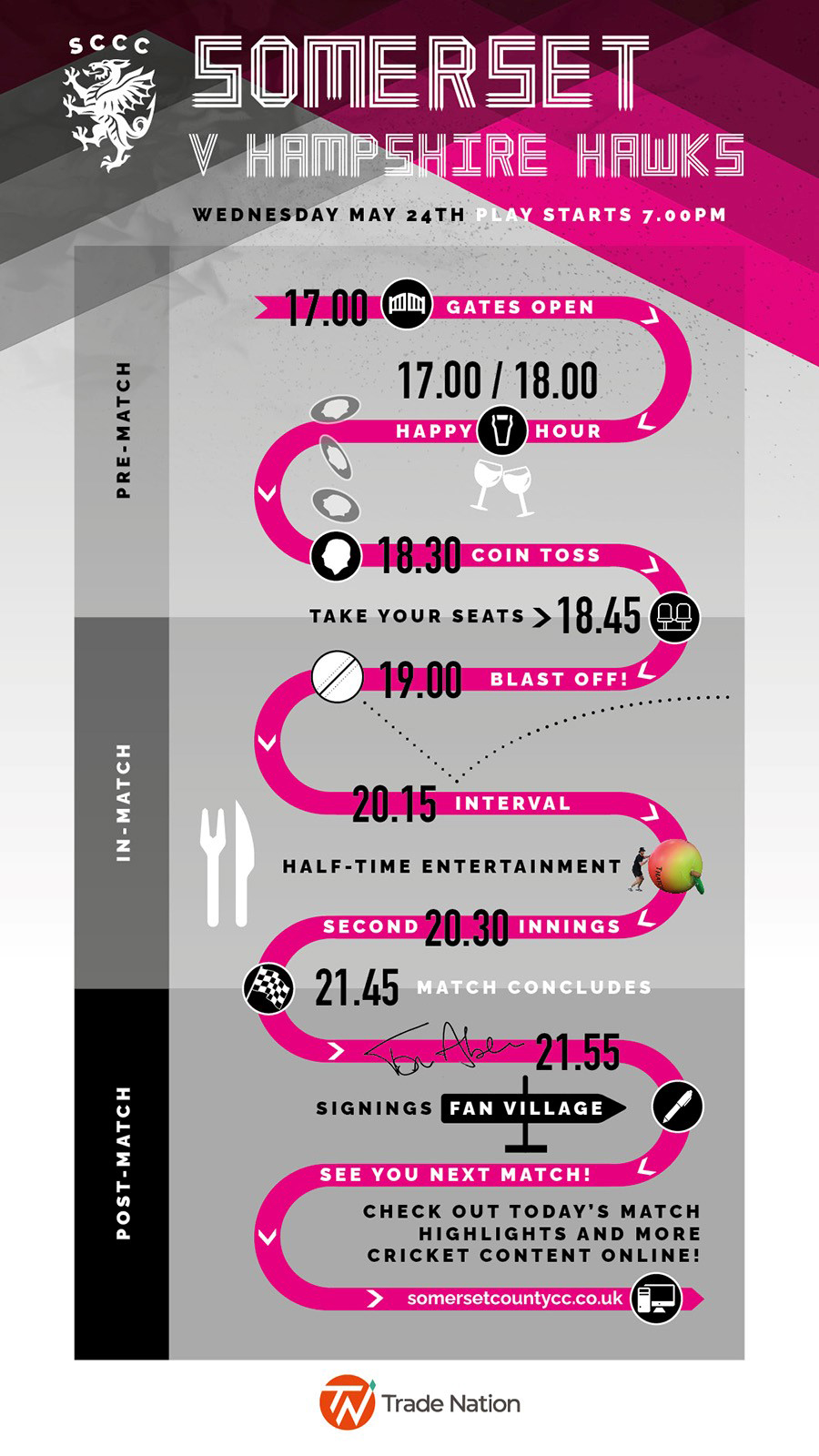 The Club Enquiries Desk will be based in the Reception of the Marcus Trescothick Pavilion and not in the Andrew Caddick Pavilion on matchdays.
Due to the busy nature of a matchday, our telephone lines will closed for the duration of the game and will reopen at 10am on Thursday May 25th.
Information on everything that you will need for a matchday at SCCC, including how to redeem your guest passes, how to download your e-tickets and how to use the SCCC Ticket App can all be found in our FAQ section at the foot of our Membership page:
Scorecards will be available from the SCS Shop and Reception in the Marcus Trescothick Pavilion.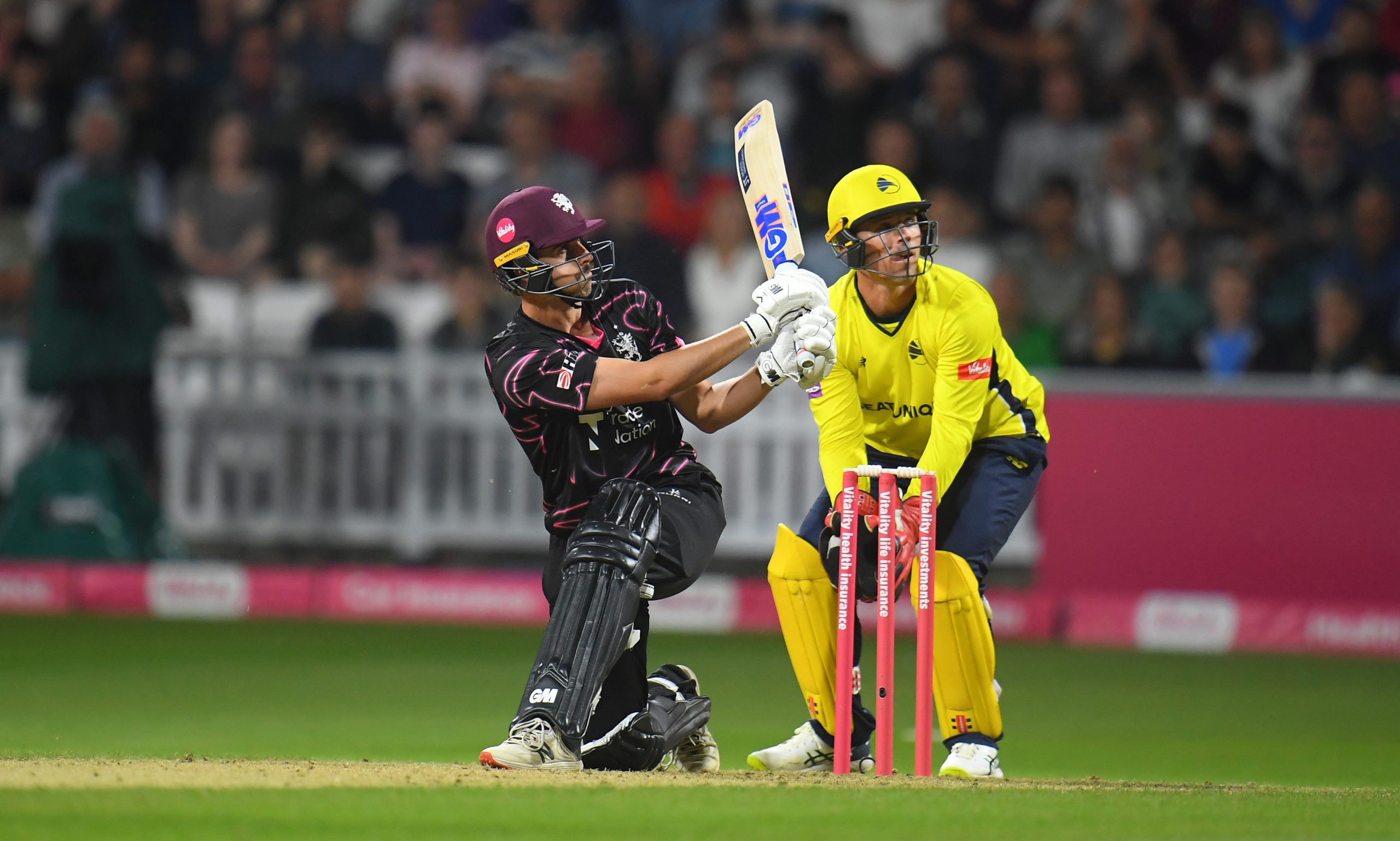 HOW CAN I KEEP UP TO DATE?
You can follow the action with our dedicated matchday blog via this website's Match Centre and on our Twitter feed.
This match is being broadcast live on Sky Sports so there will be no live stream. This also means that spectators won't be able to follow the live stream commentary on our matchday radios.
In addition to this, a report on the day's play along with quotes will be posted on this website.
FAN VILLAGE
In association with Jurassic Fibre, Somerset County Cricket Club will be launching a brand-new fan village at this match. The new and improved Jurassic Fibre Fan Village will still be situated at the St James Street side of the Cooper Associates County Ground and will feature more space and a much wider range of entertainment, food and drink offerings.
The Jurassic Fibre Fan Village will host a large selection of varied food and drink options and a 24-metre self-pouring bar. There will also be live music before and after each match.
In addition to this, there will be all manner of entertainment throughout, including a special virtual reality cricket game plus giveaways, competitions and much more!
Don't forget our 'buy one get one free' happy hour from 5pm to 6pm on Thatchers, Carlsberg, the Coca Cola range, spirit & mixer cans, wine and water before each match.
The Somerset players will now sign post-match autographs in the new fan village rather than in front of the Ondaatje Stands as they have done previously.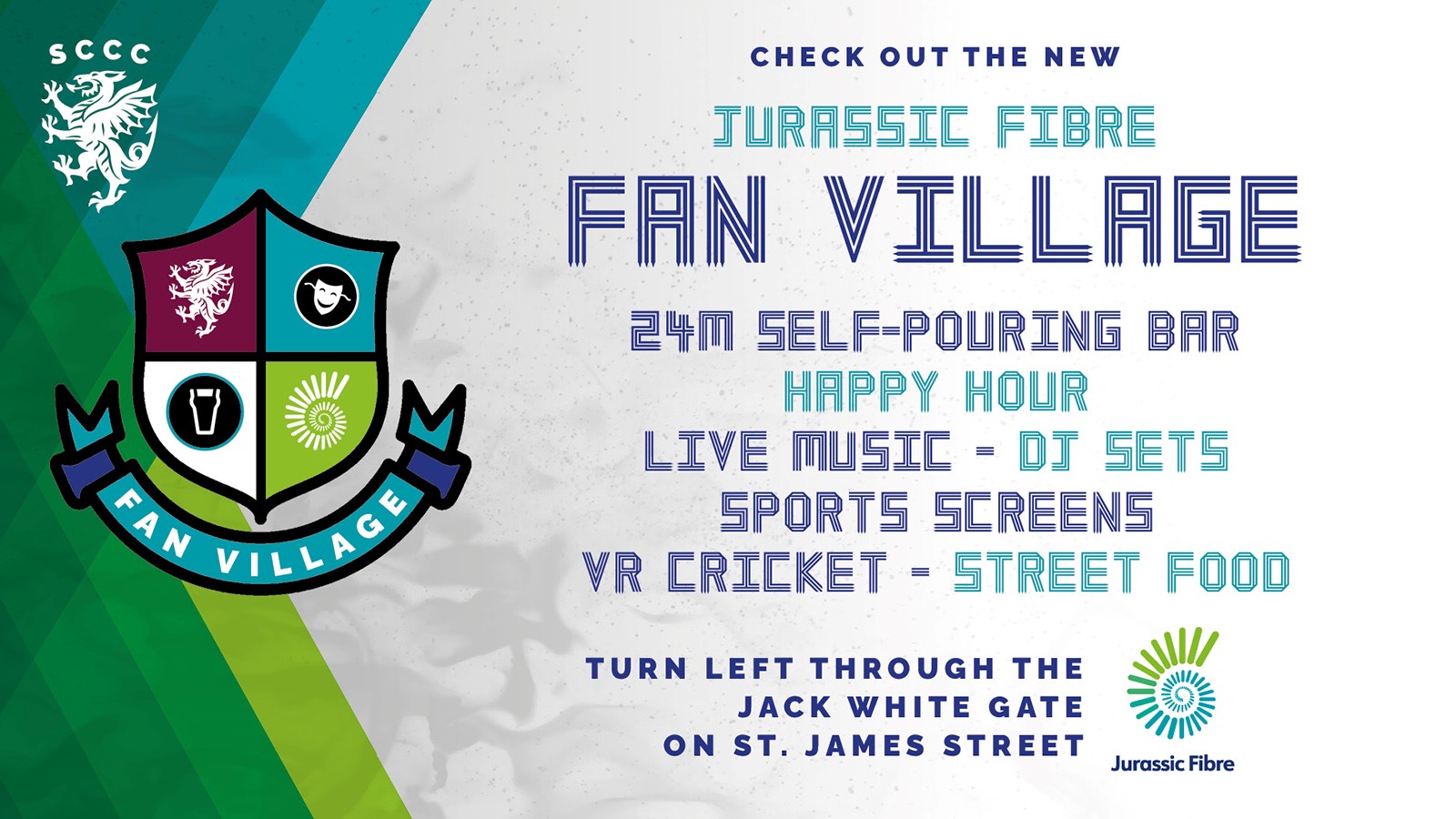 THE OPPOSITION
Hampshire Hawks
Captain: James Vince
Overseas players: Nathan Ellis (Australia), Ben McDermott (Australia)
Finals day appearances: 9
Titles: 3 (2010, 2012, 2022)
2022 finish: Winners
2022 highest run-scorer: James Vince (678)
2022 highest wicket-taker: James Fuller (23)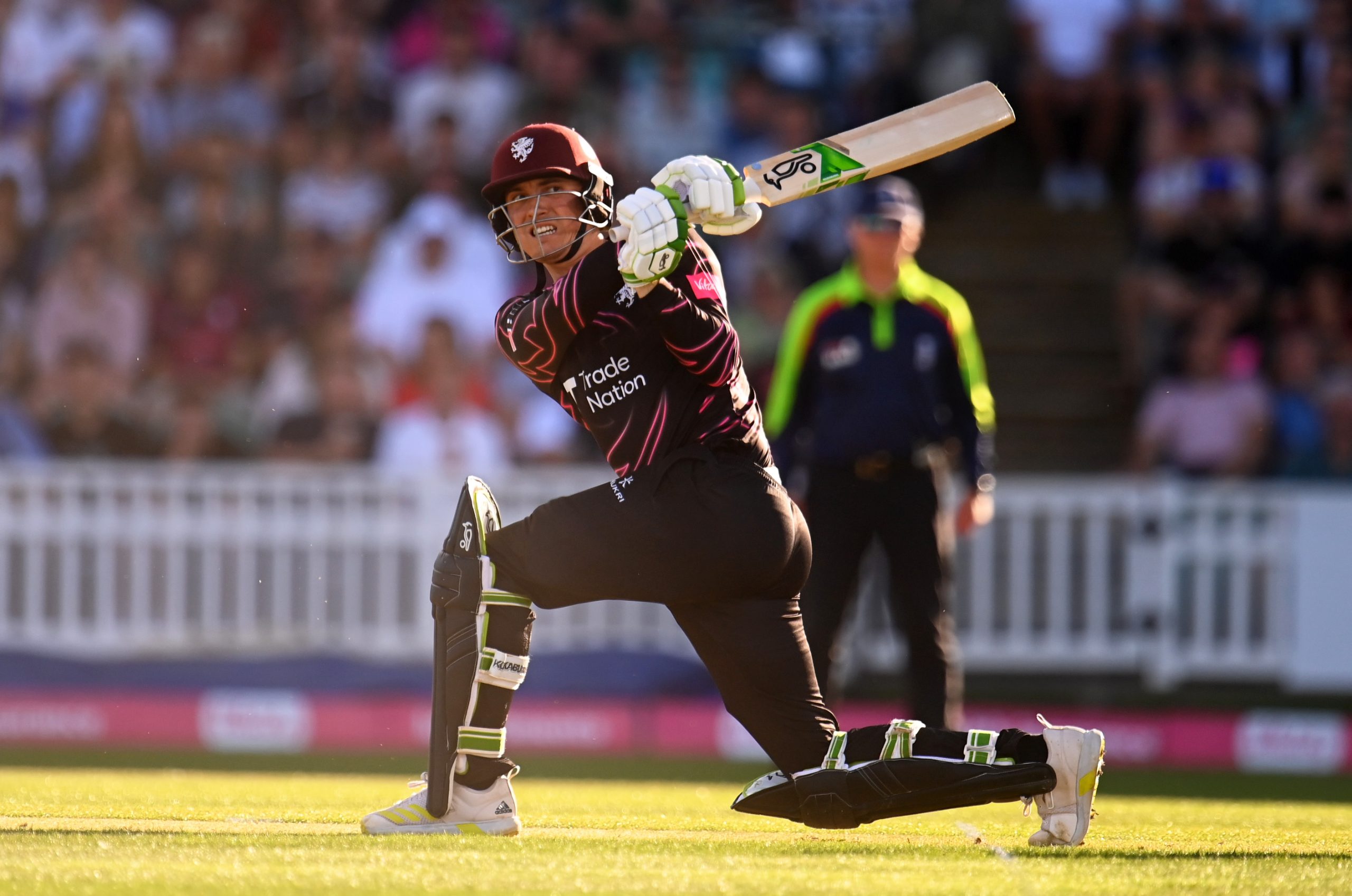 TEAM NEWS
Somerset will be without Sonny Baker (back) and the starting XI will be selected from the following squad: Lewis Gregory*, Tom Abell, Tom Banton, Josh Davey, Lewis Goldsworthy, Ben Green, Matt Henry, Tom Kohler-Cadmore, Tom Lammonby, Craig Overton, Peter Siddle, Will Smeed and Roelof van der Merwe
VIEW FROM THE DRESSING ROOM
Ahead of the game, Somerset Head Coach, Jason Kerr said: "We're all really looking forward to it. We've had strong campaigns over the last couple of years, and the side is looking really good at the moment after some good recruitment. There's that air of optimism and excitement around the place as there always is at the start of the campaign.
"It's a long competition and everyone will be looking to get off to a good start. It would be great to be able to start with a win at home in front of a big crowd.
"The South Group is really strong and Hampshire are one of the best sides in the group. We've had some great tussles with them over the years. They're a well organised one-day outfit and are the reigning champions so it will be good to be able to benchmark ourselves against them and hopefully come away with a win."
Vitality Blast Captain, Lewis Gregory added: "We've got a really good squad, and although some of them are still young, they've already got a lot of experience at the top level. It's an exciting group and there's a genuine buzz around the dressing room this year. We can't wait to get the season started against Hampshire."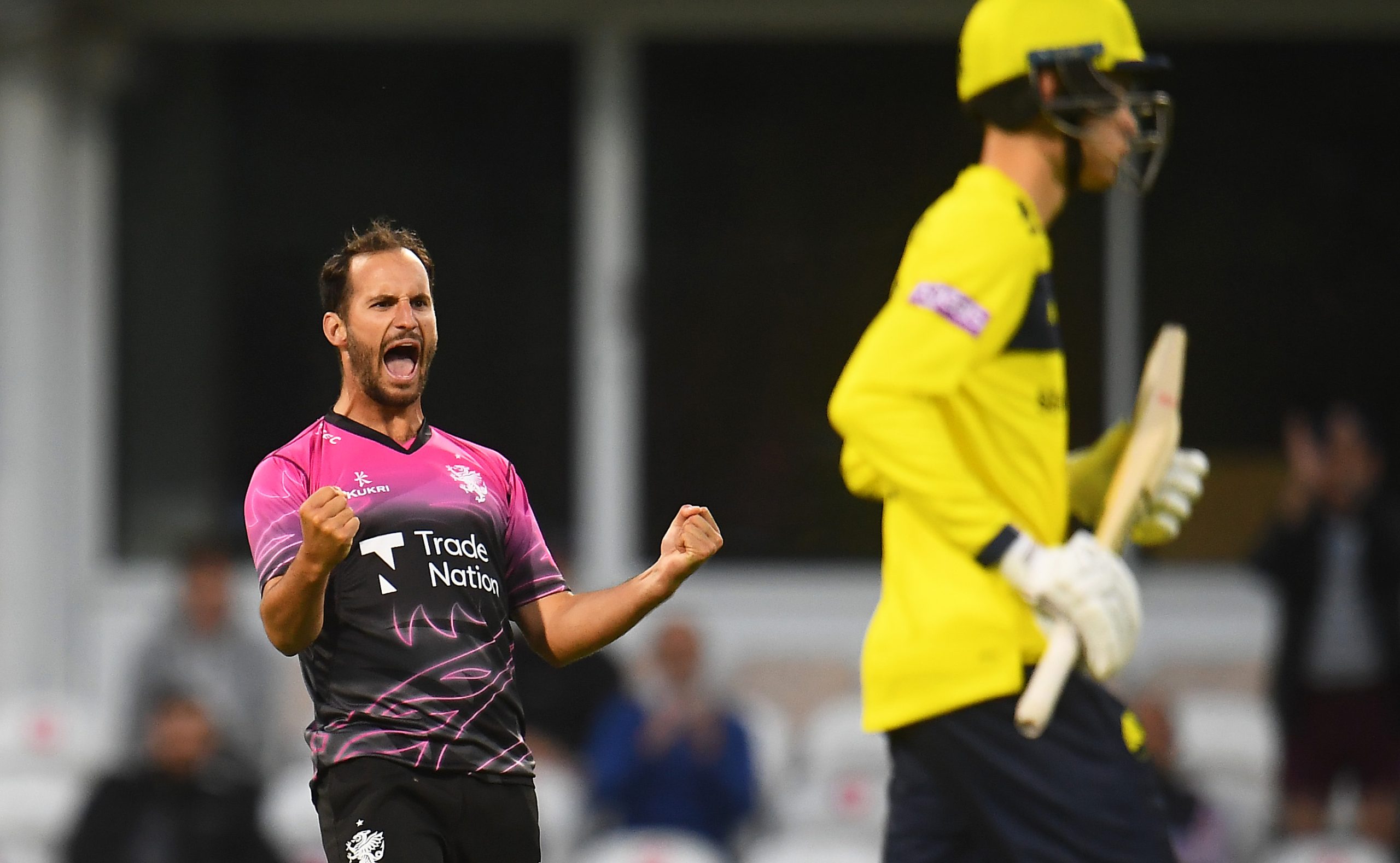 CLASSIC MATCH
The two sides have faced each other in some classic T20 encounters over the years.
For today's classic match we head back to 2021 when Somerset and Hampshire Hawks played out one of the all time great semi-finals.
As the game entered it's last stages, only the staunchest Somerset supporter would have given their side a chance of coming out on top, but some incredible performances with the bat from the Somerset tail saw the side from the West Country advance to the final in thrilling style.
2023 VITALITY BLAST SHIRTS
We will be wearing our brand new Vitality Blast shirts for the first time during this match.
SCCC will become the first County to have two Vitality Blast shirts: one for batting and one for bowling!
To launch the new kit, Tom Banton, Tom Kohler-Cadmore, Ben Green and Sonny Baker visited Musgrove Park Hospital's Children's Wards to meet the patients and give away some of the new shirts. The players also presented a cheque for £1500 to the hospital.
The batting shirt is based around the design of a batting crease. The dynamic angle of the crease with the wyvern over the heart means that the focus of the wearer is always on the crease and its importance.
The design of the bowling shirt is based on a diagram uncovered in an old Wisden annual which depicts the release point and trajectory of every possible delivery. The angles at which these deliveries cross over create the different tones and points of colour.
The designs are simple but not simplistic. They are the product of a distinct narrative.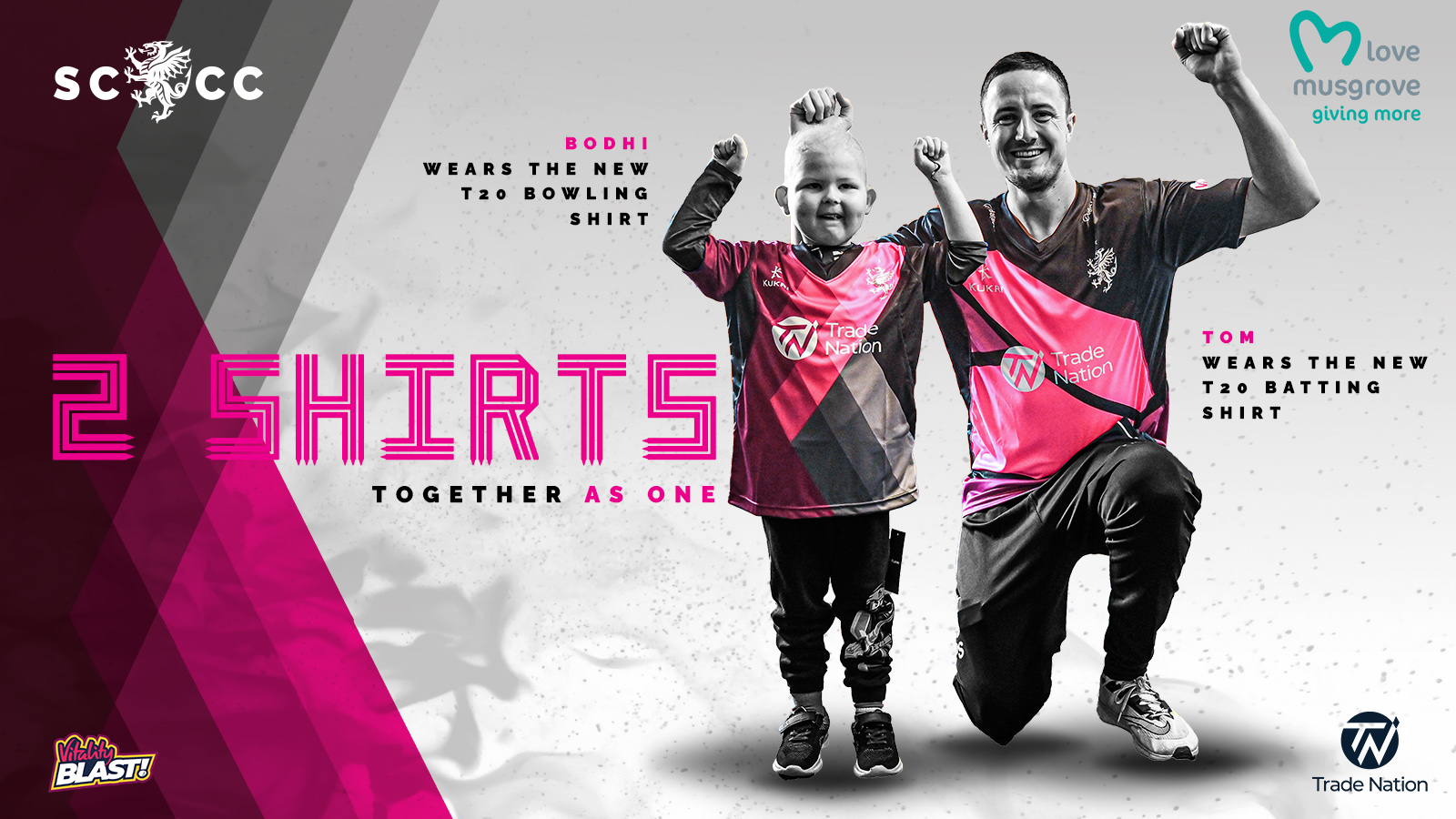 MATCH SPONSOR – King's College Taunton
A designated Centre of Cricketing Excellence, King's College has produced a number of Somerset players including Jos Buttler, Eddie Byrom, Alex Barrow, Craig Meschede, James Regan and Nathan Gilchrist. Current First XI players Tom Banton, Will Smeed James Rew and George Thomas.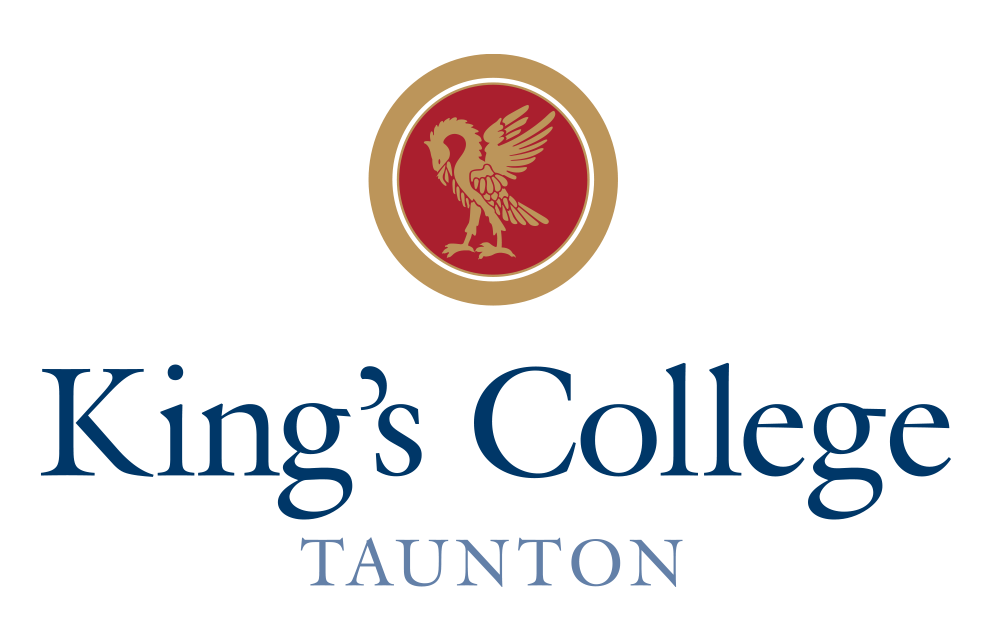 You can make your business grow by aligning yourself with Somerset County Cricket Club!
We are the UK's best followed county and the South West's most followed professional sports club on social media!
There are a wide range of opportunities available which are designed to meet any business need or budget, so harness the power of sport sponsorship now!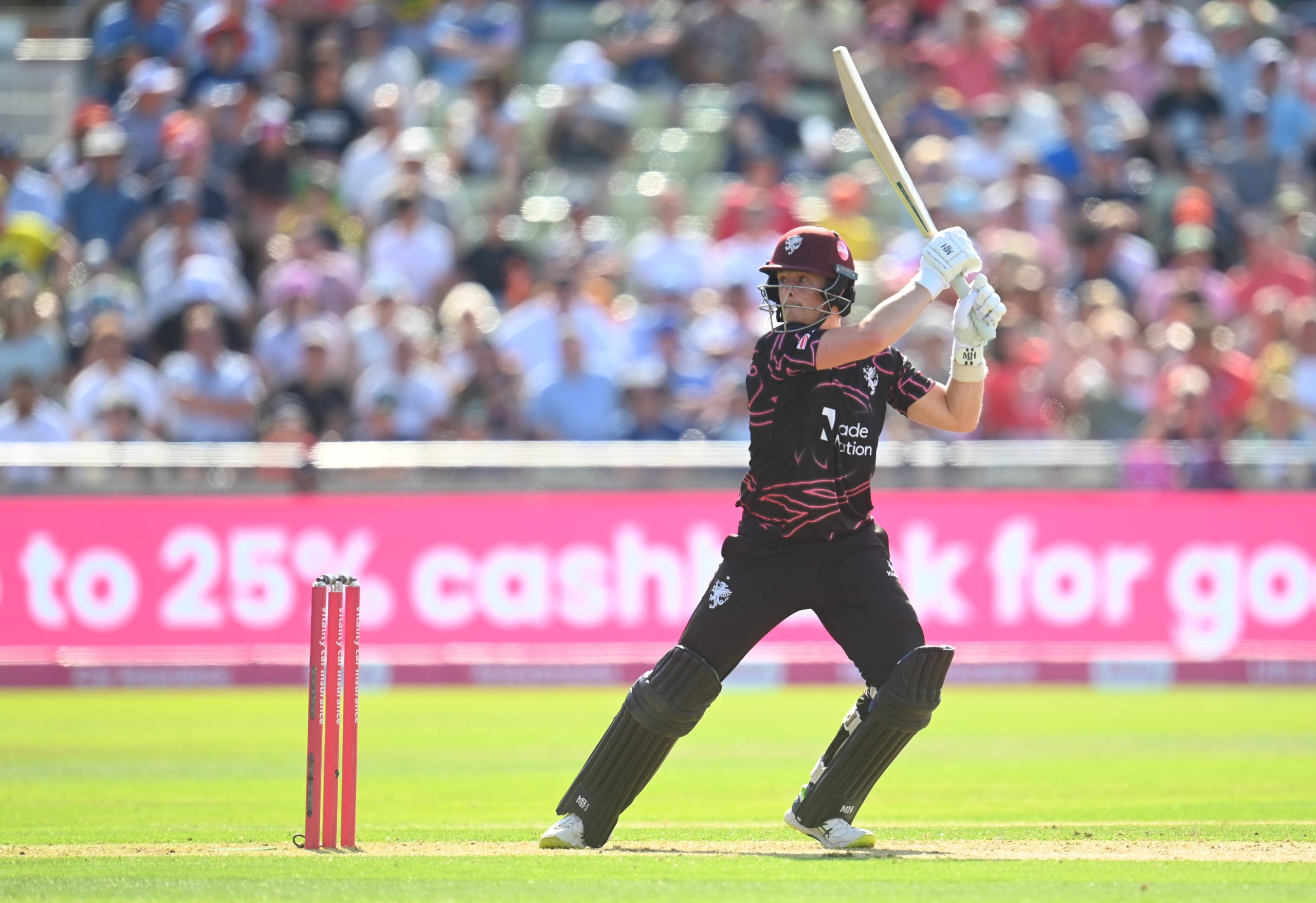 NEXT MATCH
Somerset's next match is on Friday when we travel to the 1st Central County Ground to take on Sussex Sharks in the Vitality Blast.
Tickets for this match are still available.
Our next home match is on Sunday when we welcome Glamorgan to the Cooper Associates County Ground in the Vitality Blast.
This match is a double header and will also feature Western Storm v South East Stars.
Tickets for this match are still available.