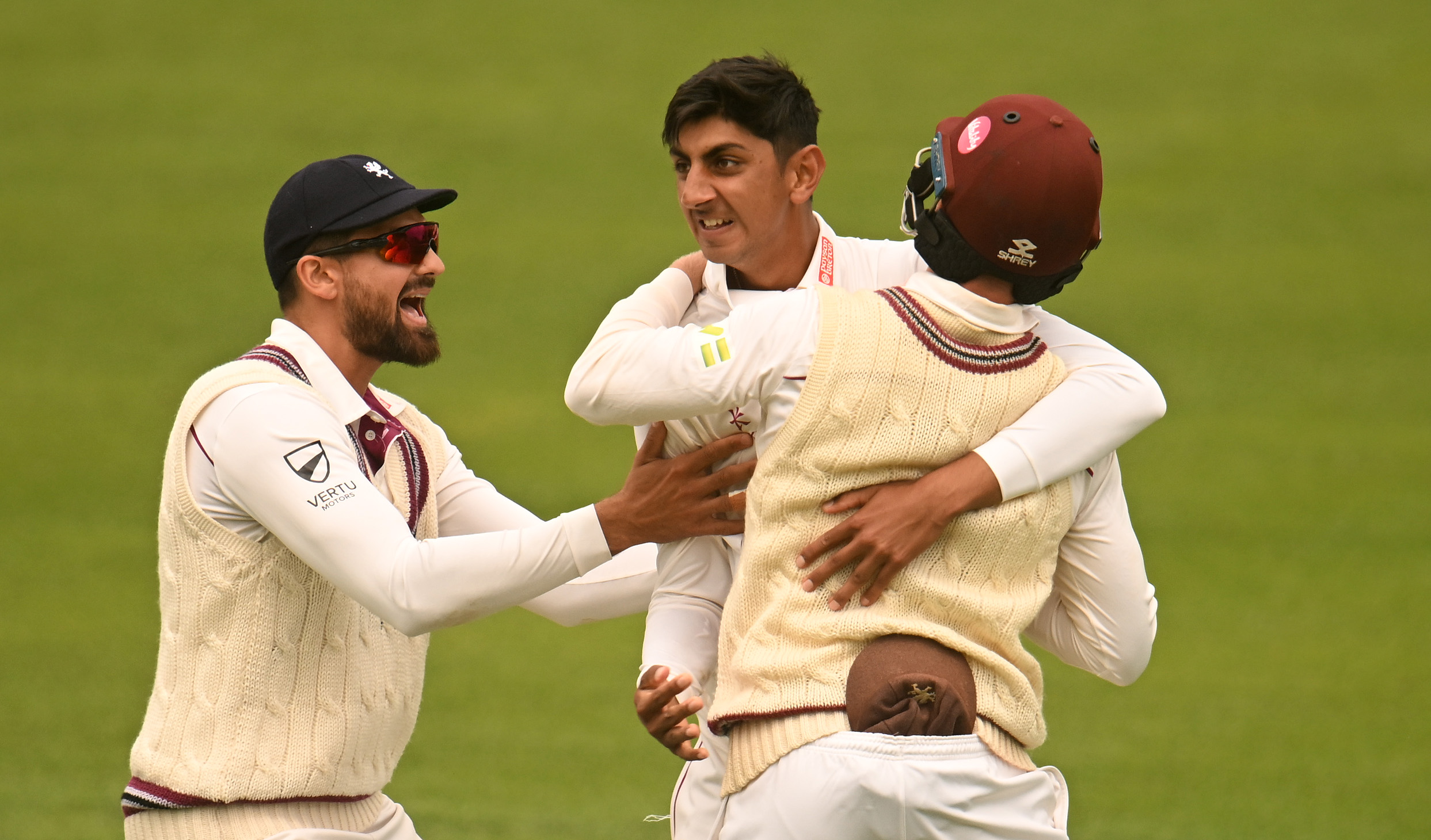 Shoaib keen to make the most of Lions experience
2023 has been a year to remember for Shoaib Bashir.
In his first year as a professional, he made his debut for Somerset in all three formats of the game, and this week he was named in the England Lions training camp that will head for the UAE next month.
"When I got the call, I was very surprised," he explained when we spoke to him earlier this week. "I'm very grateful to get this opportunity and I'm excited to get started. There are a few spinners in the group, so it will be good to speak with them and pick their brains a little bit.
"When I'm out there I'll continue to work hard and take as much from the experience as I can and bring that back with me. Hopefully, it will help to develop my game further and help me mentally and physically."
Shoaib will be joined at the camp by teammate James Rew. Is he looking forward to sharing the experience with the Somerset 'keeper?
"James is one of my best mates at the Club and he's had an outstanding season, so it's no surprise that he's been included. He's a special guy, and one of the highlights of my season was our century partnership. I'm really pleased for him that he's been called up too."
The 20-year-old, who claimed 17 wickets this summer, also briefly reflected on everything that's happened to him in the last year and a half.
"The last 18 months has been so special," he said. "To have made my debut in all three formats, to have won the Blast and now to get this call up to train with the England lions is incredible.
"I'm just going to keep working hard, learning and making the most of opportunities like this."