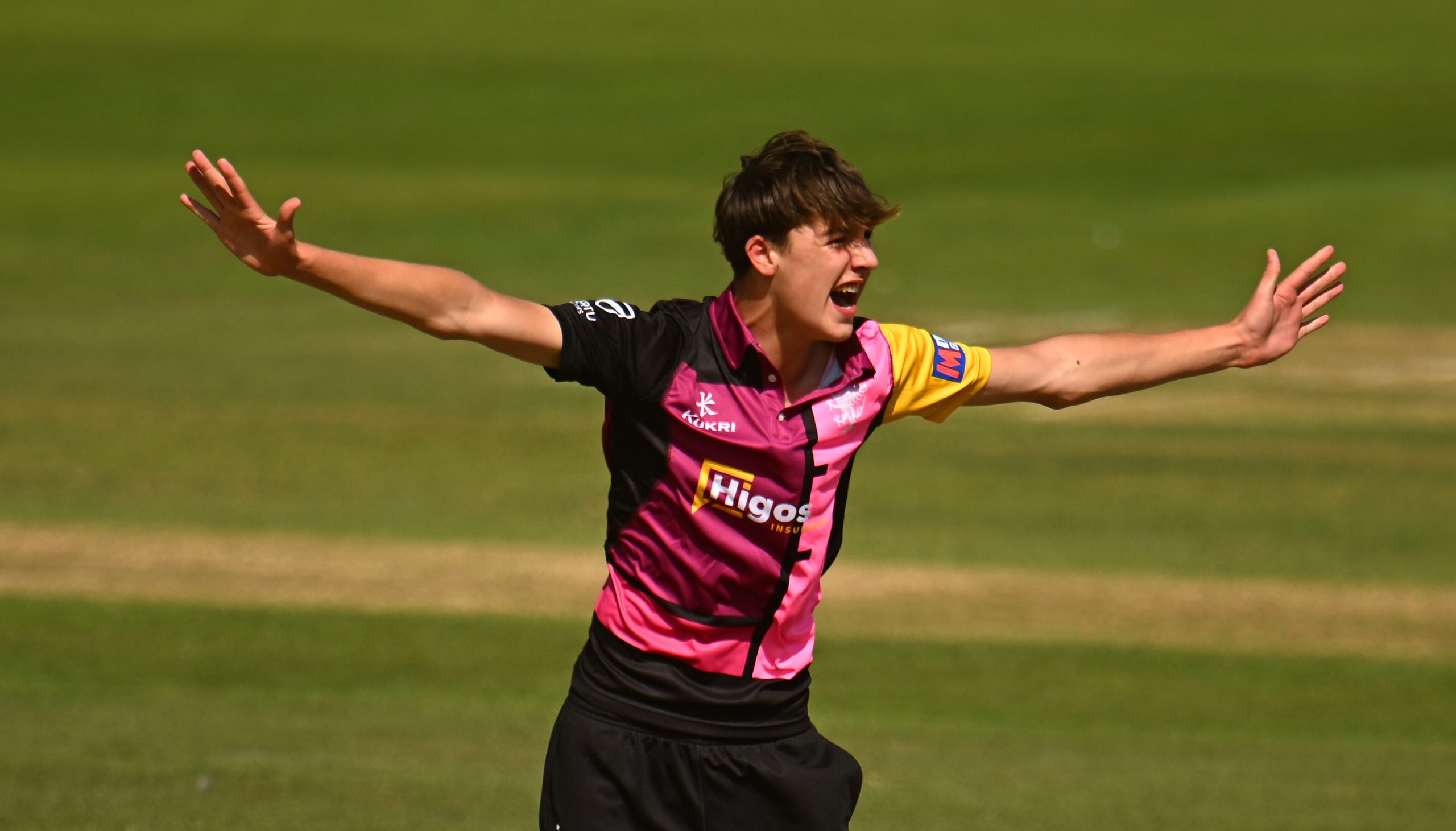 JT hungry for more
Friday August 11th, 2023 is a date that JT Langridge will always remember.
That was the date on which the 17-year-old made his competitive Somerset First XI debut in the Metro Bank One Day Cup against Sussex in front of his home crowd at the Cooper Associates County Ground.
The left-arm fast bowler joined the Academy last Autumn and since then has played on several occasions for the Second XI before representing Somerset in the National County fixtures against Devon and Cornwall earlier this summer.
His full debut for the County saw him open the bowling from the Marcus Trescothick Pavilion End and take one wicket for 17 from the three overs he bowled. It was perhaps appropriate that JT should be making his debut against Sussex because in the past his family has had strong connections with the south coast county.
Talking immediately after leaving the field that night, JT said: "It was honestly amazing to be out there on the pitch playing for Somerset. It's been great to be able to spend time with the squad over the last few weeks and I've learned such a lot from them. Today gave me the chance to put that into action.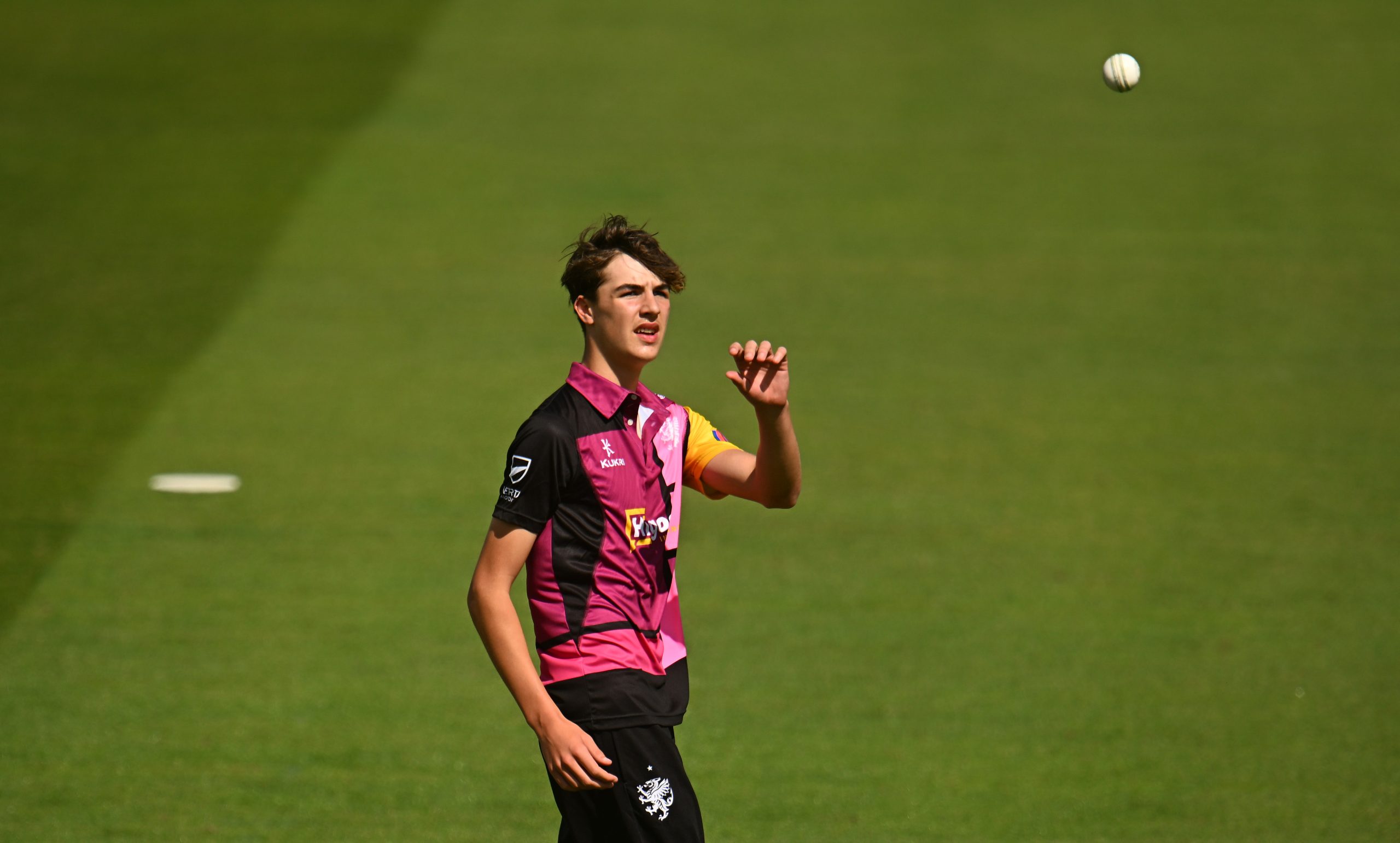 "I only found out this morning that I was playing, and it came as quite a shock. It's been really nice to have played against Sussex and I had great fun out there. It wasn't the best that I've bowled but I was really lucky and managed to pick up a wicket. I think I was a bit unlucky not to have got more because on another day the chances may have gone to hand but I'm happy with what I got.
"It was really good to be out playing in front of a big crowd. I really enjoyed it, and it was nice to have everyone behind me. Having made my debut and enjoyed the experience it makes me hungry for more."
JT has got one more year left at Malvern College so what are his plans after that?
"I'm hoping at the end of my time at school that I will get a contract," he said. "At the moment I'm enjoying my cricket and taking any opportunities that I get. The Metro Bank One Day Cup is a great competition for youngsters like me to get the opportunity to play county cricket."