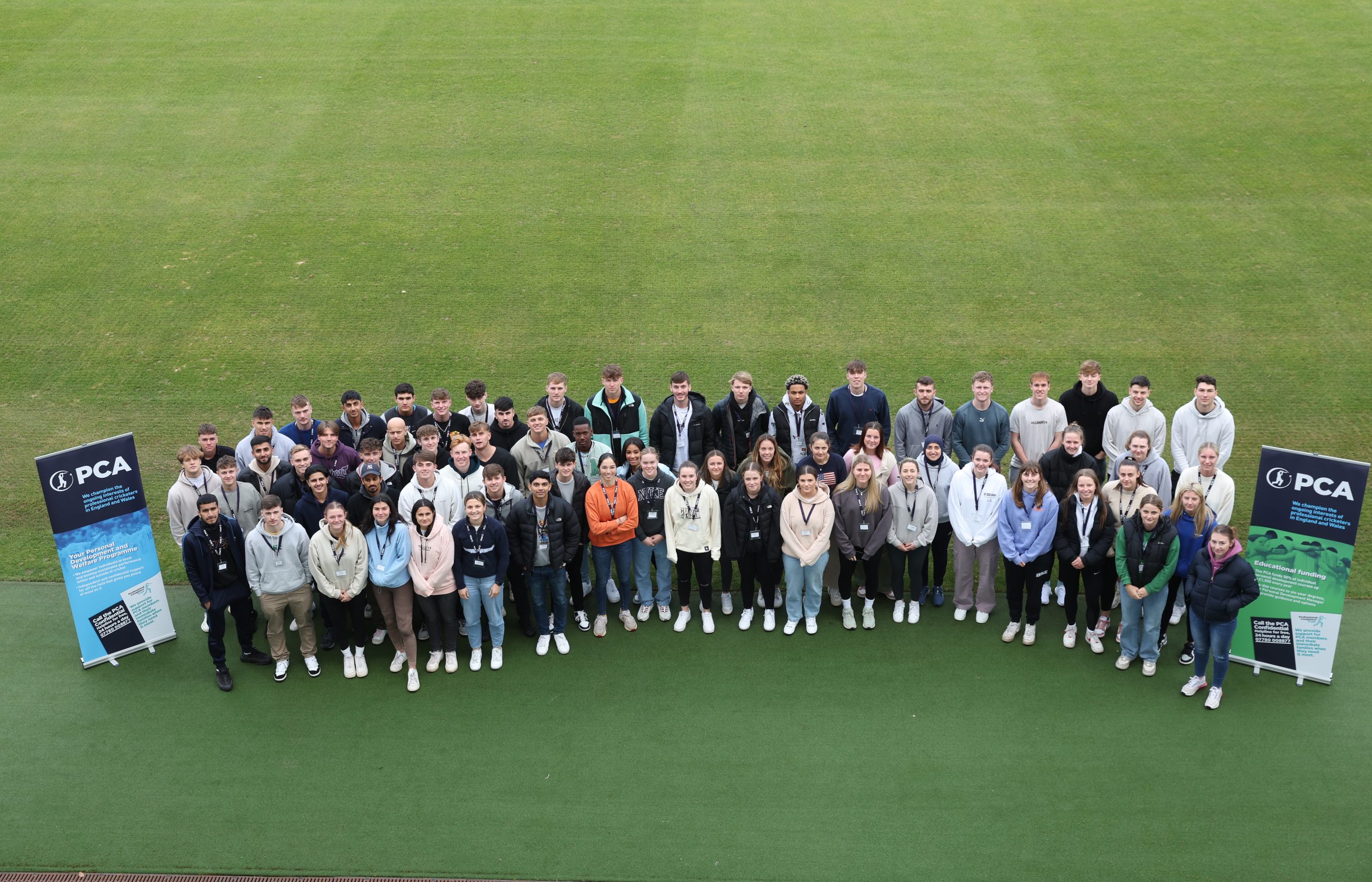 James Rew, George Thomas, Alfie Ogborne and Shoaib Bashir were amongst those who attended the Professional Cricketers' Association's 2023 Rookie Camp, which made history by inducting a record 67 players into the professional game.
Hosted at Edgbaston Cricket Ground on Thursday, the annual event passed the previous record of 61 inductees in 2021, with this year's Camp including 27 new female members.
Amongst the 22 professional teams represented, the 2022 Cinch PCA Women's Young Player of the Year Freya Kemp was joined by a number of England U19 stars, including the youngest player in attendance Davina Perrin, Archie Lenham and James Rew with educational workshops delivered throughout the day.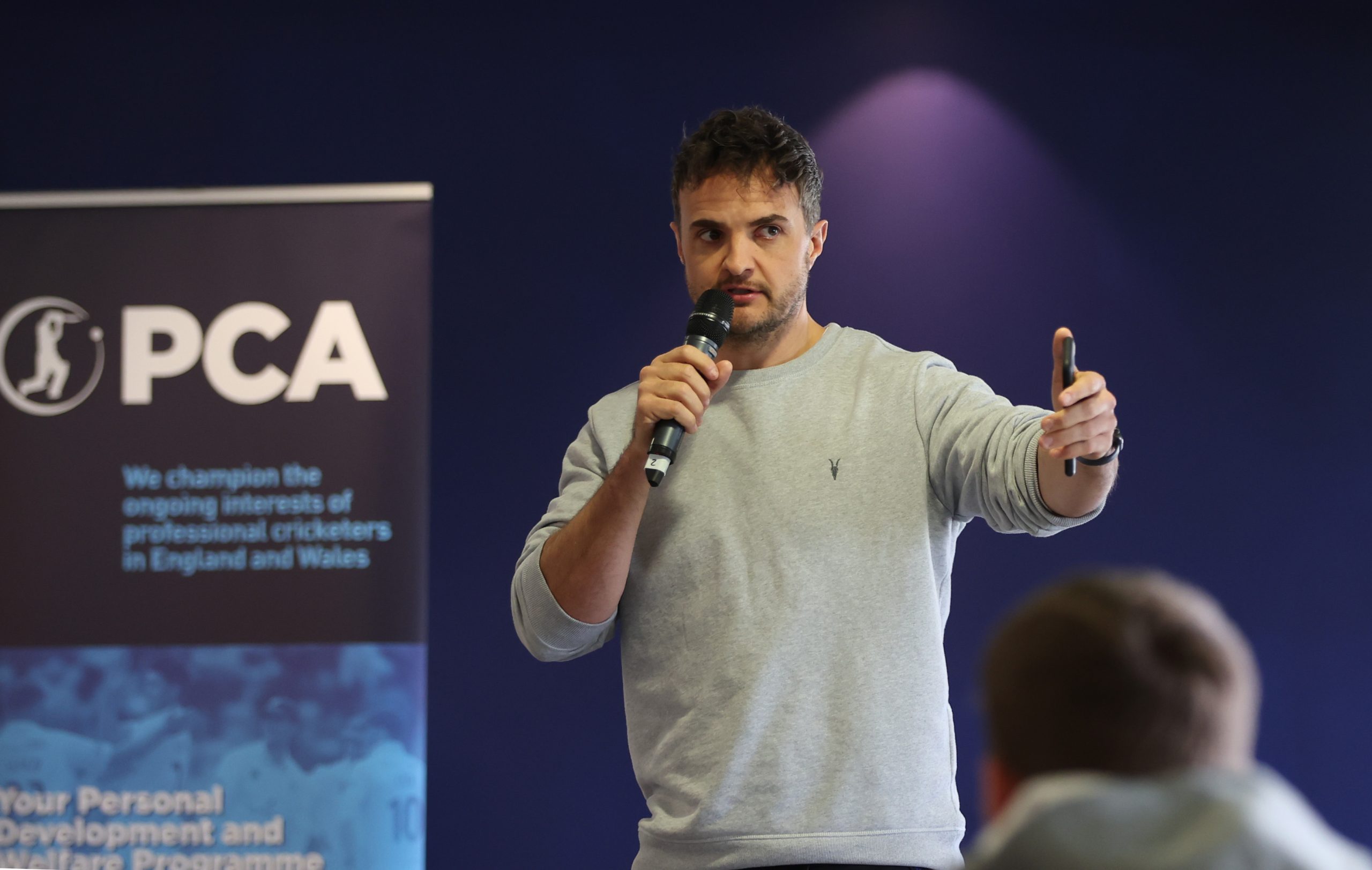 Rookie Camp was hosted by Somerset's Jack Brooks with sessions including a keynote speech from former England and current Nottinghamshire Head Coach, Peter Moores. Mo Bobat, England Men's Performance Director, joined PCA members and former Somerset players Arul Suppiah and Dom Bess as well as Eve Jones, Alice Davidson-Richards and Fi Morris in sharing their invaluable insights to the youngsters in attendance.
Seminars were also presented to the eager group of players through B5 Consultancy, specifically on healthy relationships and social media whilst PCA partners AllSport Insurance and Brooks Macdonald shared their expertise.
The 13th PCA Rookie Camp was financially supported by the Graham Gooch Scholarship / Essex Cricket Foundation and forms part of the PCA's Personal Development and Welfare Programme (PDWP), a personalised support service which aims to enable individuals to develop sustainable performance both within and outside of cricket.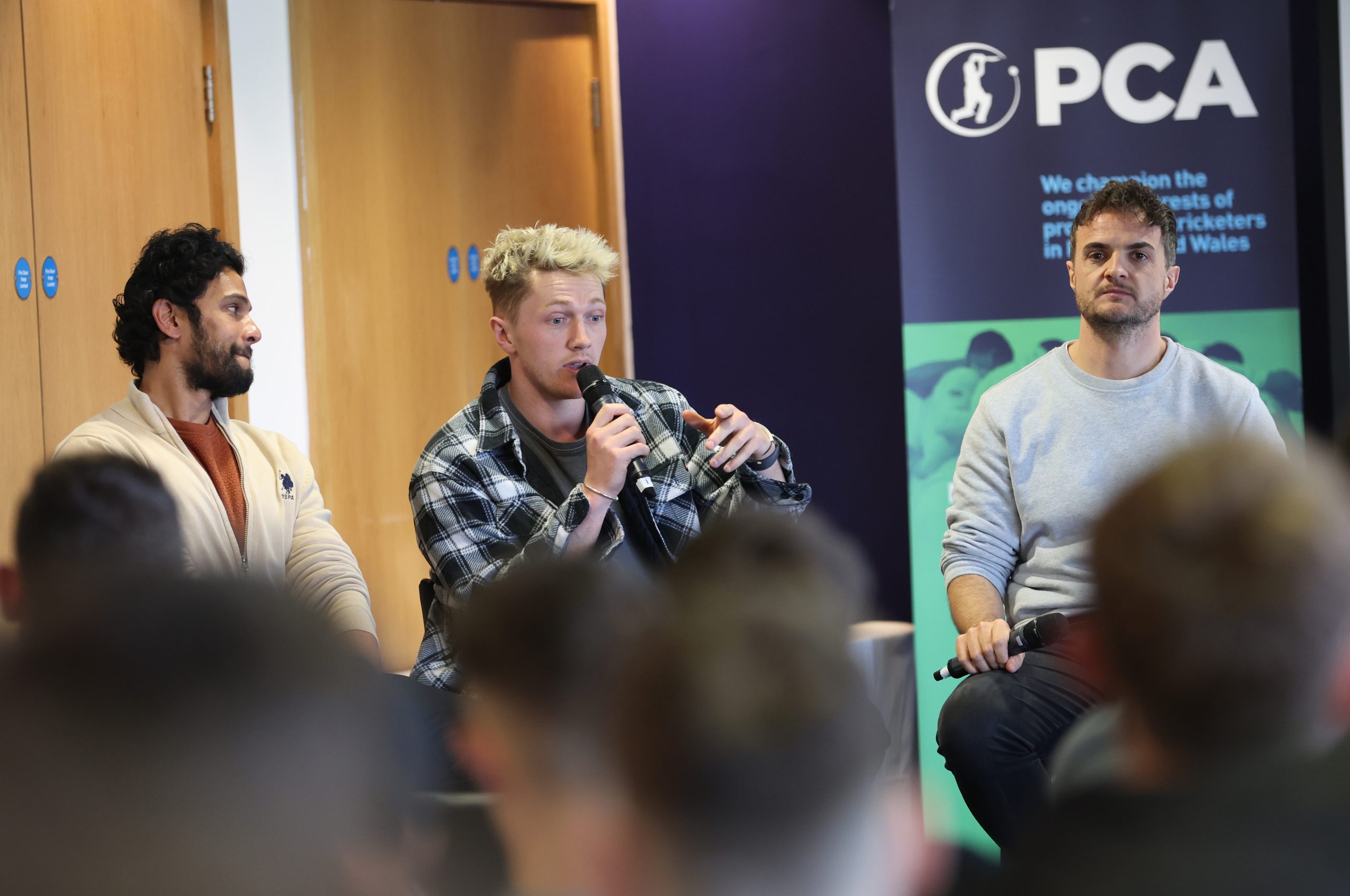 The annual event brings together players who have recently signed their first professional contract and sits alongside further PDWP initiatives including the Futures Awards and Futures Conference.
Current Cinch PCA Women's Young Player of the Year and England all-rounder Freya Kemp, said: "It's really interesting to learn about education and how the PCA can help. The social media session we had was also really interesting and I learnt a lot.
"It's really good to get to know people, especially with men and women here together, it's nice to meet everyone.
"There are so many opportunities for women now and it's really exciting how much the women's game is growing."
England U19 and Central Sparks batter Davina Perrin, 16, said: "It's been an insightful day, there has been a lot to learn and things I wasn't aware of before.
"The social media session has given me some self-awareness and when we had our breakout chat with Leigh Nicol (from B5 Consultancy) I thought that was amazing with the amount of transparency from her. It opened our eyes to the different possibilities and being aware of the dangers that are around the corner helps us.
"It's really important to deliver a day like this to young players. Even just to get together as newly contracted players to meet each other and realise there are a lot of players in the same boat.
"We have the PCA around to help us so that support and guidance is invaluable."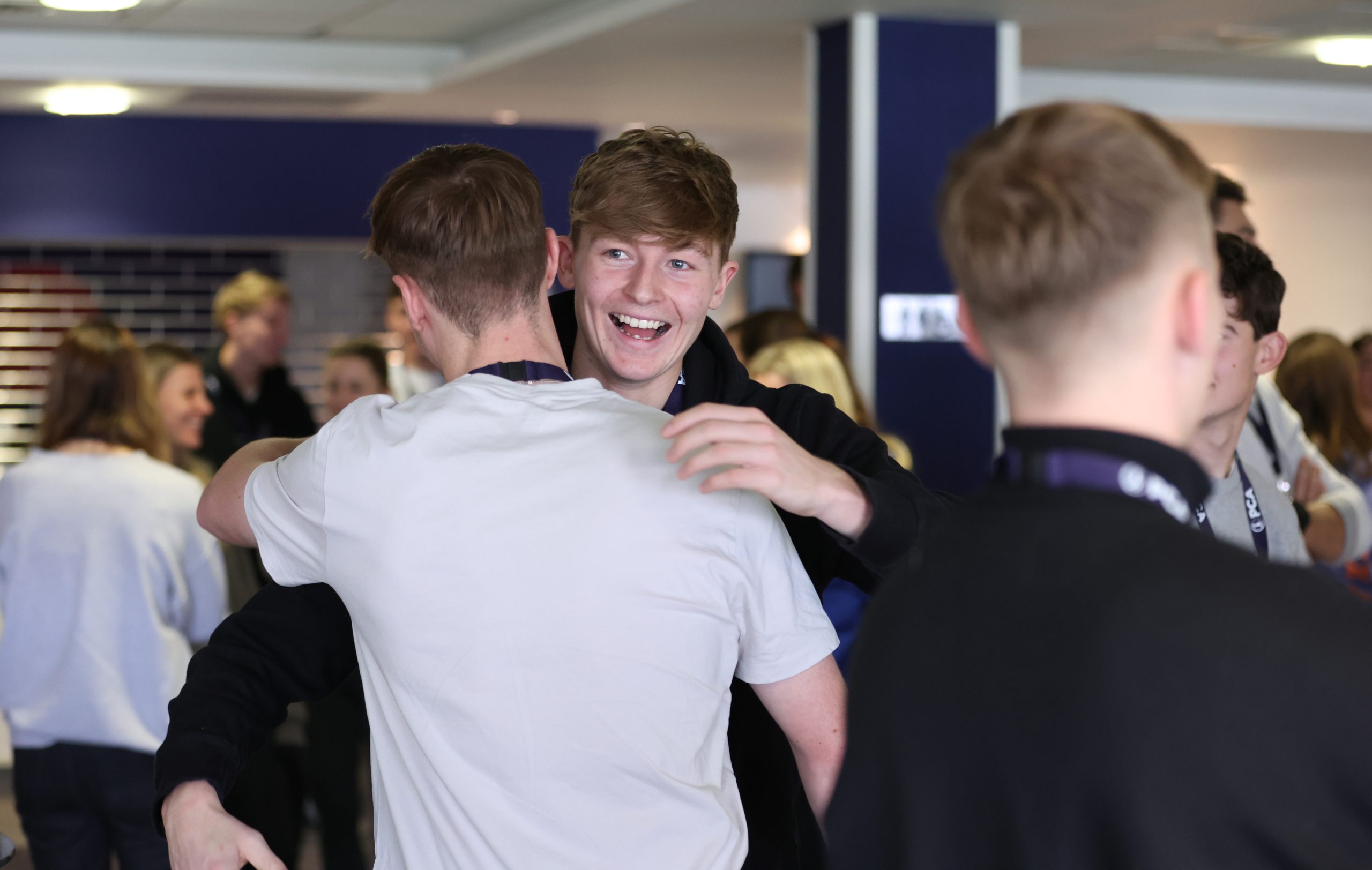 England U19 and Somerset batter James Rew, said: "It is so helpful and I'm so glad I came here today to hear all of these talks. There has definitely been some key learnings for me and I'm glad everybody else here can learn from these stories.
"I'm looking forward to the season with Somerset having played half of last season and had a good experience so I'm looking forwards to this season.
"It is so exciting, I have played with a lot of the players here at England Under 19 level so I'm good mates with so many of them now through going on tour with them. It's great to see them all here today and hope they all have a great season as well."
PCA Director of Member Services, Ian Thomas, said: "It was inspiring to see so many young professional players being inducted into their dream job.
"It is testament to the work that has been achieved in recent years to see a record amount of players in attendance at Rookie Camp. Having 67 new members in the room is a direct result of the implementation of rookie contracts and rapid growth of the women's game.
"The aim has been to educate those players on what life is like as a professional, to mitigate the pitfalls whilst inspiring every individual to be the best cricketer and person they can be.
"The day is not possible without the support of our valued partners and a special thanks to Graham Gooch who has led on financial support through the Graham Gooch Scholarship / Essex Cricket Foundation."