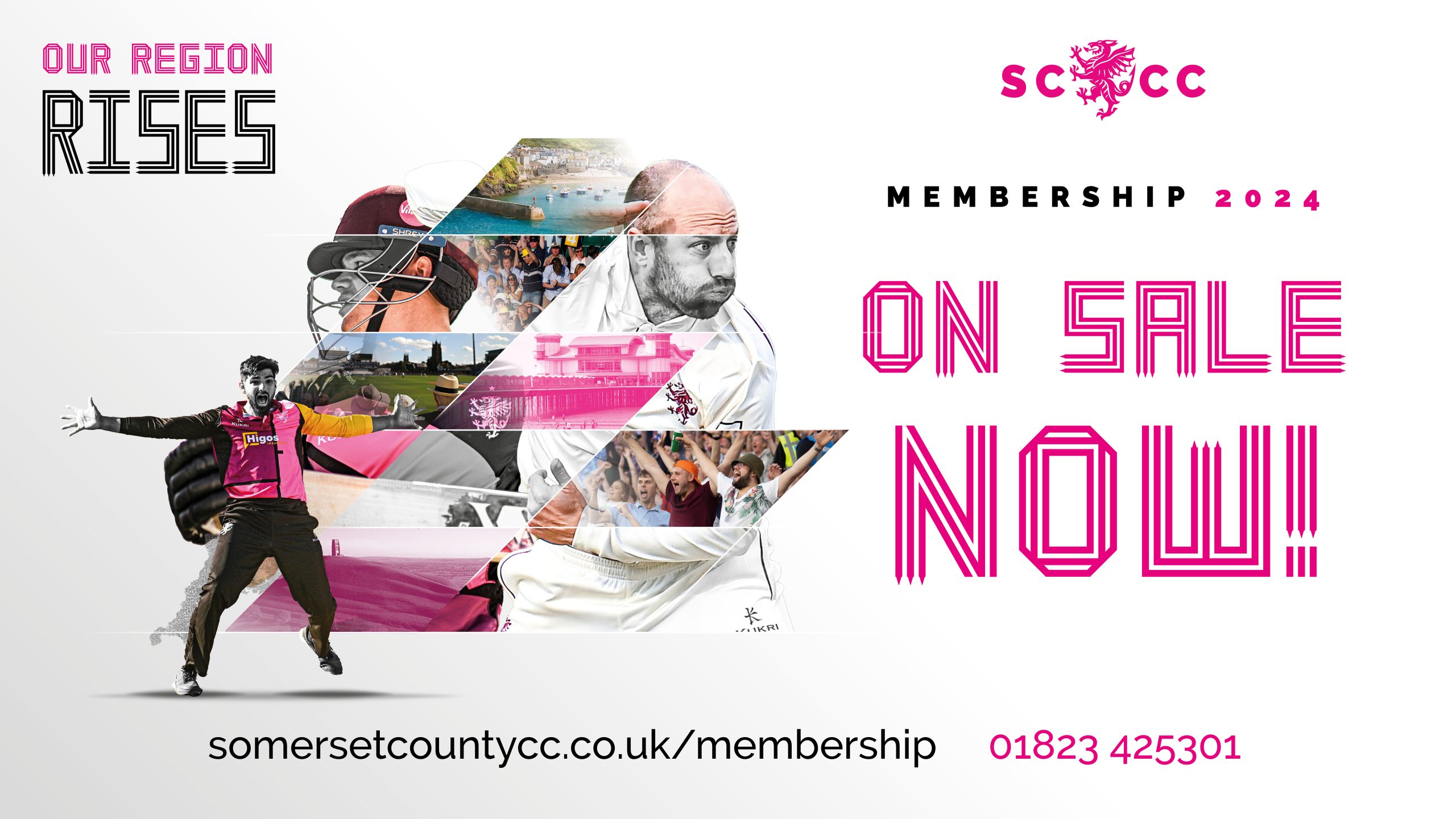 White-Ball Membership 2024
Membership of Somerset County Cricket Club for the 2024 season is now on sale.
There's nothing quite like the excitement and spectacle of white-ball cricket!
This Membership guarantees you your place at all of the Somerset's busiest matches.
Be here to see Somerset defend the Vitality Blast trophy and witness the new generation of talent go for glory in the Metro Bank One Day Cup.
If you love the theatre of limited overs cricket, this Membership is perfect for you!
Our Region Rises 
One region united and galvanised by success
One region built upon the foundation of its glorious history
One Club as the focal point for six million voices
Join us as our region rises for the 2024 campaign!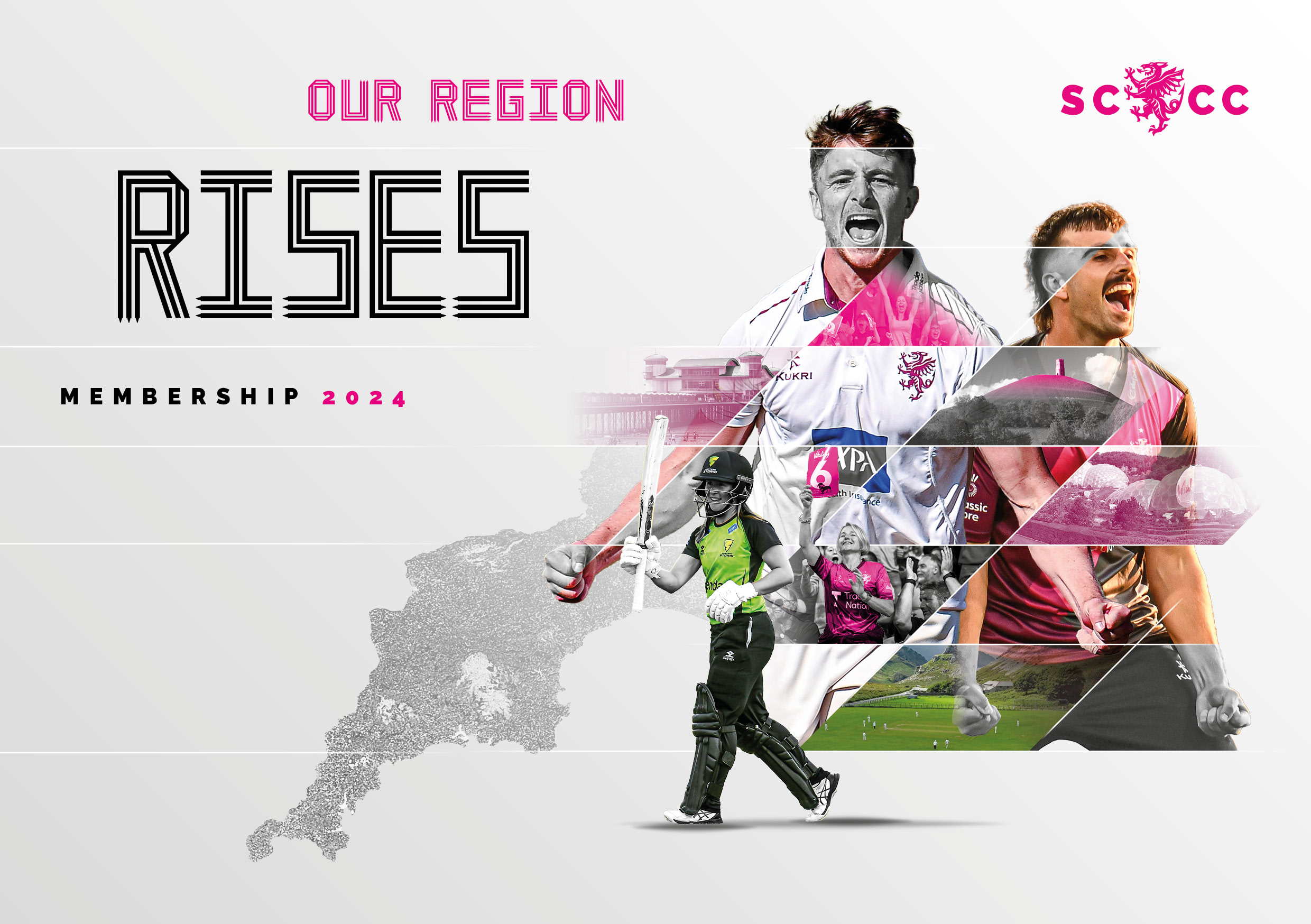 Membership is currently available to purchase online only but will be available over the phone and in person from reception from Tuesday September 26th.
If you pay by Direct Debit, you don't need to do anything. Your Membership will automatically renew at the 2024 price. If you pay by Direct Debit and wish to make any alterations to your Membership please email us before 5pm on October 2nd.
membership@somersetcountycc.co.uk
Existing Members, in order to purchase at the special early-bird renewal price, simply head to your online account and click "Advantages". If T20 cricket is included in your 2023 Membership, the allocated seat has been held in this section of the website (Until seat renewal deadline of December 4th).