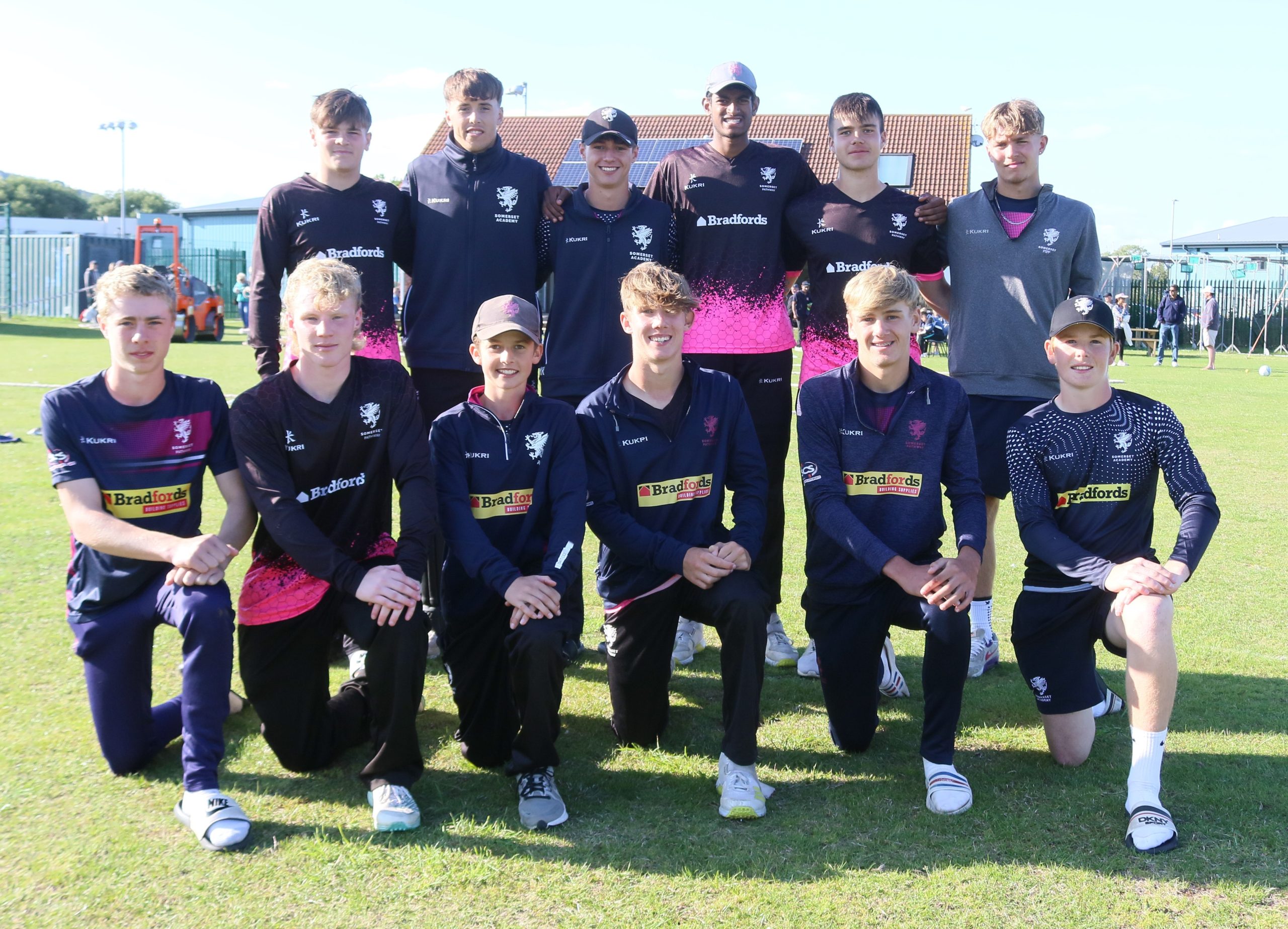 Under 18s through to semi-final
Somerset Under 18 Boys are through to the semi-final of the ECB County Cup after beating Devon by seven wickets at Minehead CC recently.
Home skipper Thomas Rew won the toss and after asking Devon to bat first saw the opening partnership bring up 50 before Ollie Heard claimed the first of his three wickets. Ed Butler went to his half century but two runs later was dismissed by Tom Stewart.
Devon Captain, Lawrence Walker helped to add 44 for the fourth wicket with Surya Suresh before he was bowled by Oscar Coleman for 30.
Lachlan Rice then claimed three wickets as Devon slipped from 150 for five to 165 for seven before they were all out for 220 in the 49th over.
For Somerset, Ollie Heard ended with three for 45 from his 10 overs, whilst Lachlan Rice claimed three for 37 and Tom Stewart finished with two for 38.
When Somerset replied, openers Thomas Rew and Bertie Michael took the total onto 27 when the latter was out for 15. Kian Roberts came to the wicket and added 44 for the second wicket before he was out for 14.
Rew was caught by James Theedom off the bowling of Harry Passenger for 60 with the total on 122. When James Pitman was out with the total on 131 for seven the game looked to be in the balance, but Nicolas Viljoen and Aman Rao took charge of the situation. The eighth wicket pair proceeded to add 90 without further loss to see Somerset to 221 in the 46th over.
Aman Rao was unbeaten on 53, while Viljoen remained not out on 37 off 53. For Devon, Passenger ended with three for 38 while Theedom took two for 41.
Somerset now face Essex in the semi-final at Billericay.