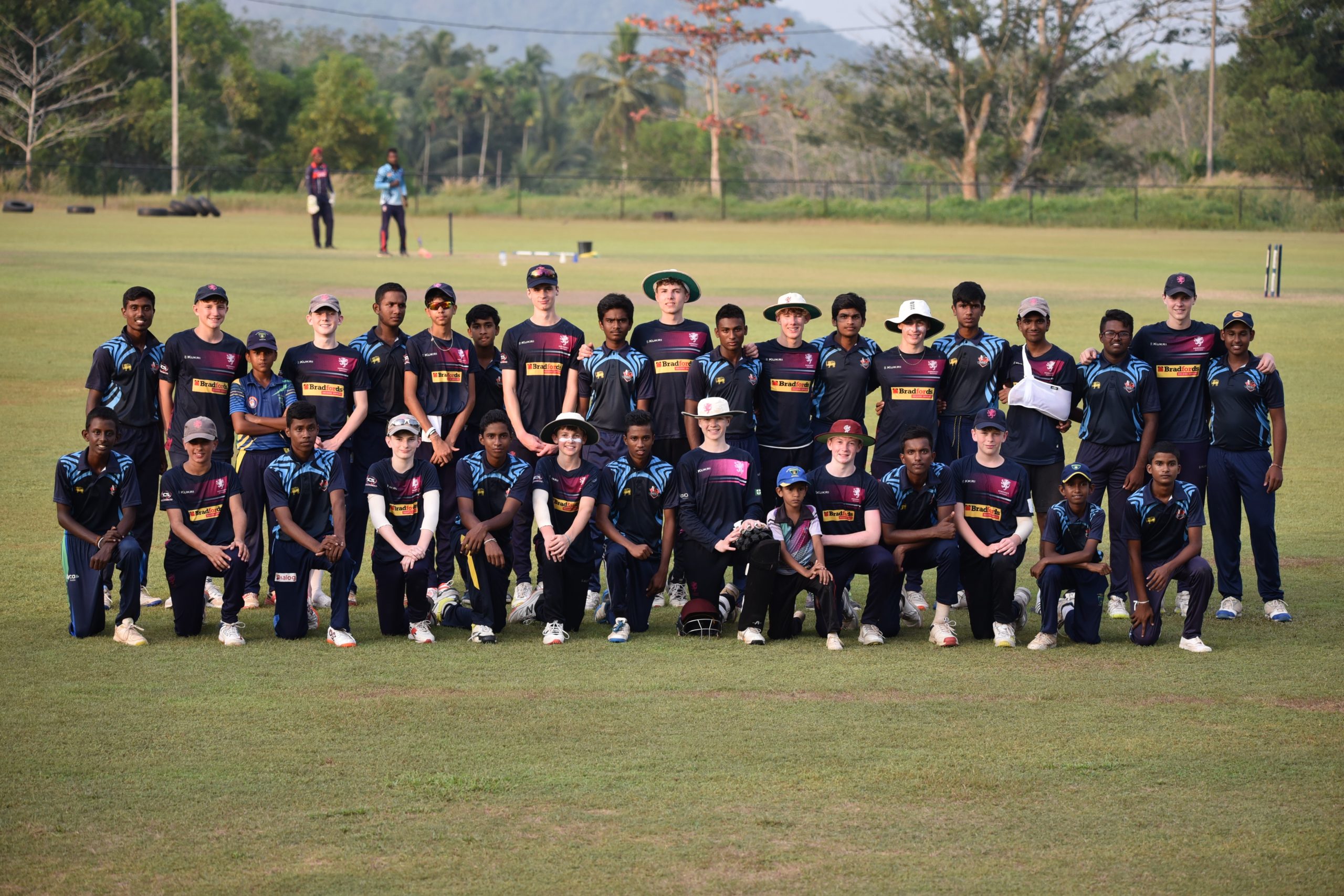 The Somerset Under 15 Boys have just returned from their trip to Sri Lanka.
The players were there for 12 days during which they played seven matches, went on a safari and experienced a very different culture.
Regarding the trip, Matt Drakeley, Head of the Talent Pathway said: "We really enjoyed our time in Sri Lanka. We started in Colombo then we went to Yala for a safari, which was a couple of rest days for the boys and gave them a chance to see a bit more of the country. We then returned to the outskirts of Colombo to play some more cricket.
"The trip was very well put together for us by Lion Sports Travel and it's amazing to see the lads have an opportunity to experience and play in very different conditions, playing against different opponents, and experiencing a different culture.
"It was also great for the boys to get the chance to play cricket outside on grass rather than being in the Indoor School for the whole of the winter.
"We are very lucky in that when we go over to Sri Lanka we get very well looked after and play on some of the best facilities available to us. One of the nicest things that happens is that some of the more rural clubs and academies who we play against get the opportunity to play at these international standard grounds.
"The opposition we play against are always so welcoming, but obviously hungry to beat Somerset, so the day as a whole is always a wonderful experience.
"One of the aspects I enjoy is the boys coming together at the end of the game to share their appreciation for the opportunity that both teams have had. Afterwards there are always two teams who leave the game with some real memories to take forward into their cricketing career, wherever that takes them."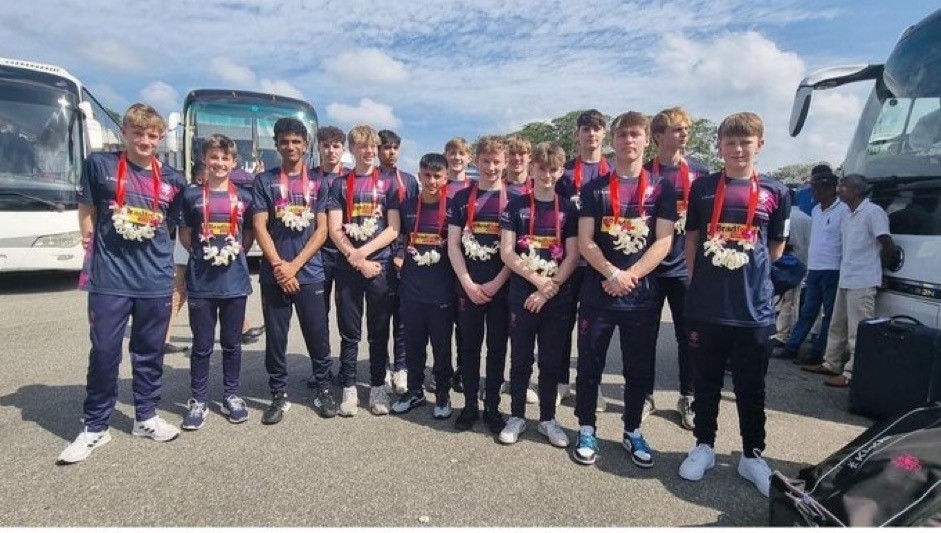 Matt went on: "There always seem to be an abundance of slow left arm bowlers who can turn the ball a mile. Whilst we have the Merlyn Bowling Machine when we are indoors, which can deliver a good level of spin, until you actually see that coming from a bowler's hand on a wicket that's offering a bit of assistance it doesn't bring the challenge to life.
"I have told the boys from a batting point of view that when they come back and play against spin, they can now actually understand why they have to be decisive and clinical with their movements to give themselves the best chance of succeeding. They have seen spin bowling at its toughest for their relative age which was really important.
"Additionally, this time we had a set of six Sri Lankan net bowlers who came in and bowled at some of the batters outside of the game, which provided another amazing challenge. Hopefully, when we get to the summer and begin our match play programme, we will see some real development from all our players.
"One of our spin bowlers, Jai Kumar, who plays his cricket at Knowle, had a breakthrough with some of the work he'd been doing through the winter. As part of our off field practice, he was able to watch a Sri Lankan First Class bowler up close and get an understanding of how he created energy on the ball and then how he could impart that into his own game.
"I think that what our spinners saw in general was that if they work really hard to create energy on the ball at release, then they will get more pace and bite out of the wicket, whereas sometimes practicing in the indoor school you can put all the energy you want onto the ball but you're not seeing the results.
"For the seamers the wickets gave enough up front that if you bowl with intent, you will get enough out of the wicket. However, sometimes they will also play on wickets where you give your all and not get a lot of response.
"It was nice to see that the tactical work that Andrew Griffiths has worked on with the bowlers came to life in games with some really clear plans throughout the innings.
"A young batter called Bertie Michael, who is a left-handed opener, scored more than 300 runs on the tour, the most of any player in my five years touring with Somerset. What he did superbly was understand his method on those wickets and how he could apply pressure on the fielding side with good rotation of strike and capitalising on misses of length."
Matt added: "I am really happy that we can offer this sort of experience to the players, and I know just how grateful they all are of the opportunity. I know that they will take away as many learnings as they can and put them into play in the summer."