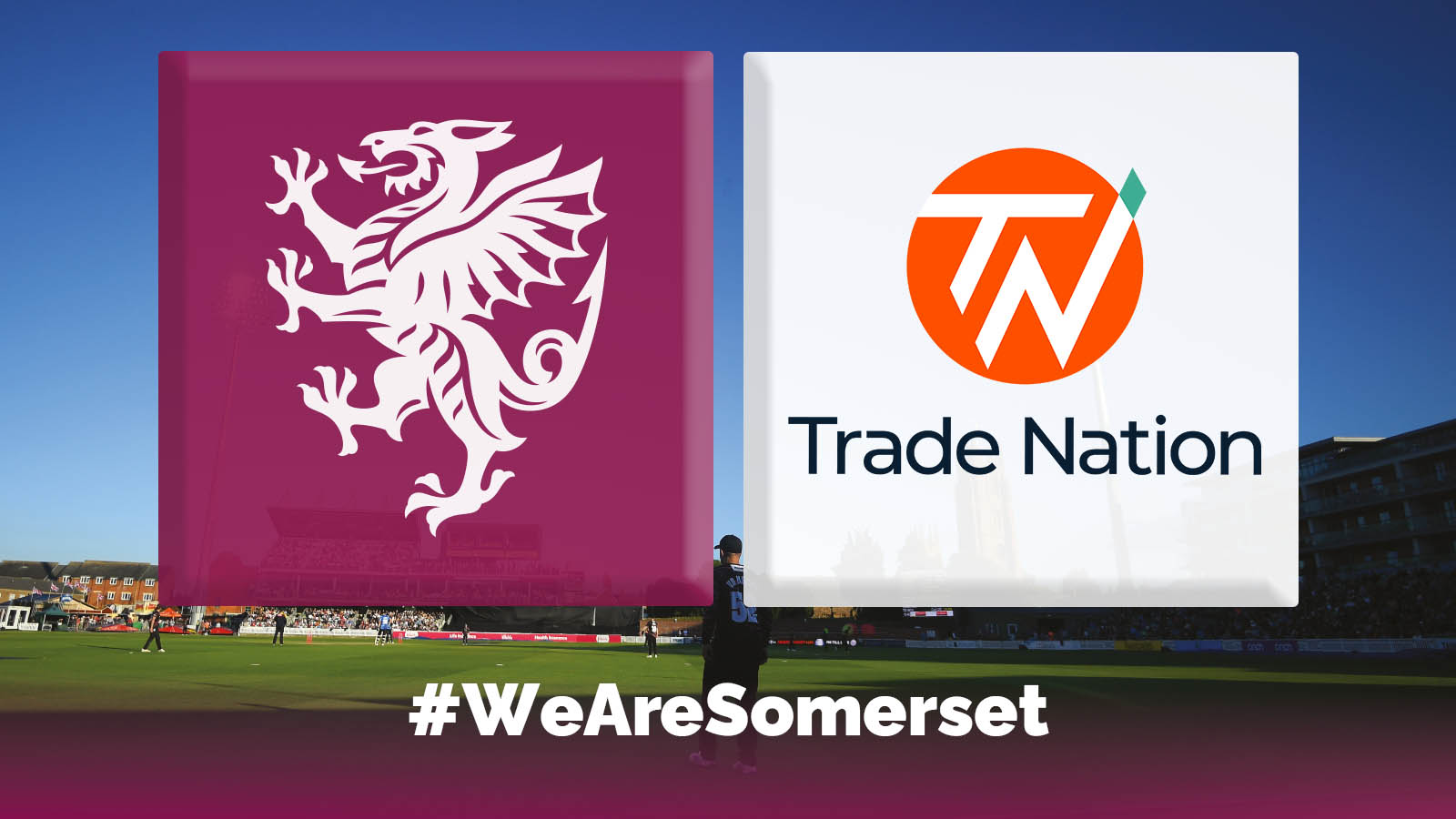 Somerset County Cricket Club are pleased to announce that our partnership with international trading platform, Trade Nation will be continuing in 2023.
This year will once again see Trade Nation's brand adorning the front of the Club's Vitality Blast shirt as the Principal Partner, and sponsoring the Priory Bridge Road Stand. Known as the Trade Nation Stand, this has become one of the best places within the ground to enjoy the explosive action of the Vitality Blast.
Trade Nation is an online trading platform where individuals can trade indices of shares, commodities, and foreign currencies on their own terms. The company offers a self-serve trading experience with some of the best-priced fixed spreads and easy access to the markets traders love.
The two organisations have been working successfully together since 2020, and SCCC Commercial Director, Caroline Herbert is delighted that the relationship will be continuing.
"Trade Nation have played a huge role in the evolution of our matchday experience over the last few years and we are extremely pleased that this relationship has been extended," she explained. "Trade Nation were one of the driving forces behind helping our Members and supporters re-engage with the game during and following the pandemic. Their innovative and dynamic approach to our relationship has been highly beneficial for both organisations and also for Somerset fans.
"We reached Vitality Blast Finals Day with the Trade Nation name on our shirts in 2021 and 2022, hopefully it will be third time lucky in 2023."
Emma Stacey, Chief Marketing Officer at Trade Nation said: "We're thrilled to be partnering with Somerset County Cricket Club again this year. We look forward to another exciting season ahead. This year will see the new Trade Nation branding across the ground and we look forward to seeing it come to life in Somerset."