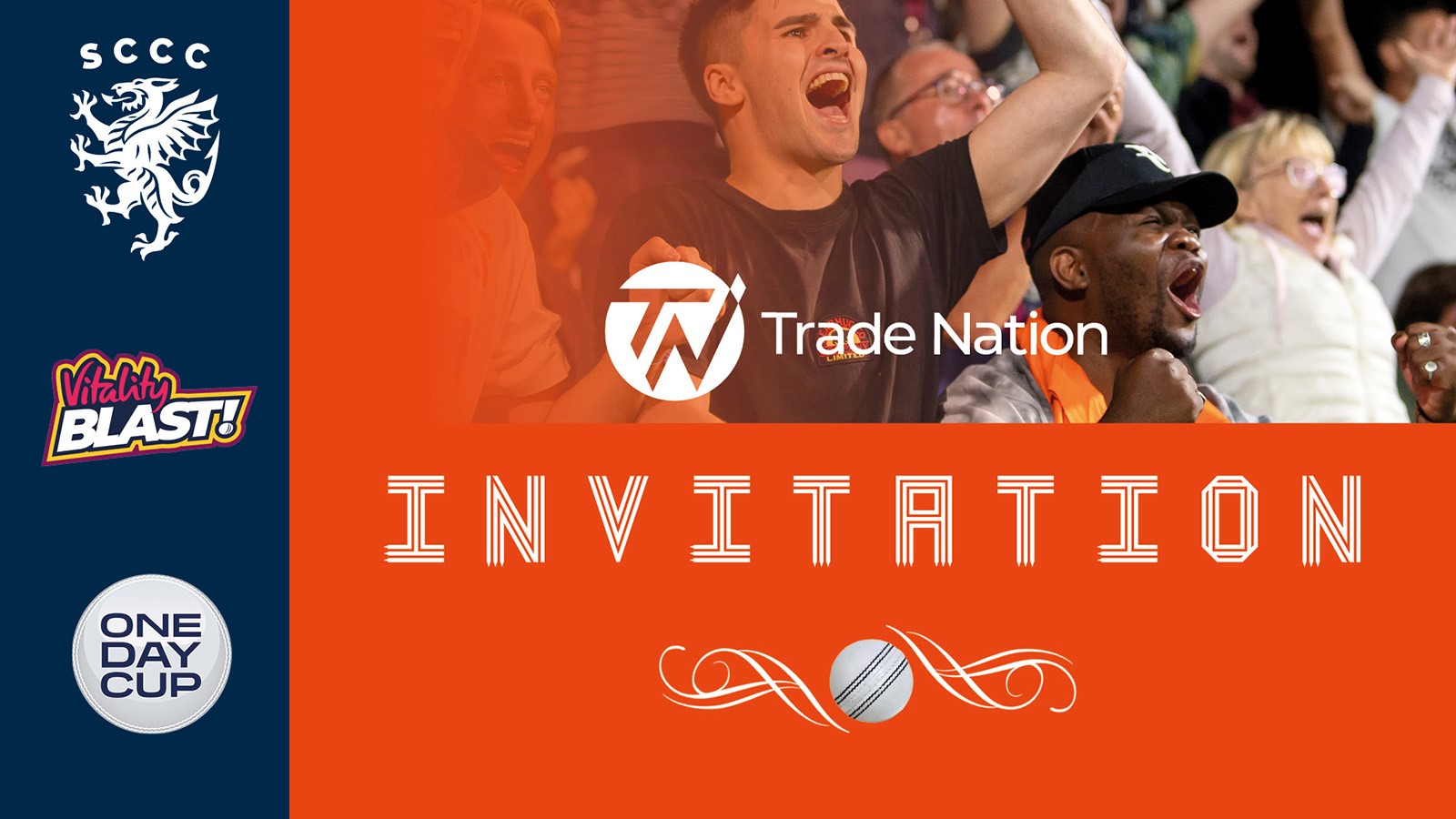 Thousands of tickets donated to worthy causes
In conjunction with our Official Vitality Blast Partner Trade Nation, Somerset County Cricket Club will be donating thousands of match tickets to worthy causes this summer.
As part of the Trade Nation Invitation strategy, more than 2000 tickets will be donated to charities, good causes, deserving individuals and low-income households.
The aim of Trade Nation Invitation is to make live cricket more accessible to everyone within our community and to reward those who have gone above and beyond to help others.
SCCC Commercial Director, Caroline Herbert explains. "We want cricket to be a game for everyone. There should be no barrier to someone coming to the Cooper Associates County Ground, and Trade nation are of the same mind. We have worked together to identify a number of groups and organisations who we feel will put tickets to good use and have also been in contact with individuals who have gone out of their way to help others.
"We want as many people as possible to enjoy a day with us and we are keen to reward those who dedicate their time to helping others."
Trade Nation Chief Marketing Officer, Emma Stacey adds: "We are proud to be partnering with SCCC's initiative in supporting their local community. We remain committed to supporting initiatives that promote growth, inclusivity and community engagement."