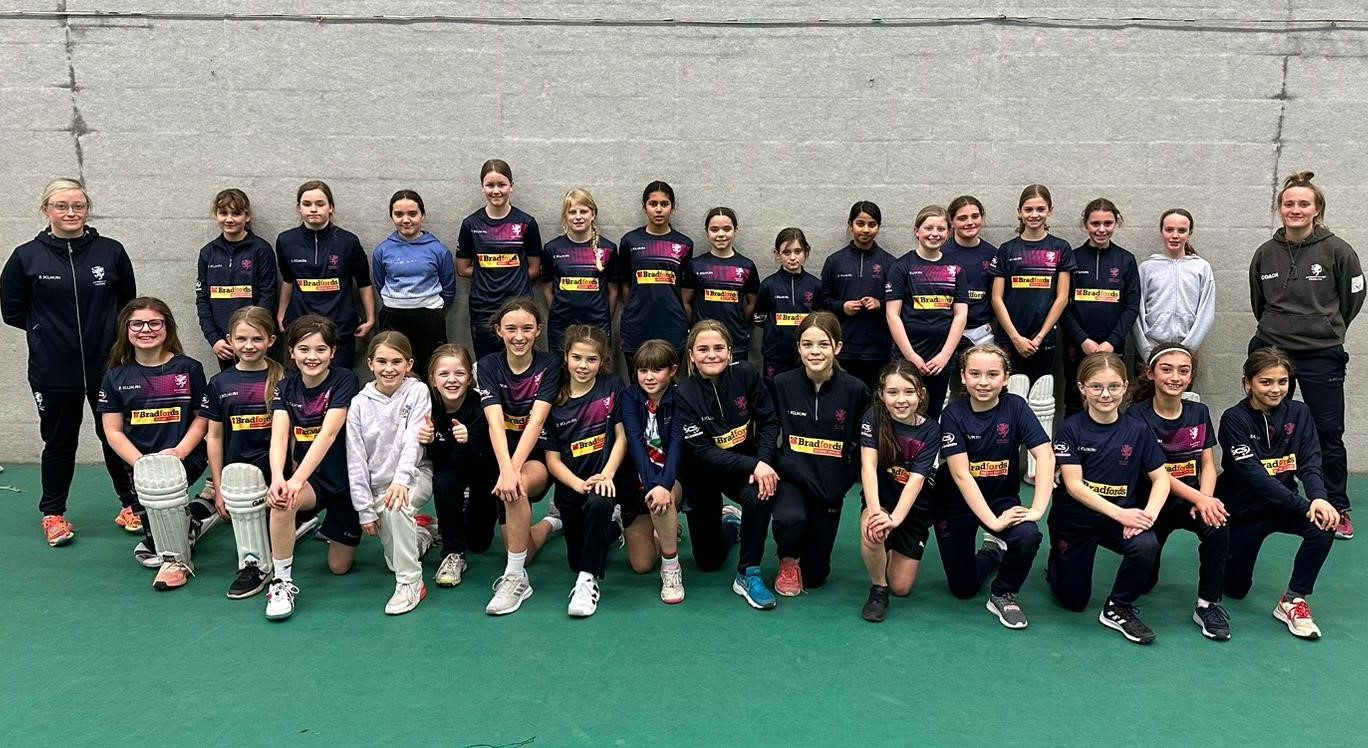 The Somerset Girls Pathway programme is now in full swing involving over 100 aspiring young cricketers across the Under 11,13, 15 and 18 age groups.
This is the first full season that Kieran Peters, the Pathway Coach and Women's and Girls Lead, has been in post, so it was interesting to catch up with him for an update on what is happening in what is the fastest growing area of cricket.
"We are in a good place at the moment with the Girls Pathway," he explained. "It's been a good start to the year, and we are now up at maximum numbers across all of our squads, which is really good;  102 in total.
"All of the girls squads have been back in since the start of January and we have run through player inductions as well as parents inductions for every age group, which have all gone well, and it has been nice to have all of the girls back in the hall training and working hard.
"There has been some good cricket being played as well, all of which is very positive, so overall I'm happy with the way that things have gone so far."
Kieran also talked about the coaches involved with the Girls Pathway.
"It's been good to welcome in a couple of new coaches to the coaching team.  Sam Braid has joined us, and he works across all of the age groups, and in particular will be leading the Under 13s in the summer.
"Karla Rose, who works for the Somerset Cricket Foundation and who was previously part of the Pathway as a player, will be assisting Tilly Bond with the Under 11s in the summer and she has also been a really good addition to the team.
"The coaching structure for the summer will be: Tilly Bond and Karla Rose leading the Somerset Under 11s, and it's really good to have two female role models with this group. In the Under 13s we have got Sam as the lead and Joleigh Roberts to assist.
"I will be leading up the coaching team for the Under 15s and 18s, whilst Daisy Jeanes, who is part of the Somerset Women's squad who did some coaching for us last summer, will be helping, as will Dave Roberts who will be leading the Somerset Women's team. Dave will also be doing a little bit with the age groups when available, and the rest will be shared among the rest of us."
Kieran went on: "Our first outdoor game for Somerset Women is on Sunday April 9th, which is a friendly against Gloucestershire. Then our Under 15s and 18s get outside with a friendly against the same opposition on Friday April 14th.
"We finish indoors on the 16th and then we've got a full summer programme for all of our squads, which we are all really looking forward to.
"We are moving in the right direction to keep growing and improving."