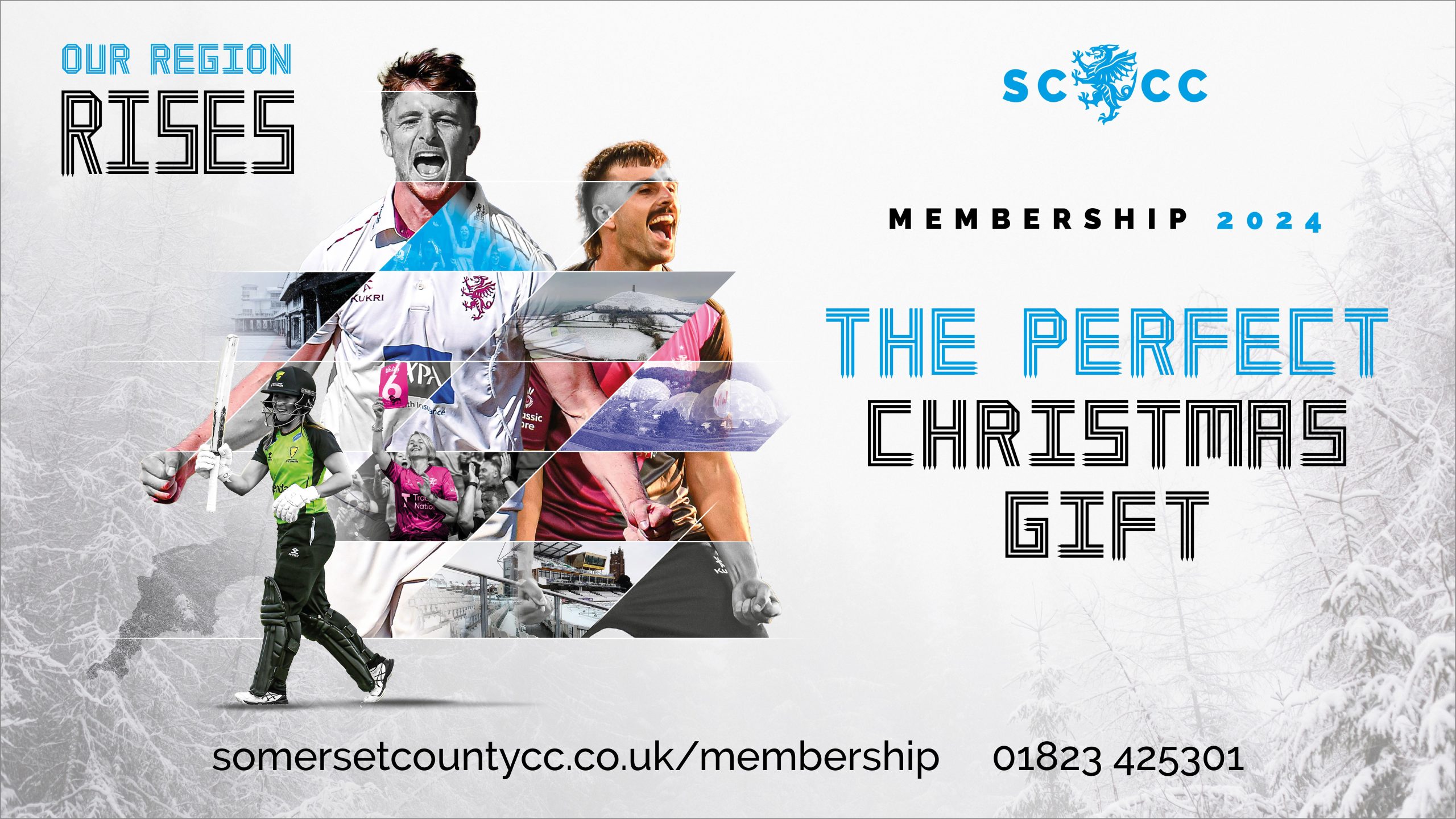 The Perfect Christmas Gift
With Christmas now just around the corner, thoughts turn to what gifts you can get for the special people in your life.
Let us take the stress out of Christmas shopping!
Membership of Somerset County Cricket Club is the perfect gift for the cricket lover in your life!
There are a huge range of options available to suit every taste and budget.
With prices starting from just £21, Membership is the ideal present this Christmas.
If you purchase Membership before December 17th we will guarantee delivery in time for Christmas morning!
See everything that Somerset County Cricket Club has to offer and have a look at what's new for 2024!
OUR REGION RISES 
ONE REGION UNITED AND GALVANISED BY SUCCESS
ONE REGION BUILT UPON THE FOUNDATION OF ITS GLORIOUS HISTORY
ONE CLUB AS THE FOCAL POINT FOR SIX MILLION VOICES
JOIN US AS OUR REGION RISES FOR THE 2024 CAMPAIGN!