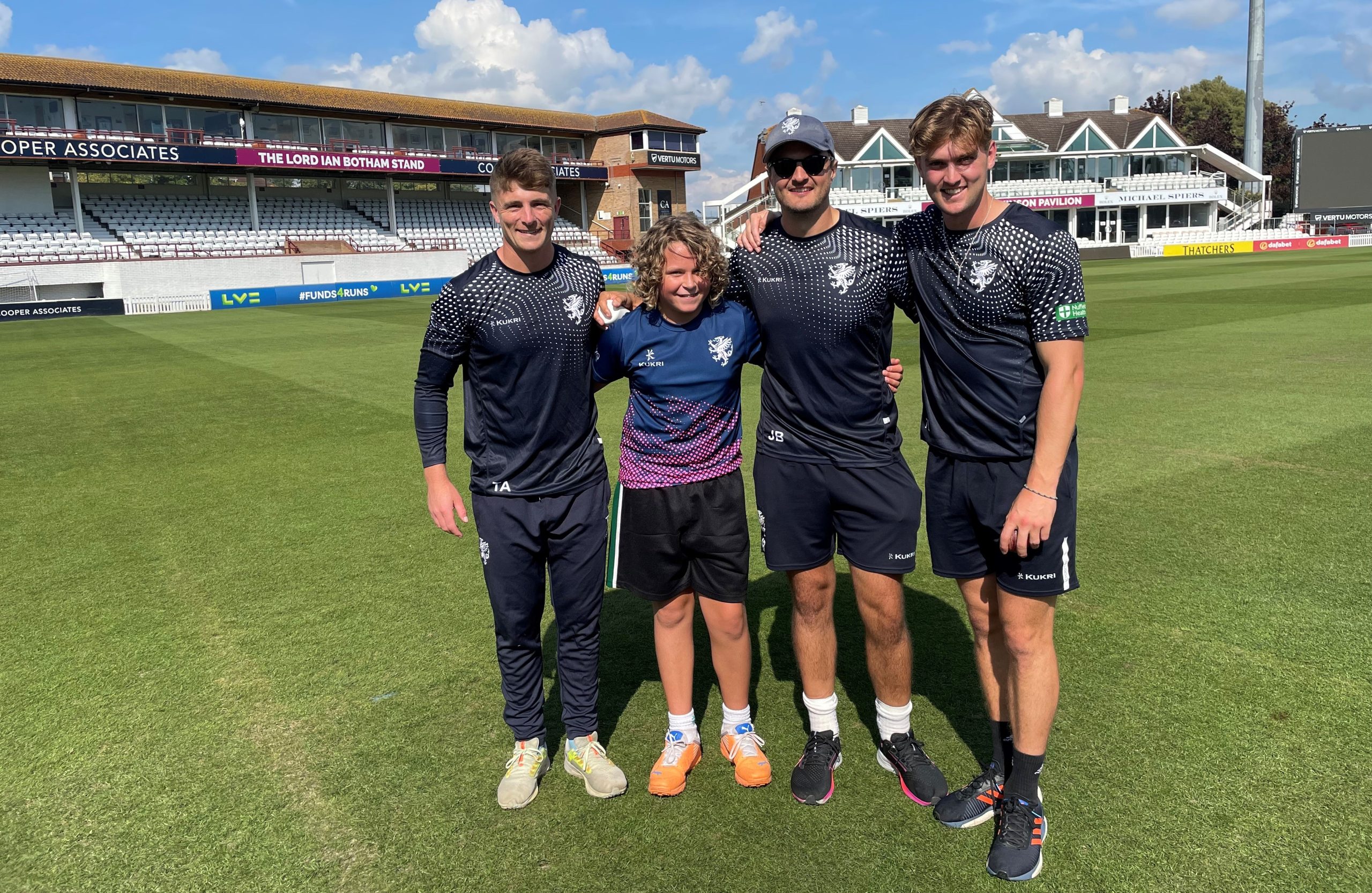 Special guest returns to the CACG
There was a very special visitor to the Cooper Associates County Ground recently, and he was treated to a net session with several players from the Somerset squad.
In 2022, Jayden Cruickshank was diagnosed with Anaplastic Large T Cell Lymphoma (ALCL), a rare type of Non–Hodgkin's lymphoma. At the time he was 11 years old and was a keen cricketer and sportsman who represented Taunton Eagles Rugby, Galmington Dragons FC, played on the Somerset CCC Pathway and was a successful Taekwondo competitor.
All that had to be put on hold whilst he endured a lengthy period of chemotherapy. During that time, he never stopped battling and trying to help others in a similar situation. He took everything in his stride, including the hair loss, and during that time, Somerset Cricket Club rallied around the family to offer support.
The Club promised Jayden's parents that once he was better, we would arrange a special afternoon for him. That moment came late last month.
Unbeknownst to Jayden, who is now 12, the majority of the First XI squad were waiting for him when he arrived at the CACG.
Before we got started, we asked Jayden's parents, Boyd and Irena, how Jayden was getting on. "He remains in remission," they said. "He has a scan every four months now, or more often if needed. We can say he is in complete remission five years post-treatment."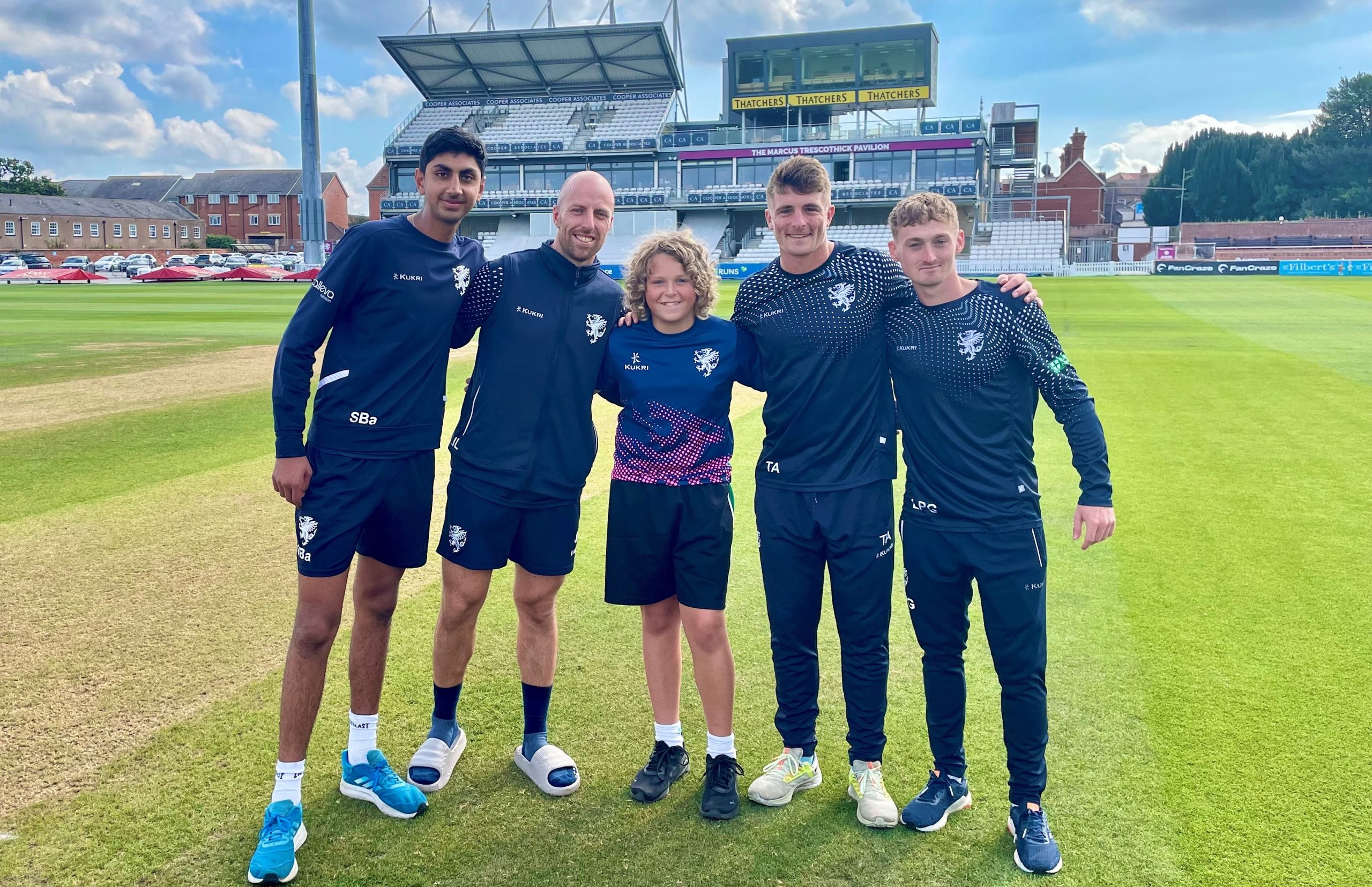 With no idea of what was about to happen, Jayden arrived at the Club where was met by Tom Abell, Jack Brooks, Tom Kohler-Cadmore, Jason Kerr, Jack Leach, Alfie Ogborne, Lewis Goldsworthy, Tom Lammonby, Ned Leonard, Shoaib Bashir, Tom Banton and Shane Burger. He was then put through his paces in a net session on the hallowed turf!
Whilst Jayden was learning the tricks of the trade from his heroes, Irena said: "He's loving it. What an amazing experience for him! It shows Somerset Cricket's true colours. They are one big family, supporting youngsters in what they love doing. Giving their time to spend with Jayden is invaluable."
After the session, Boyd said: "The players were amazing. TKC gave batting advice and Jack Brooks gave advice as he was bowling at Tom Abell. All the guys were cheering his every shot and it's something that Jayden will never forget."
What did Jayden make of the day?
"It was a total surprise and an amazing experience," he said. "Knowing that they are giving up their time just to spend it with me is amazing. They are a fantastic group of guys to hang out with and play cricket with. It was an unforgettable, once in a lifetime opportunity and I want to say 'thank you' for that!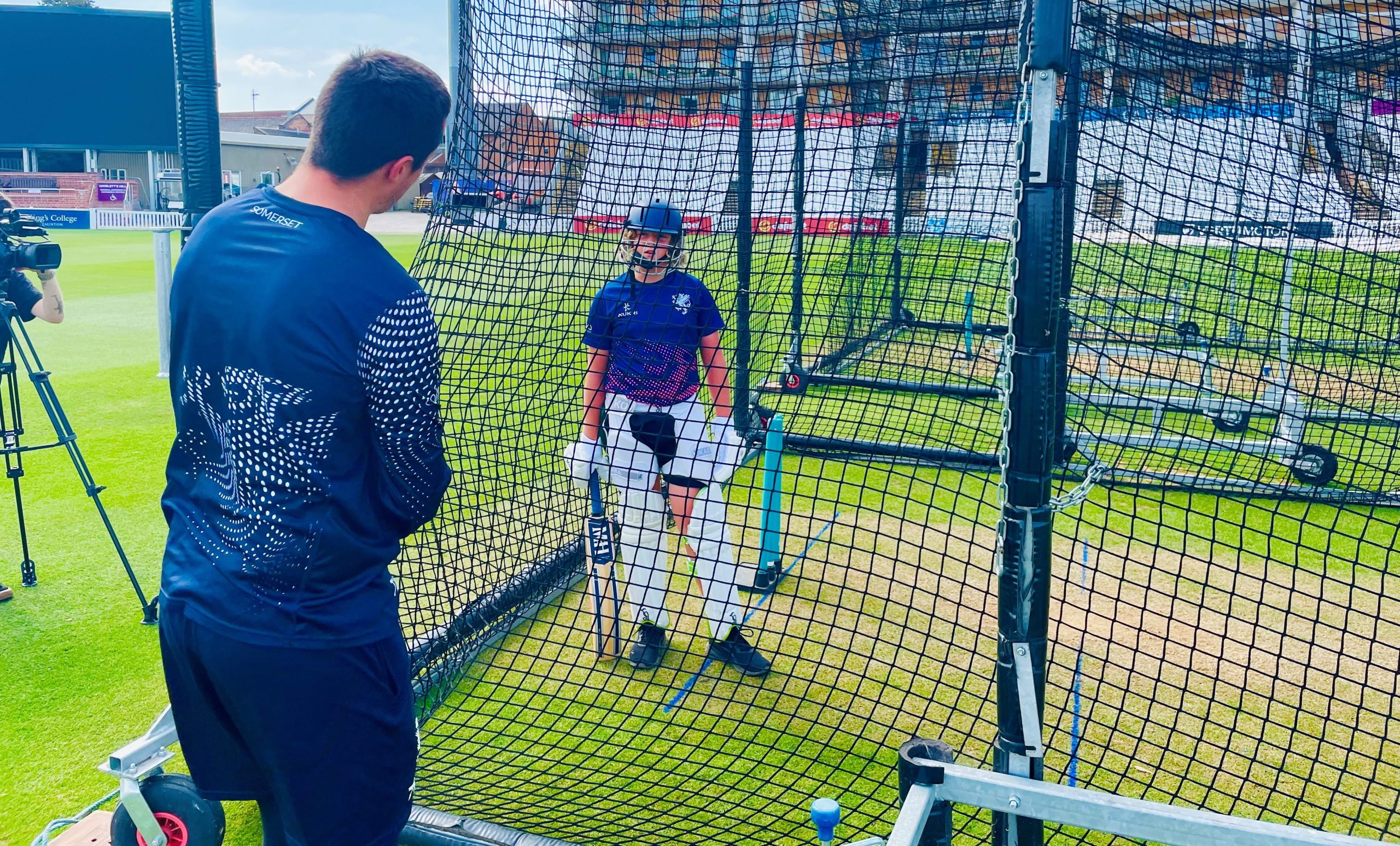 "I had TKC giving me tips about waiting for the ball under my eyeline. After the net we went on to big six hitting into the stands and Tom Abell was next to me helping me with timing the ball. Then I had Jack Brooks next to me adjusting my run up to make me run straighter. He also gave me tips on my action and my front foot. Overall, it was an amazing experience."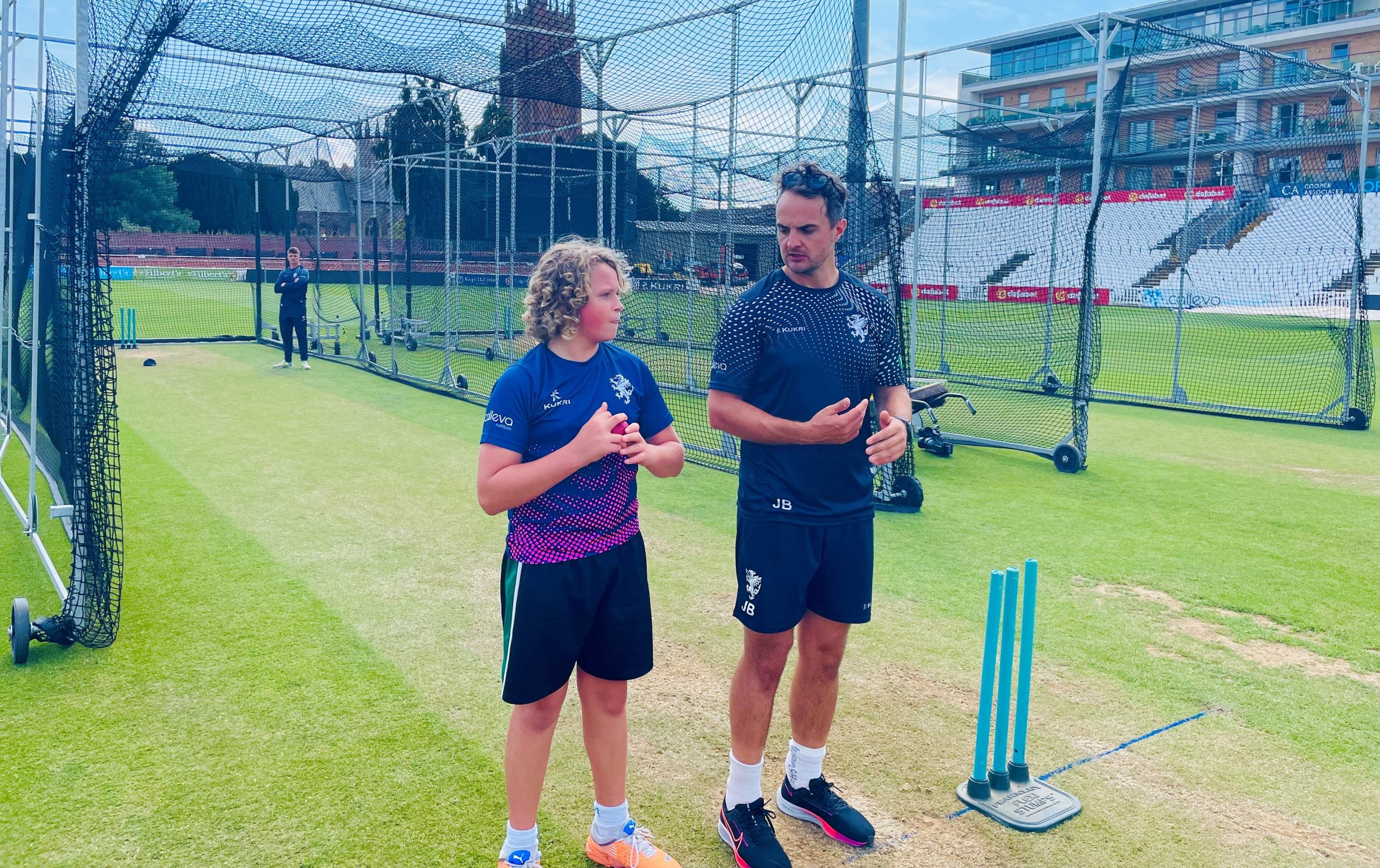 Jayden's parents outlined what's next for him. "He has been selected for the Somerset Under 13 Pathway," Irena explained. "He still loves his other sports too. Hopefully, he will grade for his black belt in Taekwondo in December. He continues to play football too and will continue to work hard and try to improve in anything he does.
"Jayden is looking forward to playing for Taunton Deane next season and hoping to continue the success they had this summer, where they won the TDYCL league and were unbeaten all season. He's very happy to play the game he loves with his friends and is grateful for all the opportunities presented to him. He's also hoping to play a few games for North Curry. He played two games for their Second XI this year and took two wickets!"