Preparations are well underway for the start of the Women's season.
We caught up with Kieran Peters, SCCC Pathway Coach and Women & Girls Lead, to look ahead to the new campaign.
"What's really exciting is that we're not going to have a season that ends in May," he said. "To expand the season and play 50-over cricket is great because this is a format that not all the players will have experience of playing. It provides an exciting opportunity for the girls to get more cricket, which is also more representative of what they will be playing if they progress through the Pathway and represent Western Storm at academy and senior level. It can only be of benefit to those who are close to being involved with Storm. It also means that more players will be playing additional fixtures of a higher standard of cricket throughout the summer."
How important is it that the Women's county season replicates the regional season?
"I think it's really important that there's synergy between the county game and the regional game. The purpose of our Pathway is to create a journey that allows people to transition into the Western Storm programme. Therefore, the more that we can be aligned with what they're doing, the better. It will be massively beneficial for our players to be getting more exposure to playing 50-over cricket in a competitive environment."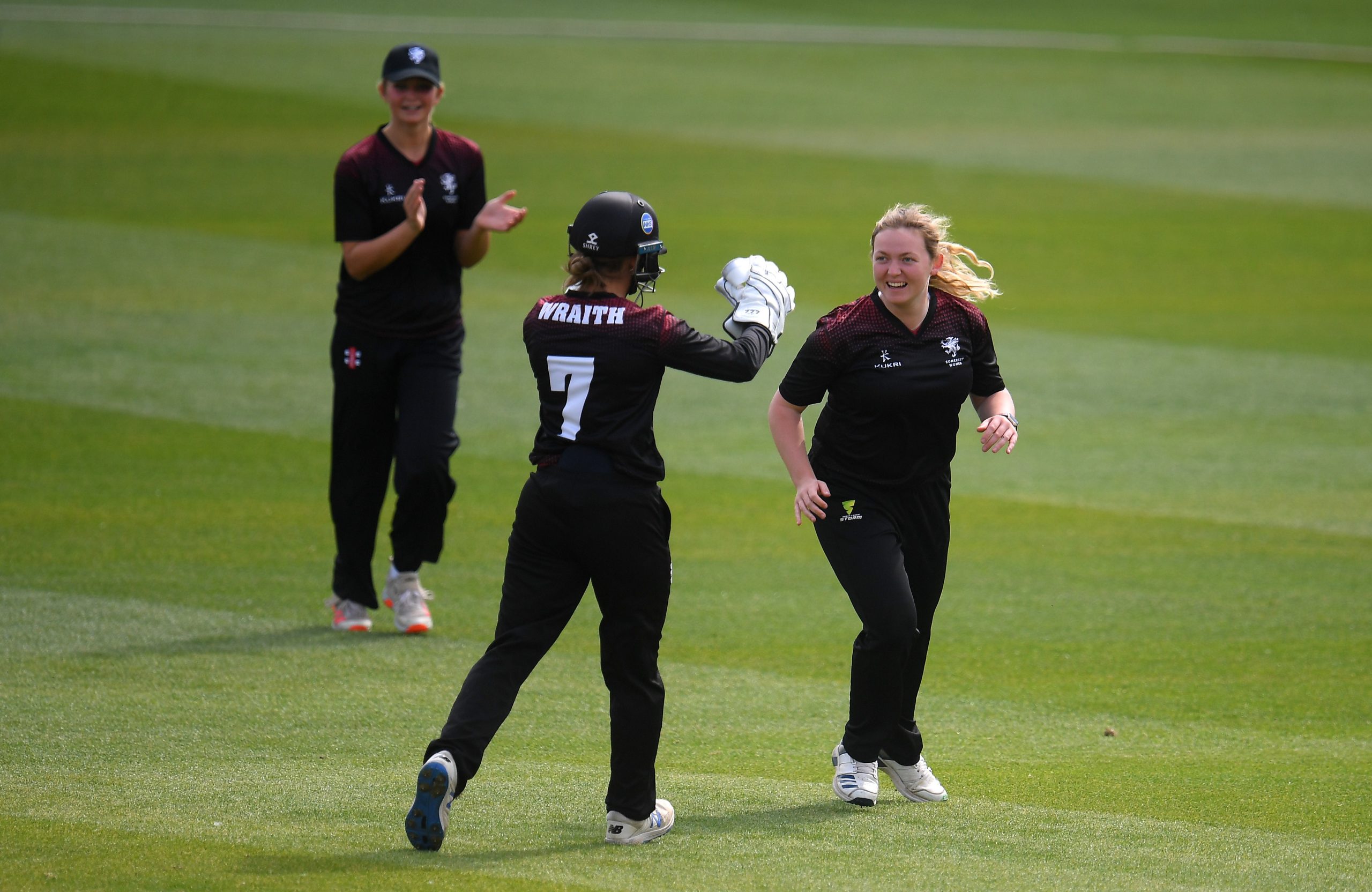 It was announced recently that Emily Edgcombe would take over the Somerset captaincy from Sophie Luff, who has stepped down from the role to focus on her Western Storm commitments. How will that impact the side?
"Whenever you take someone with Luffy's experience out of a team it will be a tricky role to fill. With the growth of the regional structure, this was something that was going to happen sooner or later. Obviously, it's a shame that we will be losing her for part of the season, but it does create a big opportunity for someone who will be around the squad all year to take us forward and we are really confident Emily is the right person for the job.
What does Kieran hope 2023 will hold for the side?
"To be able to play at the Cooper Associates County Ground under lights if we make the T20 final would be absolutely awesome for everyone involved. That has to be one of our goals. Obviously, we want to win every game we play, but from a development and talent identification perspective we've got some really good opportunities for some of the younger girls to play some leading roles, which is really exciting. We have some players coming through who are going to have to take on more senior roles within the side, and to see them producing match winning performances and contributing to Somerset victories would be a big success."
How supportive have SCCC been?
"During my eight months here, I've seen big support from the Club. From the media team all the way to Gordon Hollins, everyone has been keen to help. To have the T20 final at the Cooper Associates County Ground under lights is massive for us. We would love to play as many games as possible here at Taunton because the girls really look forward to playing here. You can't underestimate how important it is for them to be able to play on this ground. Hopefully, people will come and support us this year and hopefully we can be in the final under lights because that would be an unbelievable experience for everyone involved."