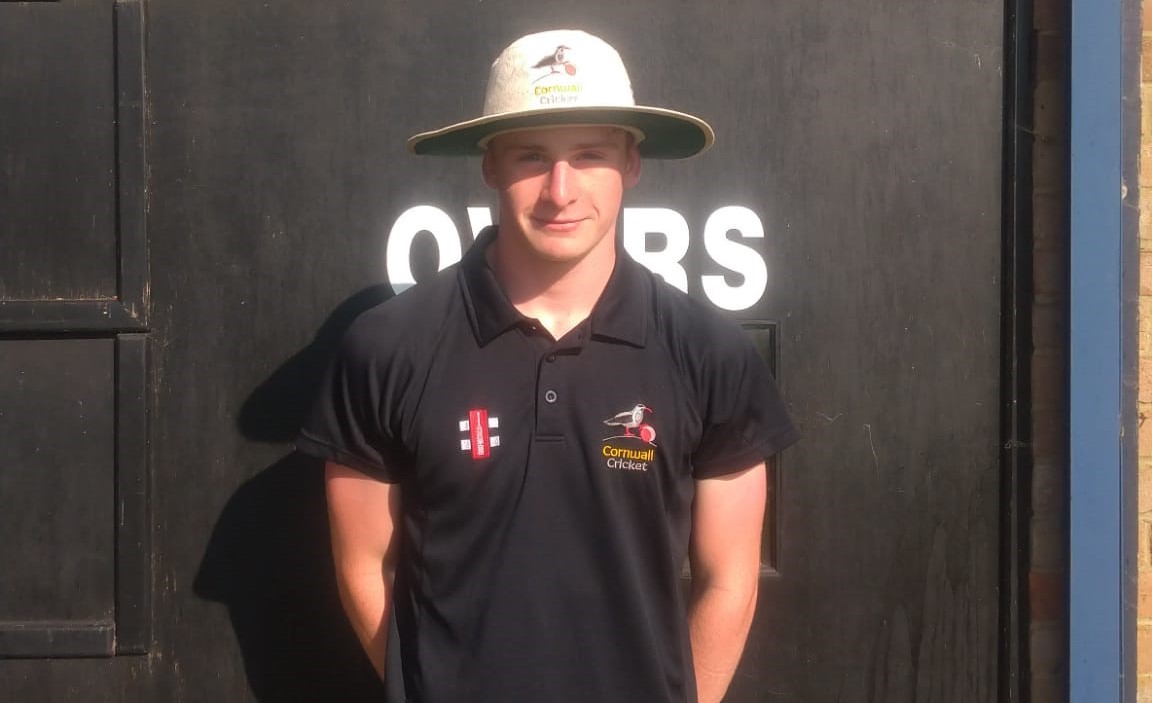 Half term week saw a large number of Somerset Player Pathway matches taking place and there were once again some impressive performances.
The standout performance was an unbeaten century from Toby Stoddard for the Under 14s against Worcestershire.
The Somerset team for this game included several youngsters from Devon and Cornwall including Toby who hails from the Duchy.
In the two-day game Worcestershire Under 14s were dismissed for 194 in 67.5 overs. Mo Kaleem ended with three for 19 from 14 overs, nine of which were maidens. Somerset replied by scoring 101 for three declared in 33 overs, of which Josh Paget hit 28 and Stoddard 38.
In their second innings Worcestershire made 157 for two off 30 overs.
Chasing 251 for victory Somerset reached their target for the loss of three wickets in 57.3 overs. Openers Paget and Stoddard added 73 together before the former was out for 44 after which Noah Tovell came to the wicket and helped to add 93 before departing for 20.
Stoddard remained at the crease to see his side home, adding 65 with Alex Tipper who made 43 and 20 with Jack Blackwell (nine not out), carrying his bat for an unbeaten 116 which came off 148 deliveries and included 17 fours.
The Under 14s also played against Gloucestershire in the ECB County Cup and ran out the winners by 126 runs.
Batting first Somerset posted 279 for five from their 45 overs. Luca Gregory scored 50 off 80 deliveries and Noah Jones made 97 off 77 adding 99 for the third wicket, while Piran Moran made 51 off 31 balls.
In reply the hosts were bowled out for 153 in 31 overs, Luca Gregory ending with four for 17.
Somerset Under 18s played two T20 games at Exmouth against near neighbours Devon and Cornwall.
In the opening game against Devon the hosts were put in and posted 183 for six of which Seb Linnitt, who is on the Somerset Academy but hails from Devon, made 56 off 37 balls with six fours and one six. In reply Somerset were all out for 120 in 17.1 overs, Thomas Rew top scoring with 36.
After winning the toss in the second game against Cornwall and batting first, Somerset posted 147 for seven. Thomas Rew made 61 off 42 balls, James Matravers made 34 and Kian Roberts 20. Cornwall replied with 148 for four from 17.
Later in the week the Under 18s traveled to Edgbaston to play two T20 matches against Warwickshire in the ECB competition.
In the first match the hosts were bowled out for 160, with both Aman Rao and Fin Hill taking three wickets. In reply Somerset made 147 for nine, Hill making 49 while Roa remained unbeaten on 26.
In the second match Somerset chose to bat and reached 146 for seven. Thomas Rew scored 21, whilst Rao made 34 which included adding 52 for the seventh wicket with Jay Terry who remained unbeaten on 33.
Warwickshire replied with 147 for three in 16 overs.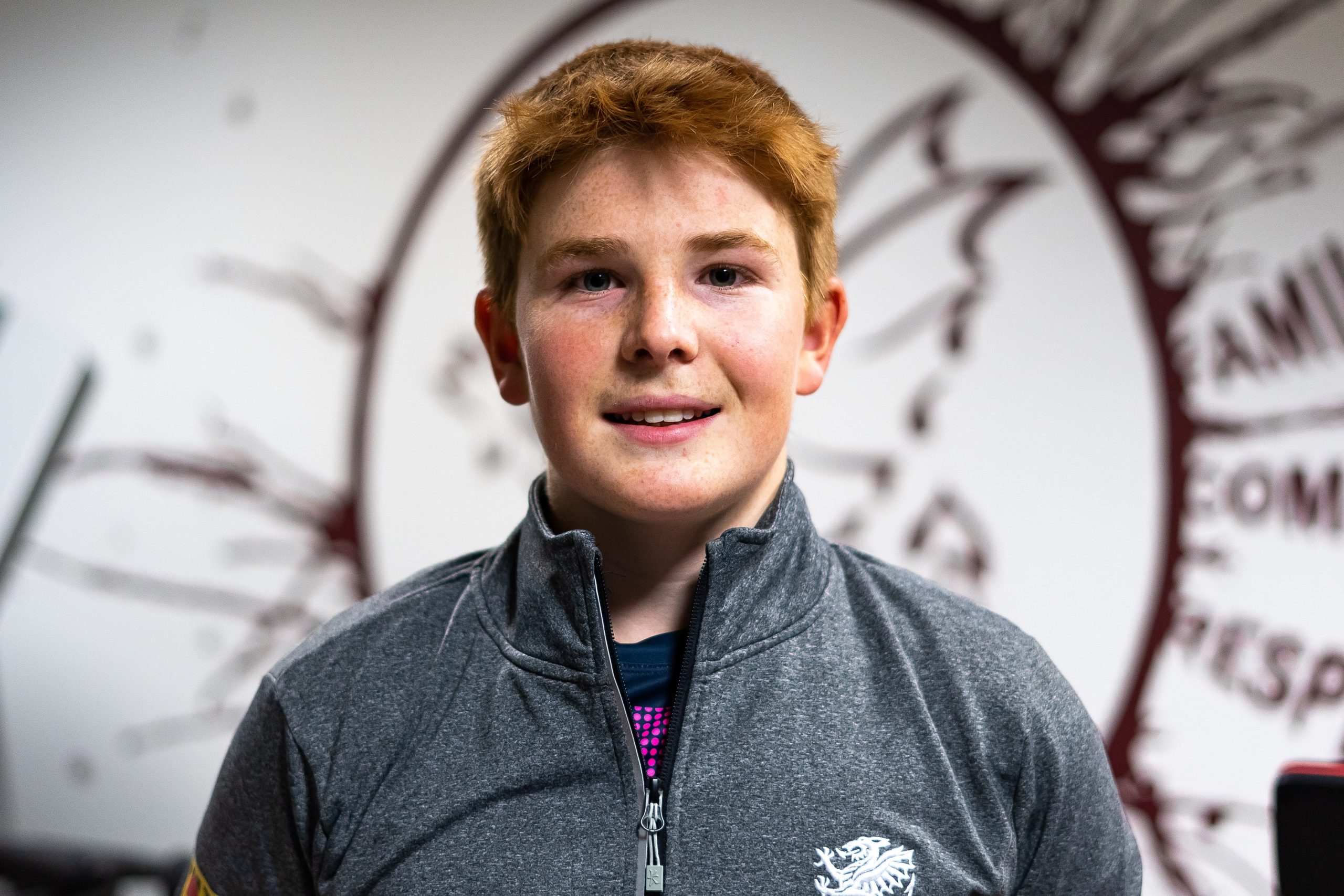 Somerset Under 15s played a two-day match against their Hampshire counterparts who posted 351 for six. Leg spinner Jago Barclay claimed three for 68 from his 16.2 overs. In reply Somerset made 151 for seven declared, Oscar Coleman hitting 32 and wicket-keeper Ben Church making an unbeaten 41.
In their second innings Hampshire were bowled out for 174 in 27.1 overs. There were three wickets each for Jai Kumar, Marcus Haig and Jago Barclay. Chasing 374 to win, Somerset were all out for 175 in 41.3 overs, Oscar Coleman scored 59 and Jago Barclay made 40, the pair adding 83 for the fourth wicket.
On June 4th Somerset Under 12s hosted Hampshire at Taunton Vale where they played four T20 matches.
In the first match after being put in, Hampshire posted 146 for four. In reply the hosts reached 120 for eight of which Harry Gillam made an unbeaten 31.
In the second match Hampshire were again asked to bat and scored 105 for three, Will Sharp claiming two for 13. Somerset were all out for 103, Theo Jones top scoring with 51 off 47 balls with 10 fours.
Third time round Somerset won the toss and made 98 for eight batting first. Hampshire replied by scoring 105 for five in 17.4 overs, William Sharp taking three for 13.
In the fourth match Somerset posted 160 for two, Alby Jackman making 38 retired, Harry Gillam 50 before retiring and Joel Gardiner 41. Hampshire reached 161 for four in 19.4 overs in reply.
Somerset Girls Under 15s played against Cornwall in a T20 match and after opting to bat first scored 145 for two. Laila Moledina made 62 off 54 balls and Verity Clark 33 off 20. In reply Cornwall were bowled out for 59 in 13.1 overs, Freyja Malin claiming three for 11.
Somerset Girls Under 13s played against their Cricket Wales counterparts in two different matches both of which were at The Green the home of Wembdon CC.
In the T20 match Wales were restricted to 110 for five from their 20 overs. Alicia Pyle was the pick of the bowlers with two for 12.  Somerset reached 114 for two in 15.4 overs with Charlotte Webber scoring 43 off 41 balls and Lily Blackwell 41 off 35. Their second wicket partnership was worth 63.
In the 35-over match the following day Wales posted 263 for five, Grace Findlay taking two for 35. Somerset were bowled out for 116 in 20.4 overs, opener Emma Chapman making 21 and lower in the order Grace Findlay scored 20.