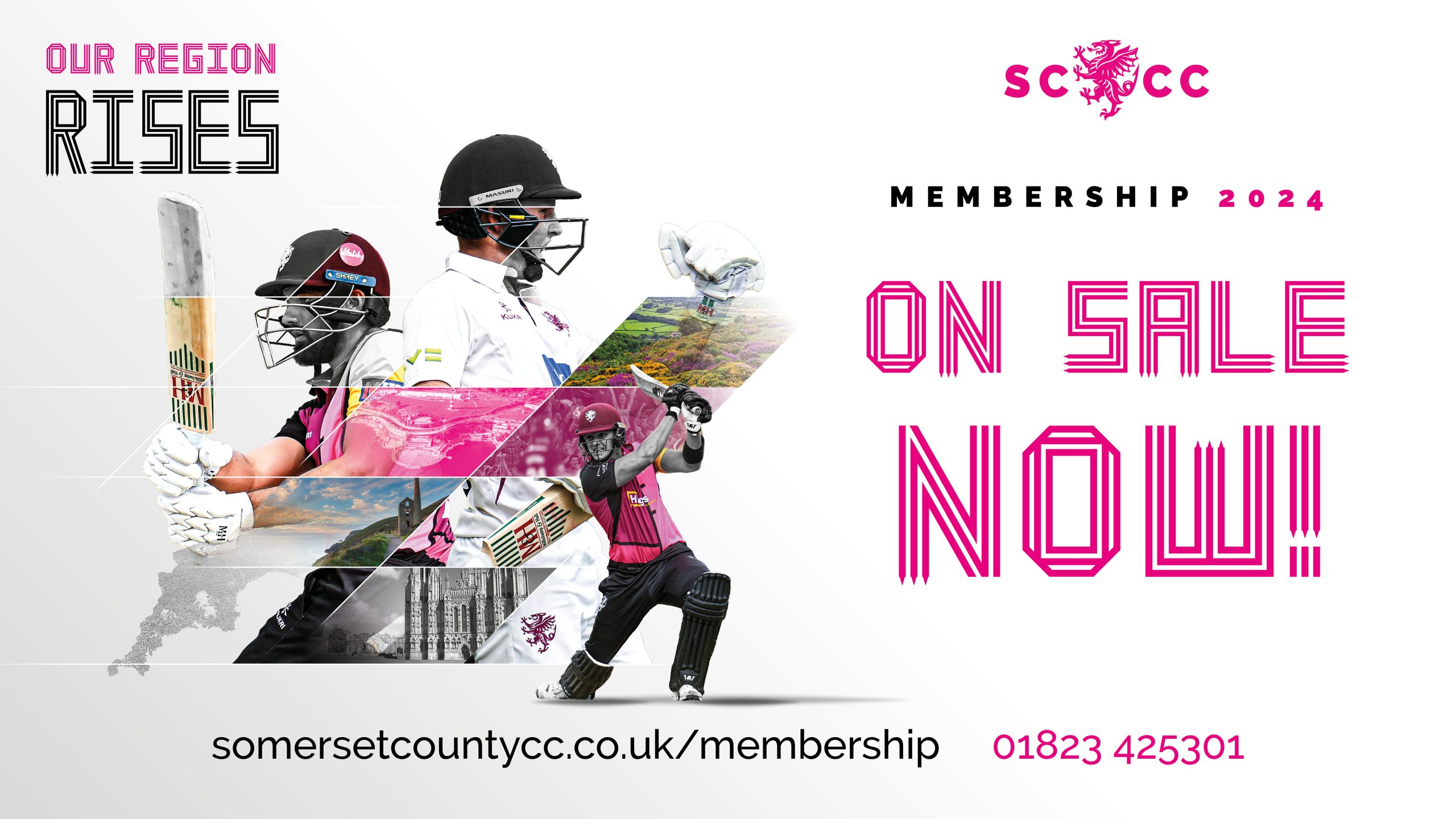 Somerset Nation: Exclusive Online Content for just £32
Cricket is a global game and Somerset's reach spreads worldwide.
With technology making the world smaller, our Somerset Nation Membership means that you can play your part anywhere on the globe.
Stay connected with everything that is happening at SCCC wherever you may be.
For just £32 you will receive:
Welcome letter from Club Captain, Tom Abell
Access to priority ticket windows
Access to exclusive online content
10% online shop discount
a special SCCC gift
signed team photo
Become a part of the Somerset Nation!
OUR REGION RISES 
ONE REGION UNITED AND GALVANISED BY SUCCESS
ONE REGION BUILT UPON THE FOUNDATION OF ITS GLORIOUS HISTORY
ONE CLUB AS THE FOCAL POINT FOR SIX MILLION VOICES
JOIN US AS OUR REGION RISES FOR THE 2024 CAMPAIGN!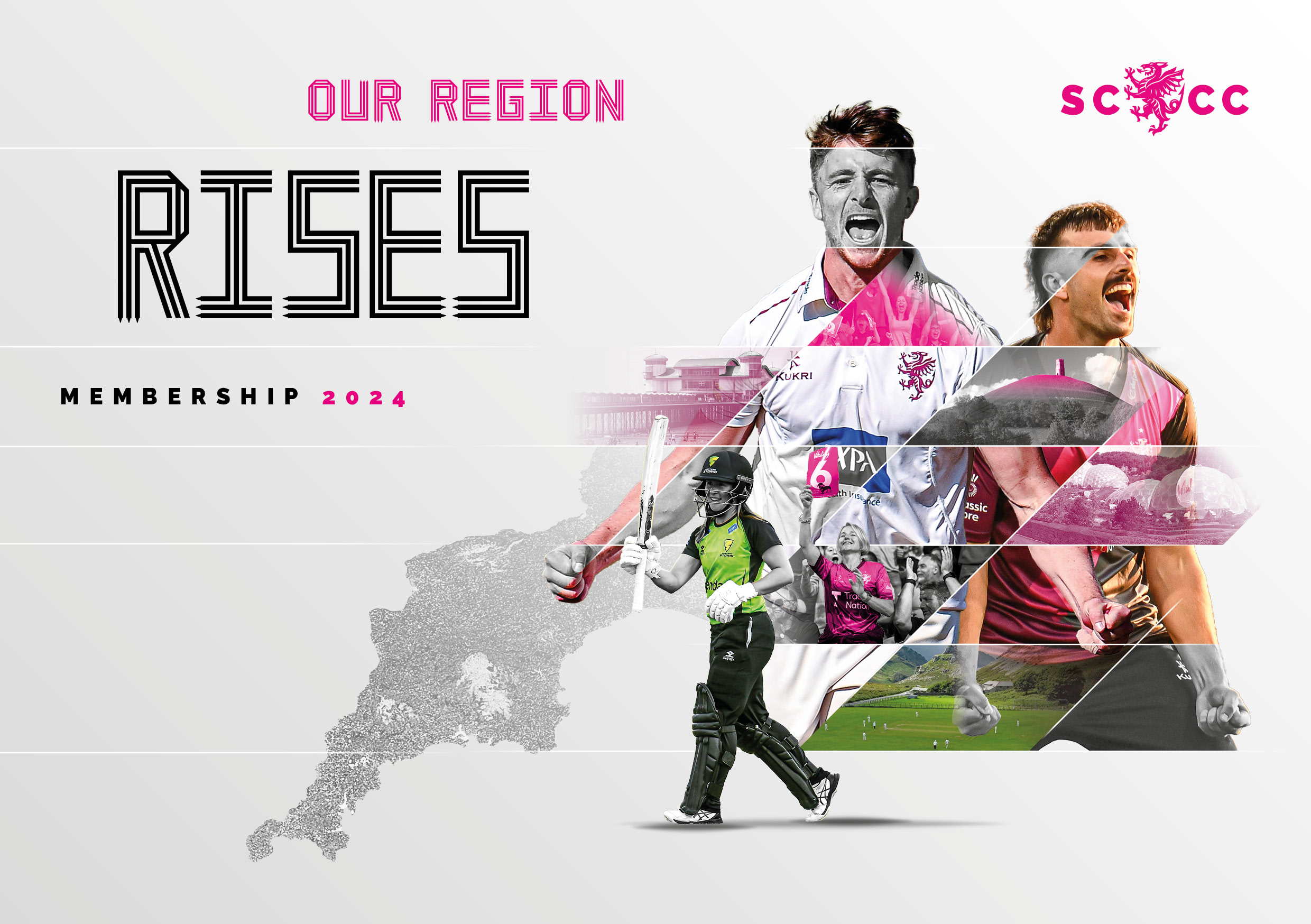 Existing Members, in order to purchase at the special early-bird renewal price, simply head to your online account and click "Advantages". If T20 cricket is included in your 2023 Membership, the allocated seat has been held in this section of the website (Until seat renewal deadline of December 4th).