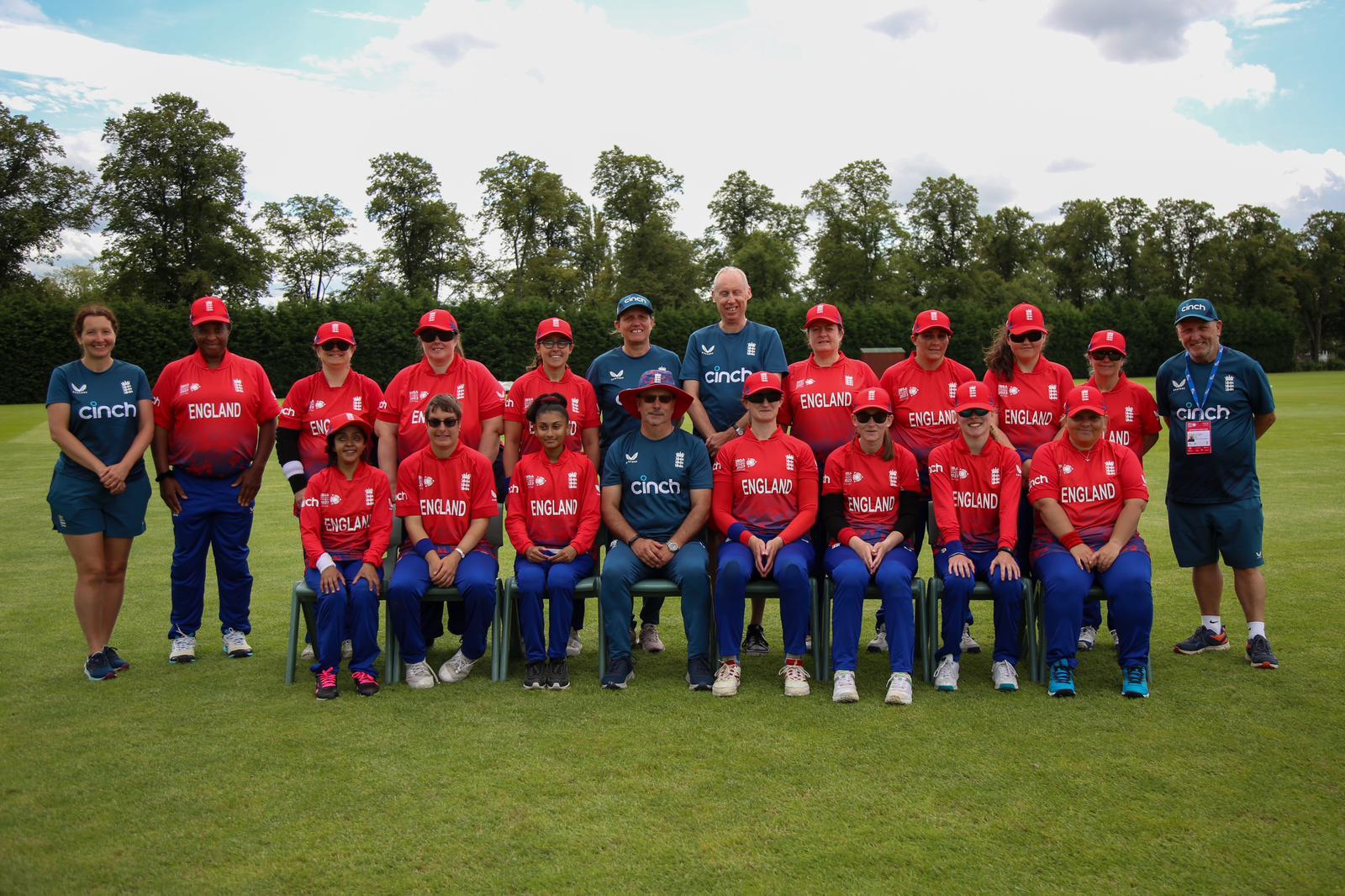 Somerset have two England Captains
The England Men's & Women's VI Cricket teams have recently taken part in the 2023 IBSA World Blind Games and both sides are captained by Somerset Visually Impaired CC players, Ed Hossell and Kathryn Jelfs-White.
The IBSA World Blind Games took place in the UK for the first time and it's also the first time that cricket has been included in the programme. The Games as a whole ran from 18th to 27th August and took place in Birmingham. Around 1900 athletes from 67 countries competed in this edition of the biggest international multi-sport competition for visually impaired people.
The Men's tournament is the biggest international VI cricket competition ever held in this country, whilst the Women's event is the first ever international Women's VI cricket competition featuring more than two teams.
Somerset Cricket Foundation spoke with Kathryn after the event and she shared her experiences.
"What an honour it was to captain England VI Women on the world stage for the first time," she said. "We used the same top notch facilities on the University campus as used in the previous year's Commonwealth Games and played our games at King Edward's School and the Tally Ho Club.
"In a three-team round-robin group stage we played Australia and India twice, with the top two teams going on to the final at Edgbaston where both the men's and women's events were held.
"We sadly seemed to suffer from first game nerves as Australia held us to 128 and rattled off the score with a few overs to spare. Our second game was a chastening experience against a very young, fit and talented Indian side who scored too heavily for us. We at least managed to bat out our overs and were learning something from each game.
"We needed to fight back quickly and we did, managing to defeat the Australians in our second meeting. A great bowling performance and amazing efforts in the field lead to a 12 run win.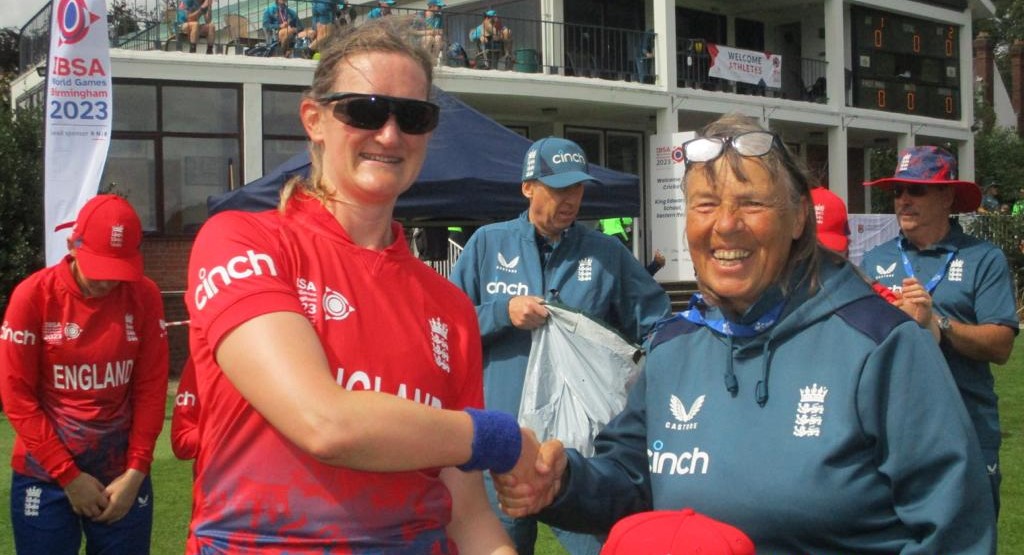 "Sadly, we couldn't quite do enough against India as again they won the toss and elected to bat first, effectively making it impossible for us to get the run rate needed to qualify for the final. We gave it our all and restricted their total significantly from the first match and took many more wickets as our ruthless fielding came into play again.
"It was a privilege naturally tinged with a little disappointment that we were spectators at the final but we were still proud of our accomplishments and pleased to be a part of a medal ceremony at an international event.
"It was a wonderful occasion to be a part of and made even more special by having Somerset represented by two players on each England team and on the women's coaching staff too. We really hope we can build on this foundation and look forward to the future."
You can find out more about the Somerset Visually Impaired Cricket Club below: