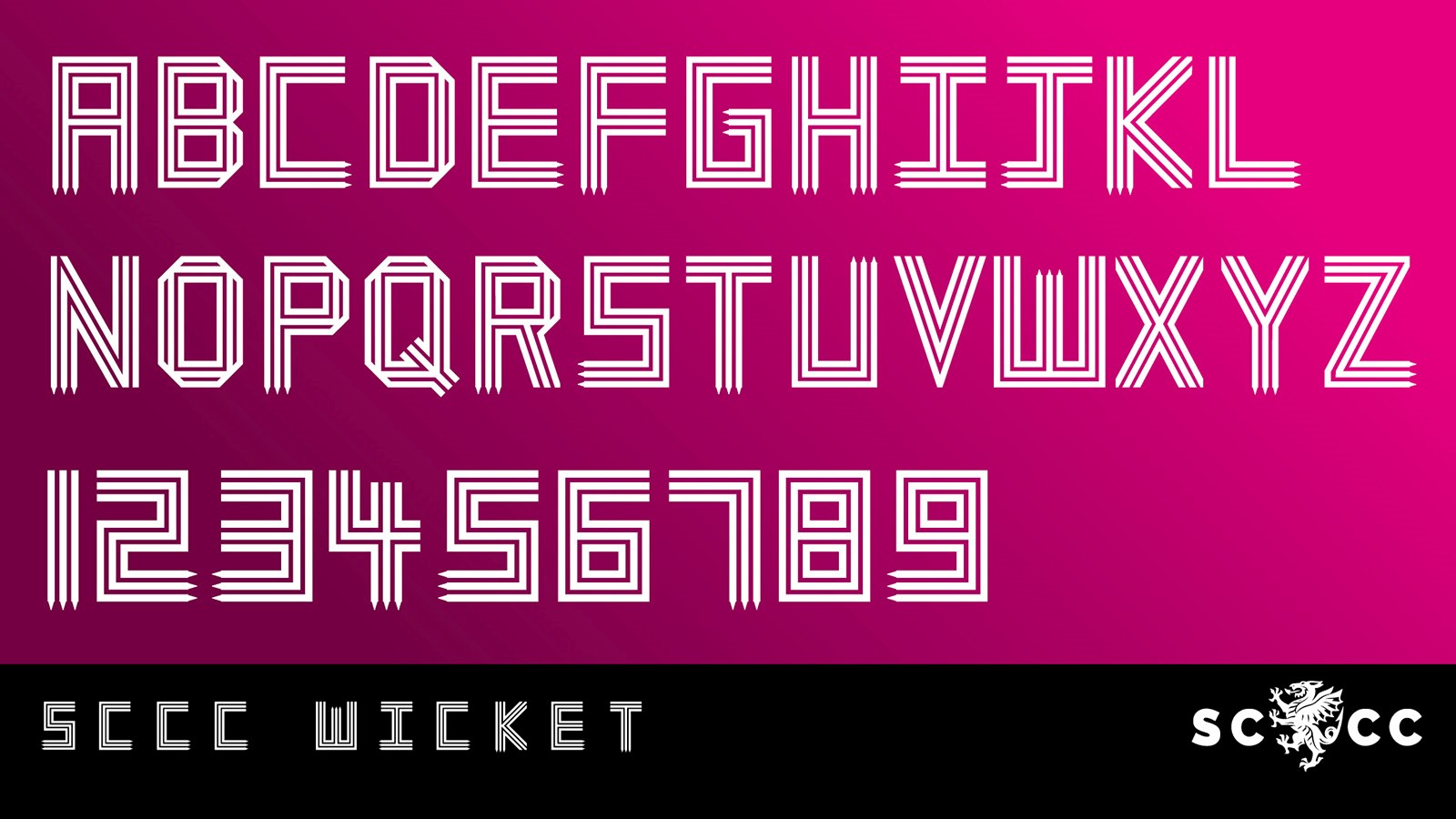 Somerset County Cricket Club have today launched a brand new, unique typeface.
The special cricket themed font forms the latest element of our dynamic brand progression.
Created by the Club's in-house design team, the letters in the new "SCCC Wicket" typeface are based around cricket stumps and will feature heavily across all of our marketing and digital collateral.
We are inviting Somerset supporters to install our new font for free!