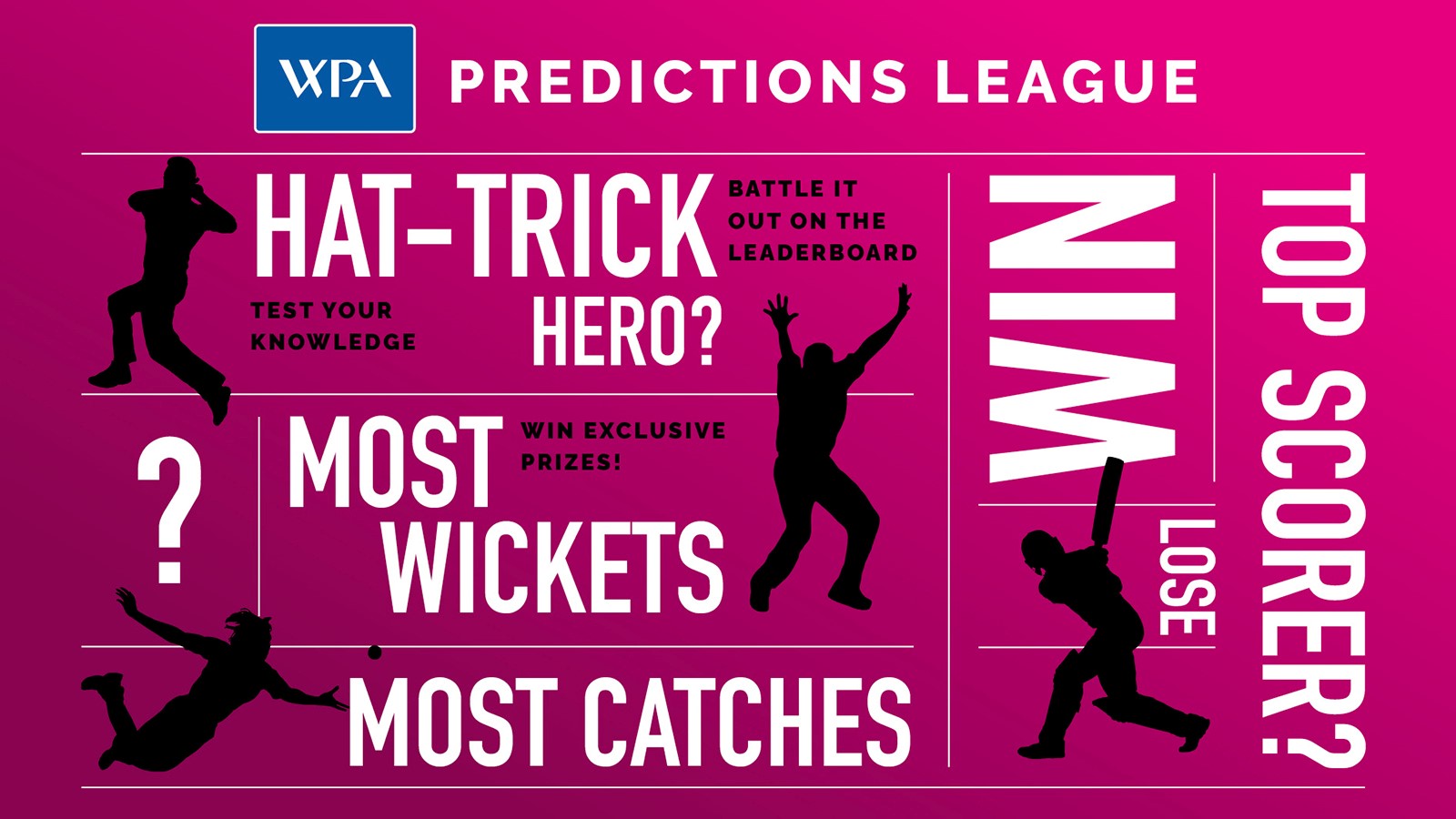 So, you think you know your cricket do you?
Here's your chance to prove it!
We are launching today the new-look 2023 WPA Predictions League!
Powered by WPA Health Insurance, the new game allows you to score points on every Somerset matchday.
Collect points throughout the year for correct predictions and make your way up the leaderboard to prove that you are the font of all cricketing knowledge!
The top Scorers for each competition will receive a prize.
Watch. Predict. Win!
To help you get to grips with the new game, this week's scores will just be for fun. The real point scoring will begin next week.
Good luck!