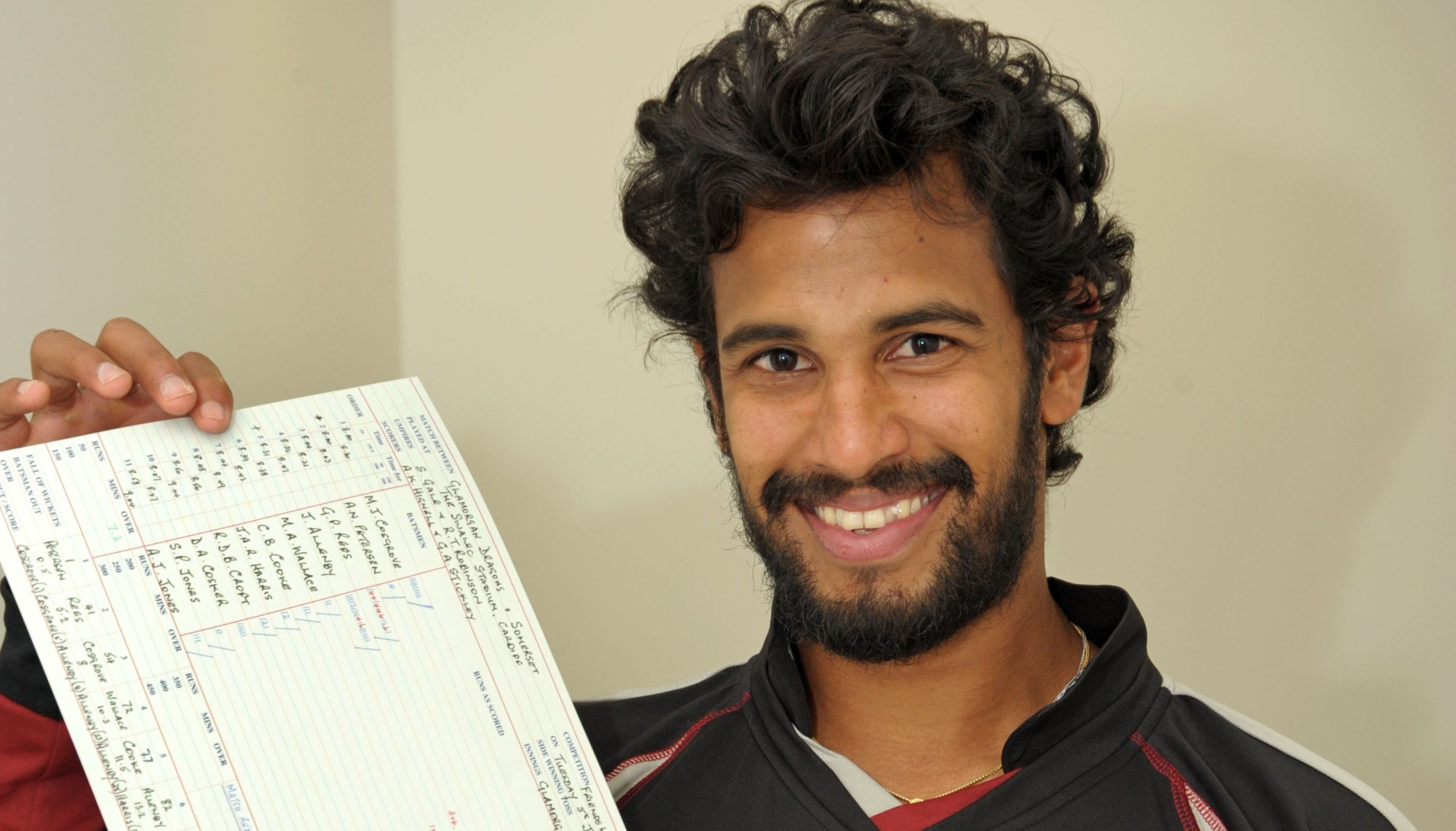 PCA Inclusion Champions enhance EDI knowledge
The PCA Inclusion Champions, which includes former Somerset all rounder Arul Suppiah, gathered at Edgbaston to reflect, listen and learn new skills after delivering sessions to every professional squad in England and Wales.
The Inclusion Champions received an upskilling educational day organised by PCA Director of EDI Donna Fraser OBE and delivered by presenting expert Rob Geraghty and Khembe Clarke from AKD Solutions, who deliver stimulating, challenging and fun learning experiences through an EDI lens. It provided an opportunity to share experiences about how sessions have been delivered so far, to learn off each other and develop.
The aim of the day was to build on their existing expertise and knowledge of a number of EDI topics as well as enhancing their presenting and conversational skills.
The 'Learn Before Wicket' (LBW) equality, diversity and inclusion educational programme, led by Fraser, has been designed to empower members with the necessary skills and knowledge to embrace diversity, exercise inclusivity and to promote equity and equality within their cricket environment.
The LBW programme was launched in January this year and so far, 34 sessions have been delivered with more scheduled for the latter part of 2023 and early 2024. The workshops have arisen to promote continual learnings and to build on the progression driven by the PCA EDI Working Group that was established in July 2020.
The following February, an anti-racism programme was launched with EW Group, beginning the process of eliminating racial discrimination from the professional game. This was followed by delivery of Inclusive Language sessions to county academies by the PCA, beginning in November 2021.
With a member-first outlook, the players in the professional squads decide what topic included within the programme they would like to receive a workshop on. The topics include: Inclusive Language, Unconscious Bias, Intersectionality, Allyship, Faith & Religion, Disability Inclusion, LGBTQ+ Inclusion and Anti-Discrimination.
Players and staff have engaged enthusiastically with the sessions showing a willingness to learn, with a genuine curiosity and desire to be more understanding and aware of behaviours.
The LBW programme arose based on feedback from previous player surveys, Personal Development Manager conversations with players and the expertise of Fraser. From the player survey conducted with players from the 2022 season, 64% believed that their cricket environment was more inclusive than 12 months previous.
The Inclusion Champions are to create their own workshop based around the Equally Yours EDI board game. The aim of this initiative is to enable fun and meaningful conversations around the subject whilst bringing out the natural competitive edge of members.
PCA Inclusion Champion and former Somerset player, Arul Suppiah, said: "The PCA is very close to my heart, they've helped me over the years and when this opportunity came up to become an Inclusion Champion it was something that I wanted to do so I could give a little back because I'm in a place now where I just want to help and to educate.
"EDI is such as important topic at the moment and the LBW programme is helping to educate the players. It's a great programme, it's not just about cricket it's about life skills.
"We know from the survey a few years ago that players want their education to come from former players and athletes, so it's great that all our Inclusion Champions are current or former players.
"I've just graduated from the EDI Champions Programme which I'm very pleased with, it involved sessions with people all around the world, it was a six month programme and I'll be looking to make the most of what I learnt and bringing it back into the LBW series."