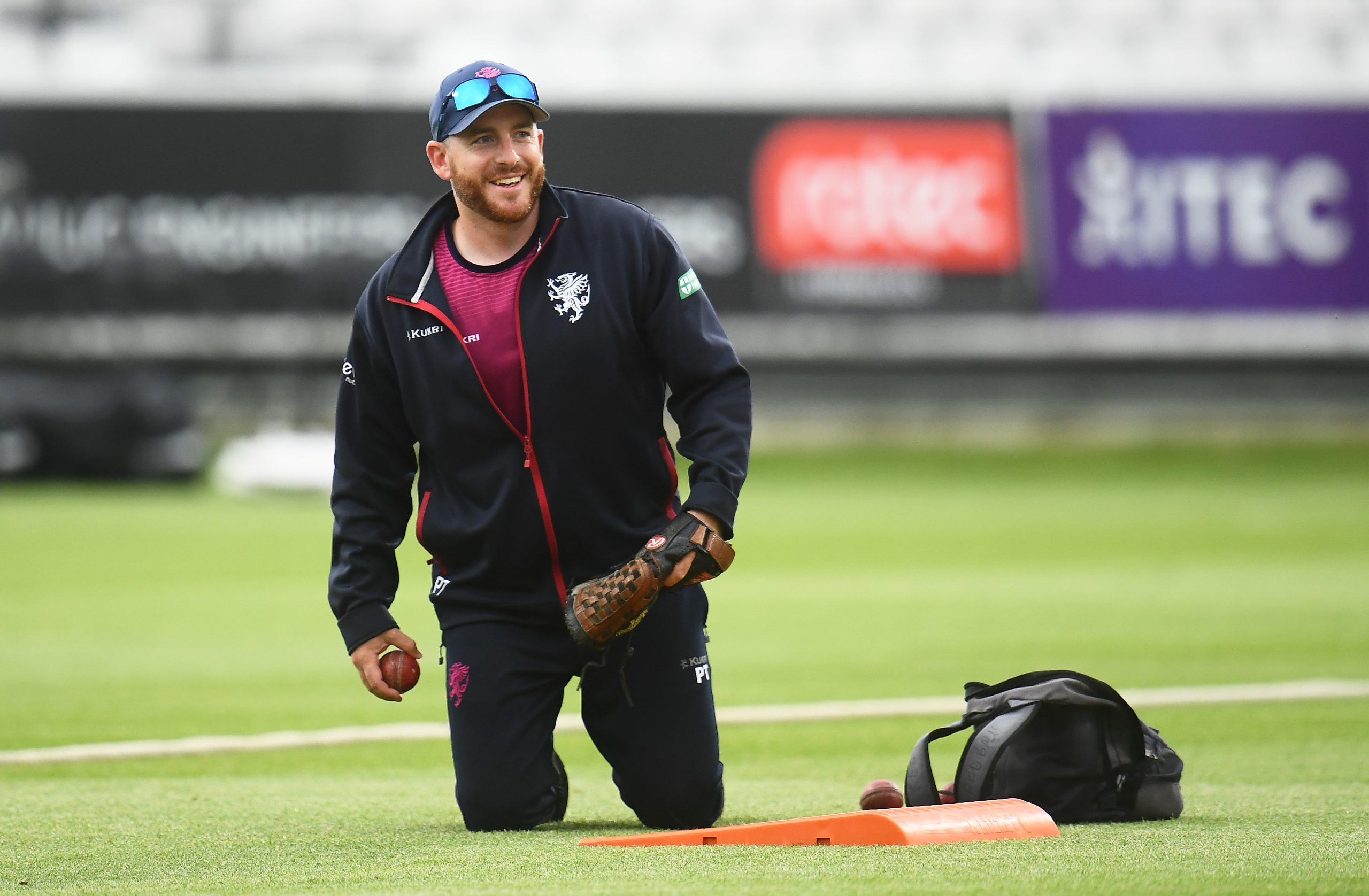 Somerset Fielding & Assistant Coach, Paul Tweddle is jetting off to Sri Lanka to spend time working with the England Lions touring party.
The 34-year-old is held in extremely high regard at Somerset and within the game as a whole, but how did his cricketing journey begin?
His talent as a cricketer was picked up early by one of the coaches at Bridport Cricket Club, and at the age of 16 he moved to Richard Huish College in Taunton and became part of the Centre of Excellence, based at the Cooper Associates County Ground.
The Dorset youngster was a wicketkeeper and had aspirations to become a professional, but after a few games for Somerset Second XI he realised that there wasn't too much opportunity with the likes of Jos Buttler and Craig Kieswetter both waiting in the wings.
Paul takes up the story: "I realised then that I wasn't good enough. I then threw myself into coaching and got my ECB Level 3 Certificate at 18 and took a year out to pursue that.
"I'd already coached a bit at Bridport, where my Mum and Dad were both very involved as chairman and secretary for a number of years, so I helped out wherever I could.
"I found that I really enjoyed it and then I coached the 'keepers and I started to get some good feedback. I also went along and shadowed some other coaches in the area.
"I enjoyed the aspect of sharing something and seeing someone get better and thinking that I had a little bit of a part to play in that."
Tweds then decided to take his coaching further and went to Leeds Metropolitan University to study sports coaching, however the course wasn't offering what he wanted so he returned home and took on the job as Dorset Head Coach for the West Dorset Area.
"I was 20 at the time," he explained. "I was offered that post which meant that I ran the whole coaching programme for the district. That was a baptism of fire, and I was responsible for all cricket from Under 11 to Under 15s in West Dorset.
"From there I got an opportunity to go over to Ireland where Mark Garaway helped me to get a full-time post working as the Performance Director of Malahide Cricket Club which was in 2009 and the same time as I started my Level 4 Coaching Award.
"That was another baptism of fire because I was working with adults across the whole club, from the top down. The people at Malahide were amazing and it was a great six-month experience for me.
"After my time in Ireland I came back to Dorset without a job but then I got a phone call from Jason Kerr, who was working with the Somerset Academy at the time. He asked me if I wanted to come and work with the keepers they had. That was in 2012 and was the start of my journey with Somerset.
"Initially my involvement was one or two days a week. Then I did some commercial coaching on the evenings that I wasn't involved with the Academy. For the next two years or so I said yes to anything and everything that came my way. That's what you have to do as a self-employed coach and what you have to do if you want to get a job.
"In 2016 I got my first full-time contract. That was Matt Maynard's first year and I was specifically working with fielders as well as the EPP and the Academy."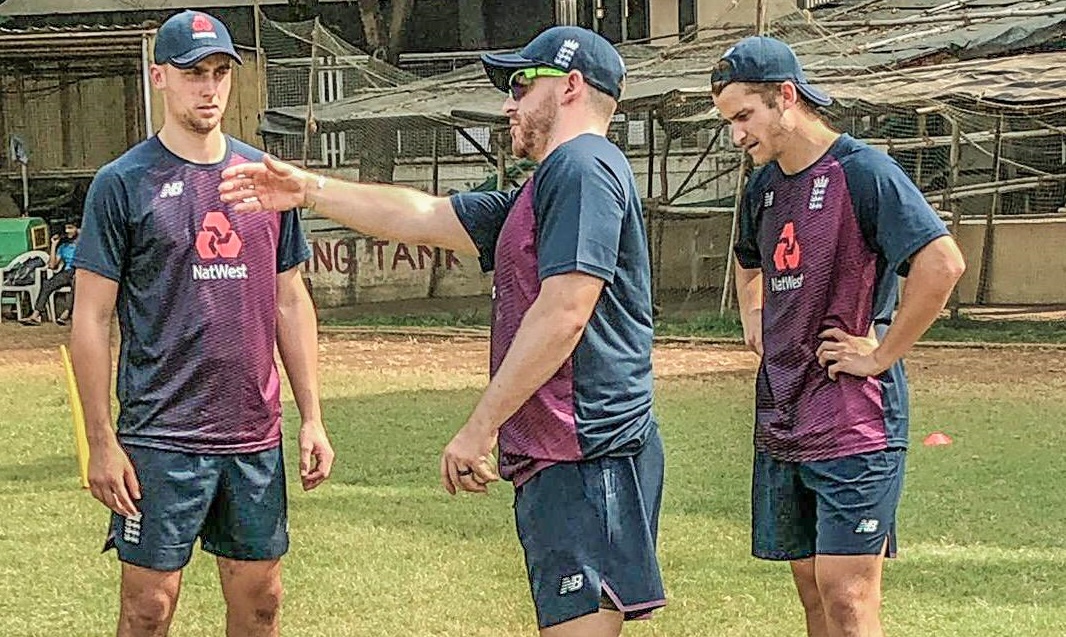 When Andy Hurry took over at the Academy, Tweds was the driving force behind the setting up of The Potential Somerset Player Programme (PSPP)  which enabled Somerset to get some funding and resources to travel to the other South West counties and deliver sessions. Youngsters from Devon and Cornwall were able to come up to Taunton in a group of five or six and have time working with the same coaches who were on the Academy.
"Lewis Goldsworthy was the first to be one of that group and I would travel down to Truro on a Thursday night to do session with him and he would come up on a Sunday with his parents. It was a good way for us to show that we were prepared to drive down to Cornwall and Devon to give them time regularly and have a commitment to them.
"I am now an assistant coach with a specialism in fielding, but the nature of the position here is that I work across all of the skills all of the time. Over the last couple of years, I've led the 50-Over competition when Jason has gone off to work with Welsh Fire.
Given his reputation within the game Paul went out to the West Indies with the England T20 squad last winter. "It was an amazing trip to work with those guys at the top top level and now I have also been involved with the Lions so I'm very proud to get this opportunity.
"Somerset have been super supportive in me getting these chances and releasing me to take them. I'm ambitious and want to push myself and I'm very driven about how far I can go with it.
"Of course I'd love to work with national teams but I'm realistic and know that it won't always happen as fast as my journey has been up to this point.
"I love it here and Somerset CCC has become part of my life. I've been involved on and off since I was 16 and it's somewhere I hold very deeply to my heart. I feel really privileged to be able to be here and I'm still enjoying where we are going as a club and what potentially we are capable of with such a talented young squad."