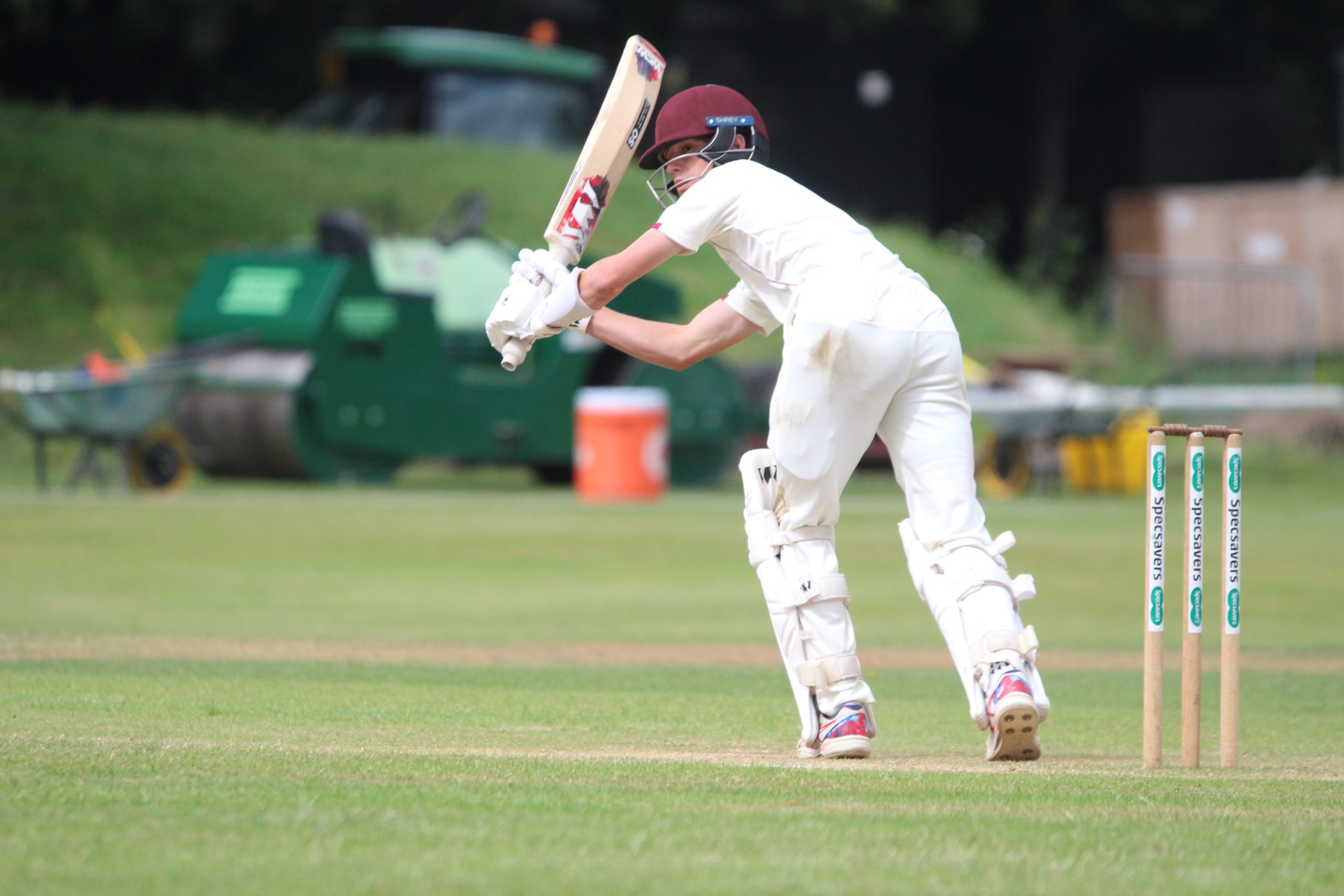 Despite the indifferent weather over the last few days, a number of the Somerset Age Group teams have played matches, and there have been some impressive performances.
The stand out performance in the most recent matches was the 129 from Kian Roberts for Somerset Under 18s, in the second innings of their three- day game against Cricket Wales at Wells Cathedral School.
After being put into bat, the hosts were bowled out for 152 in 41.1 overs, a total that was based on a third wicket partnership of 94 between Roberts, who made 55 off 60 balls, and Logan Dupont who hit 51 off 62.
When the visitors replied they were bowled out for 281 in 74.3 overs, with Lachlan Rice taking three for 57 while Harry Fairchild claimed two for 27.
Batting for a second time, Somerset found themselves 103 for seven when Harry Fairchild joined Roberts and the pair added 129 together before Fairchild was out for 56 off 94 balls.
Roberts remained to see the score onto 241 but was out for 132 which he scored off 205 deliveries.
Requiring 139 for victory Wales reached their target in 29.3 overs to record a six wicket victory.
On Sunday Somerset Under 18s travelled to Wimborne to face their Dorset counterparts in the ECB County Cup.
Batting first, the visitors posted 303 for nine from their 50 overs. Ben Mason made 61 0ff 50 balls, Jay Terry hit 43 off 62, Thomas Rew hit 39 off 41, James Matravers 37 off 42 while Kian Roberts made 33 off 40 balls.
In reply, Dorset were bowled out for 155 in 33.2 overs, Oscar Coleman taking three for 24, giving Somerset victory by 148 runs.
Somerset Girls Under 18s were at home to Gloucestershire at Wells Cathedral School.
Batting first the visitors posted 227 for eight from their 40 overs, with Laila Moledina taking four for 39, while Evie Dixon took two for 32 and Alice Bird two for 37.
In reply Somerset were all out for 148 in 38.1 overs, of which Lilly Hawkins contributed 41.
A few days later, Somerset then hosted Cricket Wales at Taunton Vale where after winning the toss and batting first the hosts made 142 in 33.4 overs. Emma Phillipson made 38 and Annabel Lamb 25, the pair adding 58 for the second wicket together.
Wales in reply reached 145 for three in the 28th over.
Somerset Under 16s  played Gloucestershire in the ECB County Cup where after being asked to bat first the visitors were bowled out for 121 in 27.1 overs. William Gaymer took three for 11, Hayden Richard two for 11 and Dexter Trego two for 22.
Somerset in reply reached 125 for five of which Trego made 27 before Ronnie Frost with 30 and an unbeaten 31 from Jago Barclay saw them home in the 37th over.