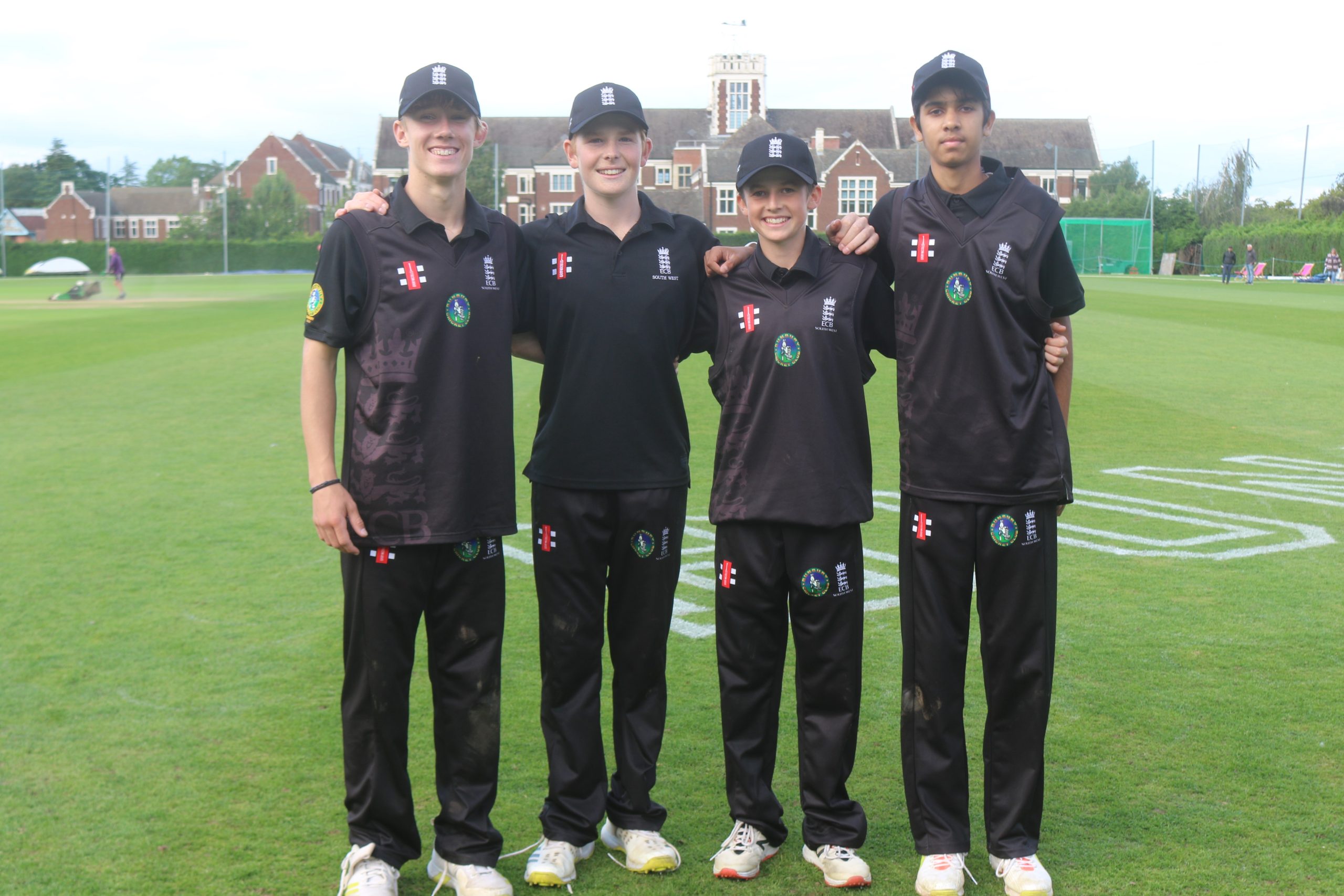 Pathway quartet involved in Bunbury Festival
Four young cricketers from the Somerset Pathway have just returned from representing the South and West at the ECB Bunbury Festival that took place at Loughborough last week.
Oscar Coleman, Bertie Michael, Thomas Rew, and Rishabh Shimpi all made important contributions in the tournament.
In their opening T20 match, the North batted first and were all out for 119 with Coleman claiming two for 24. In reply, the South and West reached 120 for four in 17.3 overs. Rew opened the batting and made 23.
The following day against the Midlands, the South and West were all out for 168 in 40 overs. Rishabh Shimpi hit 61 off 38 deliveries with five fours and two sixes, and Coleman scored 21. Chasing a revised target of 166 from 42 overs, the Midlands reached 169 for nine in 37.4 overs.
Next up was a 50-over contest against the North, who posted 329 for six. In reply, the South and West were all out for 287 in 46.1 overs. Rew made 73 off 67 balls with six fours and two sixes and helped to add 102 for the fourth wicket in 18 overs.
Against London and East in their next match, the South and West posted 292 for nine from their 50 overs, the highlight of which was an opening partnership of 198 in 30.2 overs. Michael made 123 off 156 balls with 13 fours, while Rew hit 88 from 81 deliveries with 10 fours and a six. London and East were all out for 211 in 43.5 overs in reply.
In their final match, which was a T20 against the Midlands, the South and West chose to bat and posted 147 for six. Rishabh Shimpi hit 37 from 31 balls, whilst Coleman made 28 off 30, the pair adding 49 for the fifth wicket together while Rew made 27 from 20 balls. When the Midlands replied they had been limited to 107 for five in 16.4 overs before and unbroken sixth wicket partnership saw them to 153 off the penultimate ball of the innings.