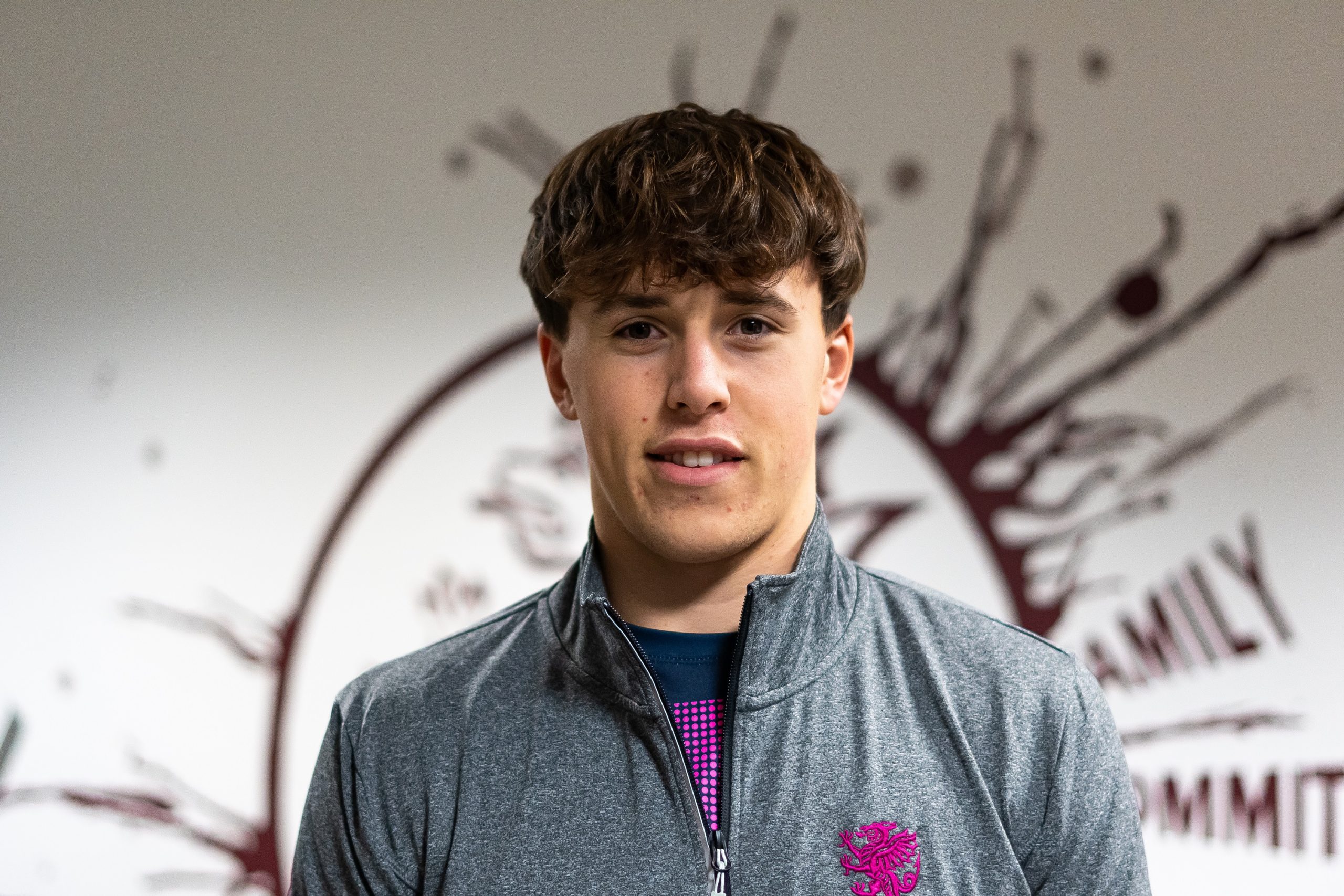 Over the next few weeks, Somerset CCC will be introducing you to the players who have signed for the Club's Academy in 2023.
Today it's the turn of Ollie Heard.
Right-arm fast bowler Ollie joined the Academy after being on the EPP for two years and then the Potential Somerset Player Programme.
He attends Taunton School and plays his club cricket for Taunton St Andrews.
Ollie moved to Taunton when he was seven years old and started on the Somerset Pathway system when he was eight. Since then he has come up through to the Under 18s.
Regarding his cricketing journey so far, Ollie said: "Being part of the Somerset EPP and PSP has helped me so much and has allowed me to improve my game in every facet. I've worked a great deal with Andrew Griffiths and he has helped me to improve my bowling massively and enabled me to get into the position that I am today.
"I got selected for the Super 4s, which was a goal for last season and that was a great experience. Now I'm hoping to get selected for the England Young Lions squad.
"Now that I'm on the Academy, I'm hoping that I will get more contact time here compared to the PSPP plus there will be more time in the gym and more help with my bowling and fielding. That will hopefully raise my levels to enable me to become a professional cricketer. I'm here for two nights a week for gym work, fielding, batting and bowling sessions and then at school I have a few batting sessions as well where I work with Pete Sanderson and Marcus Trescothick."
Ollie's best bowling figures in 2022 were five for 17 playing for his school, while he also had a couple of four wicket hauls playing for Somerset Under 18s.
"I'm a fast bowler and over the next few years I'm hoping to get up to 90 miles per hour. I got clocked at 85 last summer, so hopefully I can keep progressing and get to that target.
"In 2023 I hope to get selected for the Super 4s again, and get more time with the England Young Lions, and from there I hope I can get my name into the England squad that's going to the World Cup in the winter.
"I am talking to Alex Barrow about going to the University of Exeter at the end of next year where I can keep my link with Somerset and progress onto the professional staff. I played a few games for Somerset Second XI in 2022 so hopefully I will get the chance to play more often this coming year.
"My long term goal is to play regularly for England and be successful."