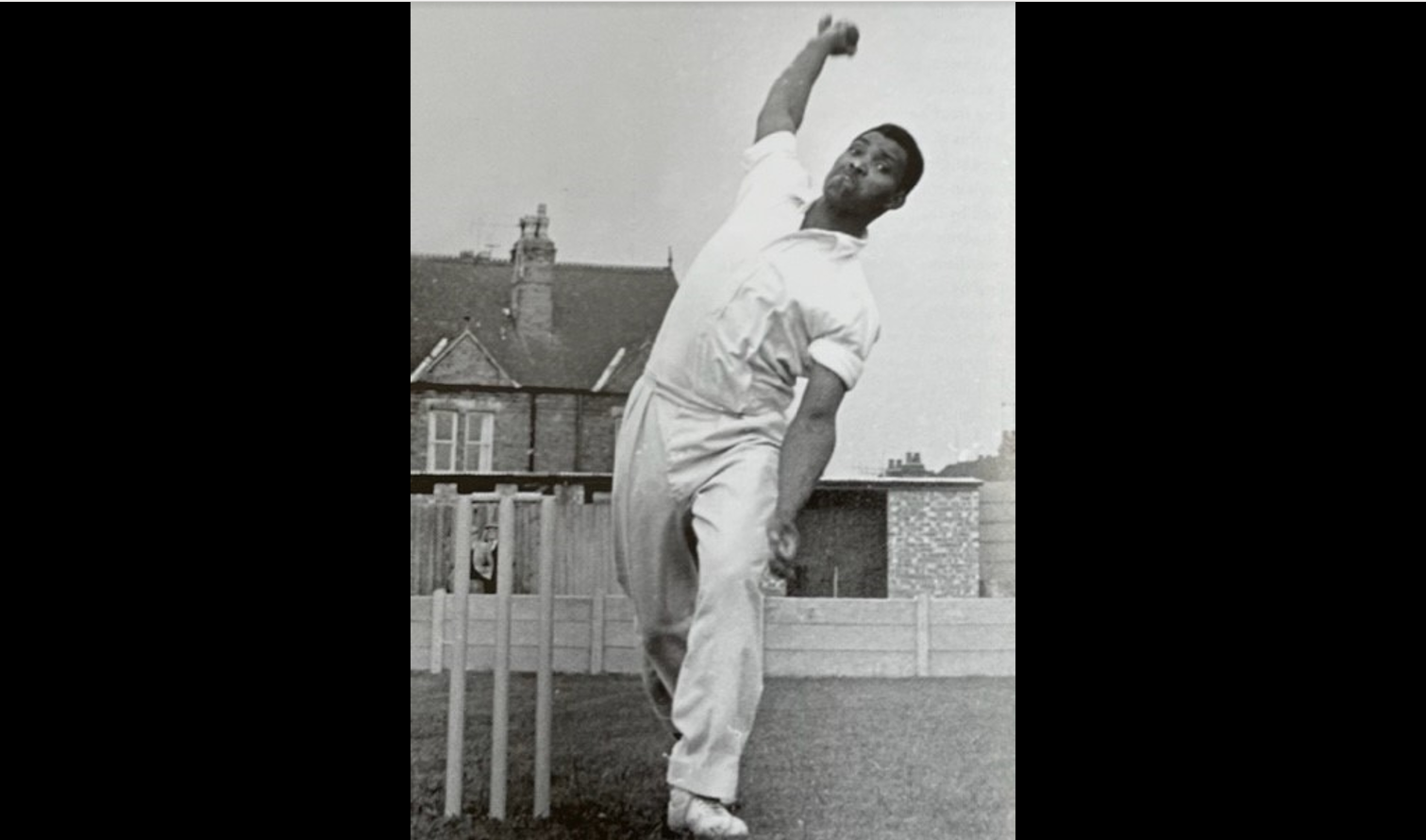 By Richard Walsh
Former Somerset player, Vince Lindo sadly passed away earlier this month at the age of 86.
Cleveland Vincent Lindo, who played one game for Somerset in 1963, was a fast bowler and hard hitting batter who was born in St Elizabeth, Jamaica on June 6th 1936. He arrived in England in 1959 with his sights set on becoming a First Class cricketer.
Within a short while of arriving, Vince responded to an advert in the newspaper saying that Nottinghamshire were looking for a fast bowler. He duly made his way to Trent Bridge where, after appearing in a few friendlies, he played in the two-day game against Pakistan Eaglets.
In that game he took 13 wickets and was given an 18 month contract. However, after one more First XI game at the end of the following season he wasn't retained.
He went off to play as club professional at Gainsborough in Lincolnshire where he enjoyed considerable success, news of which reached Somerset who invited him for a trial.
Vince played in a two-day Second XI match at Worcester in which he took three for 62, following which he returned to the County Ground to play for Somerset in their three-day fixture against Pakistan Eaglets.
After scoring an unbeaten 23 in Somerset's first innings of 239 for seven declared, he then took eight for 88, which included a spell of five wickets for one run in 17 balls as the Eaglets were dismissed for 303.
In their second innings, Somerset reached 253 for two before the rain affected game ended in a draw.
On the strength of his impressive performance, Somerset made him an offer to join them but sadly Vince would have been earning less than he was already and sadly declined it.
Vince returned to the midlands where he enjoyed considerable success playing cricket for Staffordshire in the minor counties and as a professional in the North Staffordshire and District League.  He carried on playing cricket until he was 71 after which he became up umpire.
A few years ago whilst he was touring the West Country with a team from the midlands, Vince called into the Cooper Associates County Ground where I was lucky enough to meet this cheerful and highly personable man who loved life and loved his cricket.