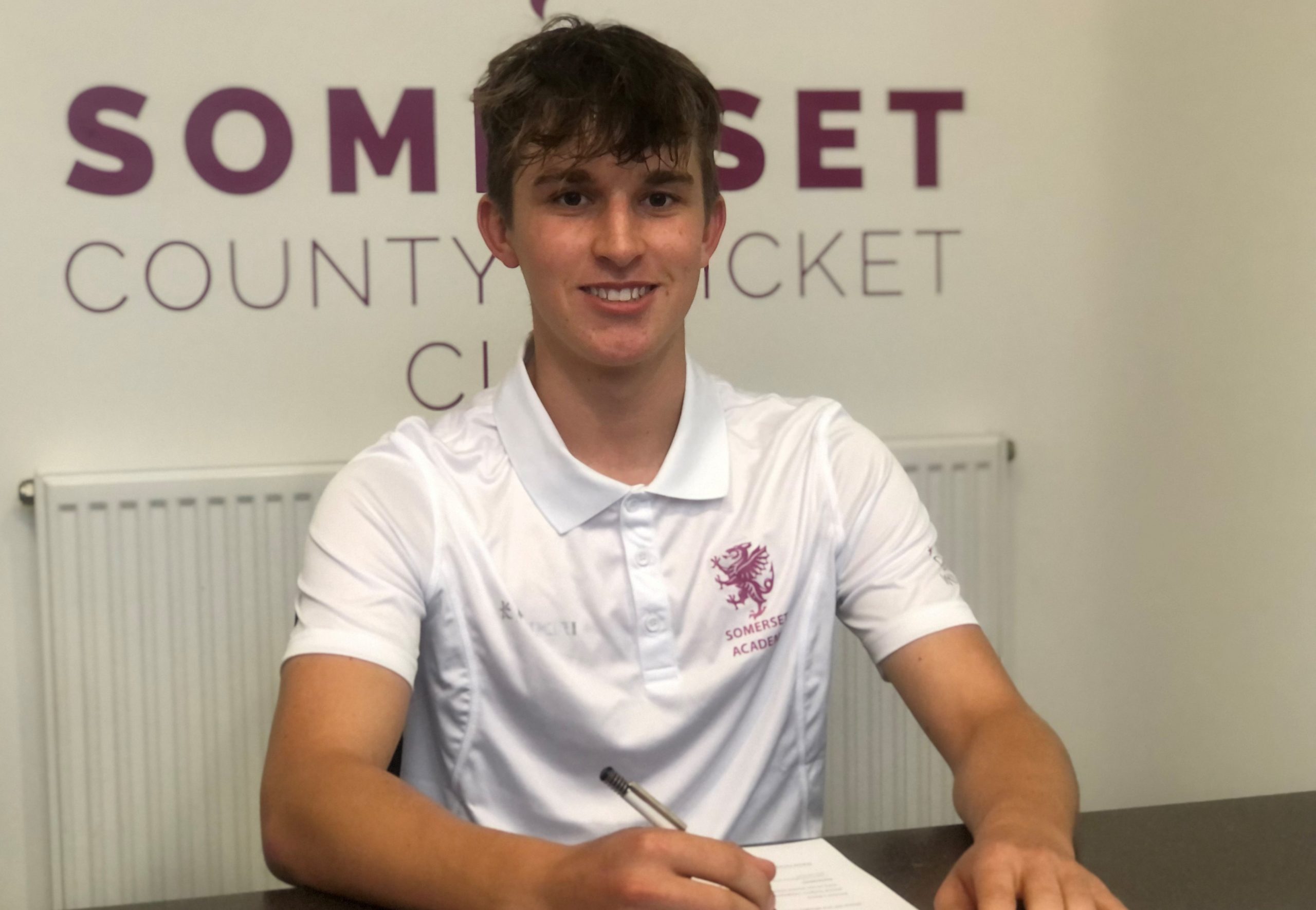 Over the next few weeks, Somerset CCC will be introducing you to the players who have signed for the Club's Academy in 2023.
Today it's the turn of Noah Davis.
Top order right-handed batter Noah hails from Bath where he attends Kingswood School and plays his club cricket for Lansdown in WEPL Premier One
How did he get involved in the game?
"I started playing early on in my life and when I quite young we moved house to live near to Lansdown Cricket Club. I started going there for fun, and when I was about six I started playing for them and it's just gone on from there. Since then I have played up through the junior teams and in 2022 started to play adult cricket.
"I started playing for Somerset in the Under 10s and have come up through the age group teams. I was on the EPP for two years, then I was part of the PSPP and have been on the Academy since 2021.
"I play a lot of cricket in the summer, probably too much! On Saturday I play club cricket, on Sunday it will be some sort of Somerset cricket and of course I also play school cricket for Kingswood, where I scored three centuries last summer."
What were some of the other highlights of his summer?
"I scored a century against Bath CC First XI last year, which was pretty special and one of my favourite innings ever. I also scored a hundred for Lansdown against the MCC which was pretty good. I opened the innings and scored my runs in about 30 overs."
"Another of the highlights of my season was playing out on the Cooper Associates County Ground for Lansdown in the Under 19s final where we beat Taunton Deane. There was a big crowd watching and it was really cool."
Looking towards the coming season, Noah said: "This summer I hope to score a lot of runs and I'd like to get the chance to play a few more games for Somerset Second XI. I prefer playing red-ball cricket because there isn't so much pressure as there is in the white-ball game.
"Long term, I am planning to attend a MCCU University and we'll see what happens from there."
Noah also enjoys playing hockey at school and follows Bath Rugby.