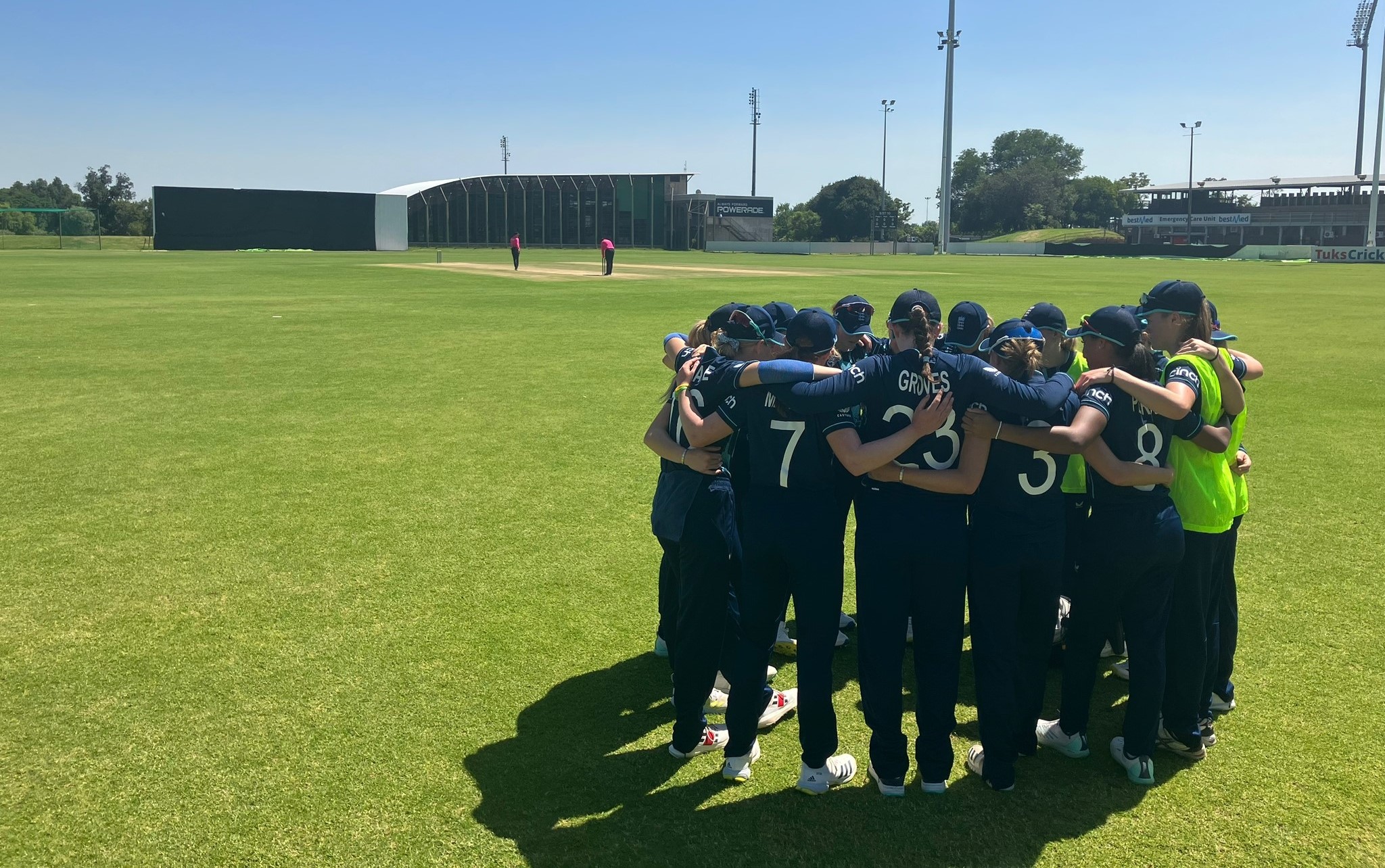 The first ever ICC Under 19 Women's World Cup has certainly been one to remember so far for England.
The side take on Australia in the semi-final today with a place in the final at stake.
Ahead of this massive game, we caught up with Western Storm players, Niamh Holland and Sophia Smale to get their thoughts.
Niamh Holland: "We've both been pleased with our performances and it's always good to be able to contribute to the team getting over the line. Everyone's put in a really good shift and helped us get this far."
Sophia Smale: "It's not just one or two people stepping up. Lots of people are contributing and it's just really good to see everyone playing a part. The tournament has been really good and it's been great to be out here in South Africa. The professionalism of the competition and the environment that we're in is excellent and it's been great to challenge ourselves against people who are the best in the world in our age range."
The Western Storm pair have been impressed with the standard of cricket at the tournament so far.
NH: "It was important not to be complacent against the smaller nations because there was an element of the unknown there. It's been important to give every team the respect that they deserve because they've qualified for the right to be here. It's been good to see how this tournament can act as a platform for the women's game in these countries. You an see how the game is moving forward."
SS: "It can be hard when you don't know what you're going to face, and I think we've done well to perform how we have. It's great to see all these countries here and they've certainly done themselves justice."
The players have been pleasantly surprised by the amount of well wishes that they've received from back home.
NH: "We've had a lot of messages and we're so grateful for the support. As the tournament has gone on, there's been more people watching it. That's brought more attention to women's cricket which is really good."
SS: "The semi-final is on Sky Sports, so hopefully we can get even more people back home tuning in."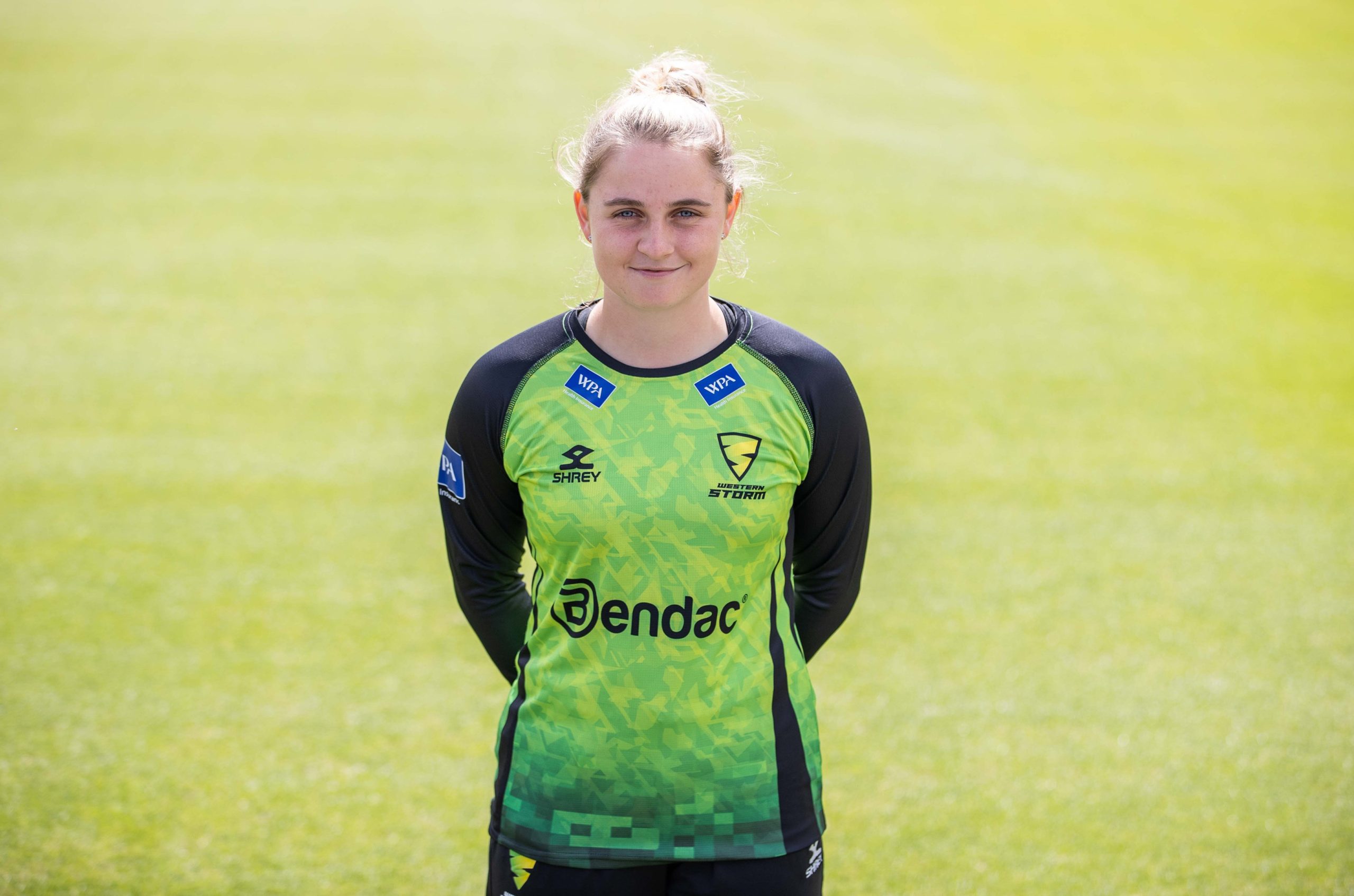 How important is it that this competition is a success and that England do well?
NH: "I think both are really important. We want to make a big statement and be ruthless in how we play. We want to win every game by the biggest margin and show the other teams what we're about. I think that's important for English cricket."
SS: "The game is growing a lot and a tournament like this is really important. It's so special to see that the game is also growing in other countries. It's really positive."
It doesn't get much bigger than a World Cup semi final against Australia. Are Niamh and Sophia looking forward to the clash?
NH: "I'm really looking forward to it. It's a big challenge but we're definitely confident in how we've been playing. We're all ready to get out there and we can't wait to get going. We back ourselves 100%."
SS: "Personally, I prefer playing against teams like Australia. I know that they might come after me quite hard when I'm bowling. I like the challenge that brings. You can't be complacent and it's going to be a good challenge for everyone. We've got very high standards and I'm confident that we can get the right result. We've got a lot of depth, especially in our batting. We bat all the way down to 11 and we've got a lot of confidence. Hopefully, we can get past Australia and go all the way."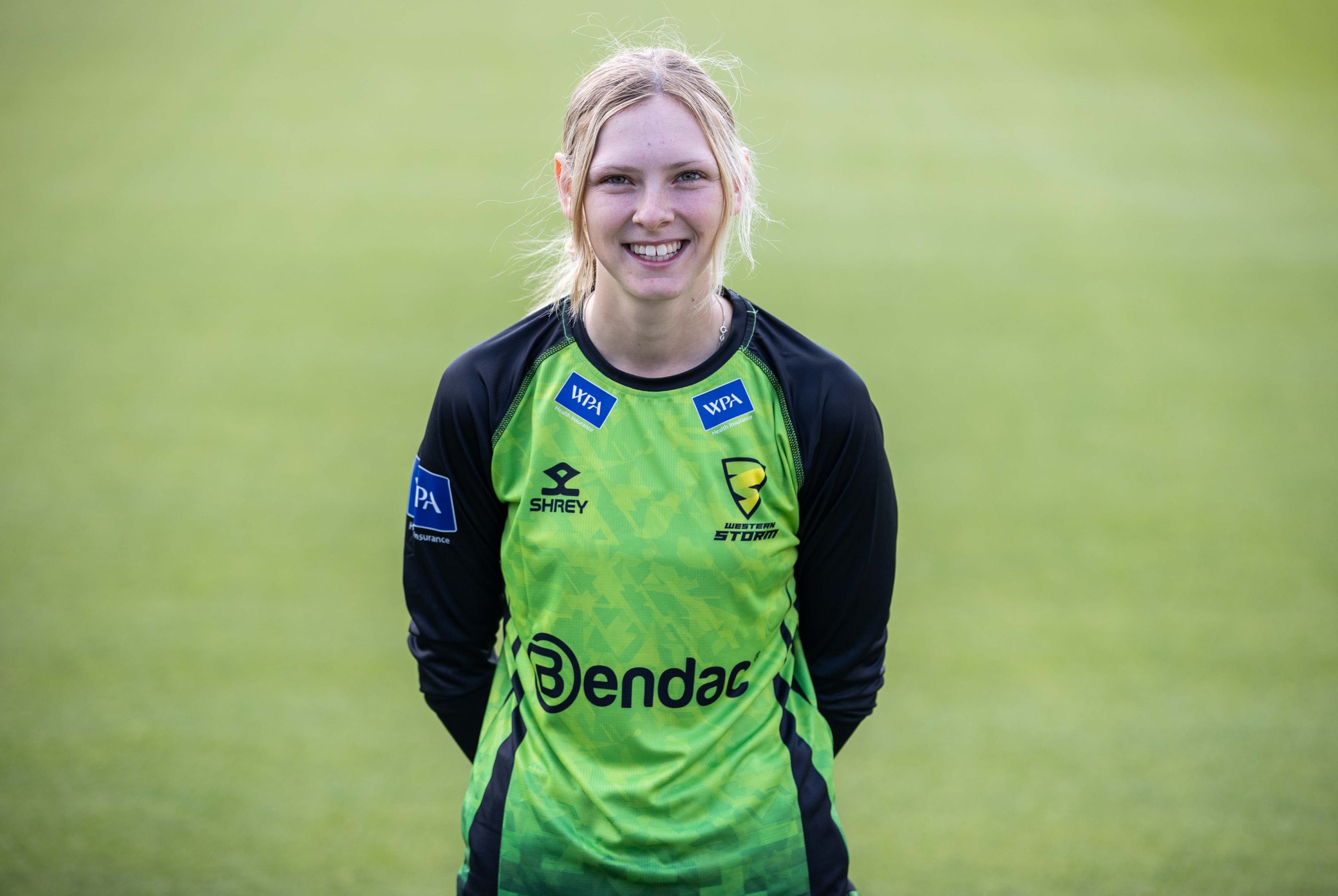 What's been the highlight of the tournament so far?
NH: "I think the highlight for me so far was Ellie Anderson getting a 5-fer. It just goes to show how much hard work we are putting in and that it's paying off. "
How much did England Women winning the World Cup in 2017 help the game to get to where it is today?
NH: "I think that win has definitely contributed. Winning on the world stage like they did brings a lot of exposure, which was really good for the women's game. If we can win this tournament, that will only help the trajectory and keep the game moving forward."
SS: "There are a lot of factors that have grown the women's game in the last few years. The game is just getting bigger and bigger, and that win has played a big part. The growth of women's sport in general has also helped the growth of women's cricket."
How big a boost would it be for women and girls cricket if England won this tournament?
SS: "I think it would be really beneficial. I would hope that it would push the game even more and that young girls would aspire to be like us. It could show young girls that there is the opportunity to play in an Under 19 World Cup. That's really special."