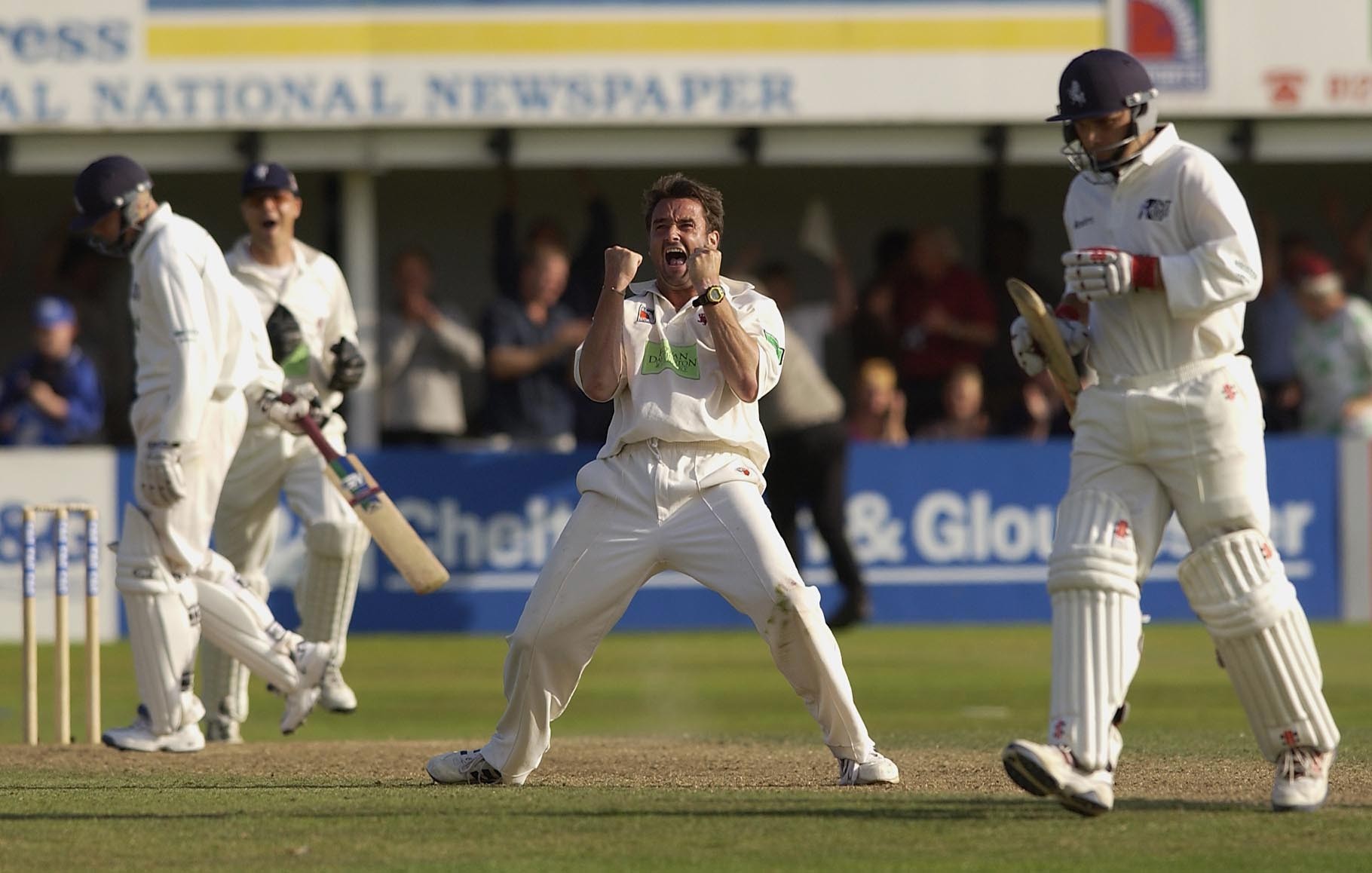 My favourite match: Steffan Jones
Somerset County Cricket Club have been involved in so many incredible matches over the years, and during this winter we will be speaking with several former players to discuss their favourite games for the Club.
We begin the series with Steffan Jones.
Steffan represented Somerset on over 200 occasions across the three formats of the game, taking more than 400 wickets and scoring in excess of 1900 runs. He was also an integral element of the Club's C&G Trophy win in 2001.
During his time at the Cooper Associates County Ground he featured in several memorable matches, but which one was his favourite?
We met up with him this week to find out.
"There are a few games that were especially memorable during my years playing for Somerset," he said. "The obvious one would be the C&G Final at Lord's in 2001, but then there's the semi-final and when I got a century against New Zealand or the century against Leicestershire.
"Others that come to mind are when I got a five-for against Kent twice in the same season, and then there was my five wickets against Warwickshire on the same day that they opened the Botham Stand, when Brian Lara didn't turn up! That was a big game for me because it was my first time on the scene as such and I think at one stage I had five for 10 which was fantastic.
"There's lots to choose from, but the match that I'm going to choose is the National League against Gloucestershire in 2000. That one always sits well with me."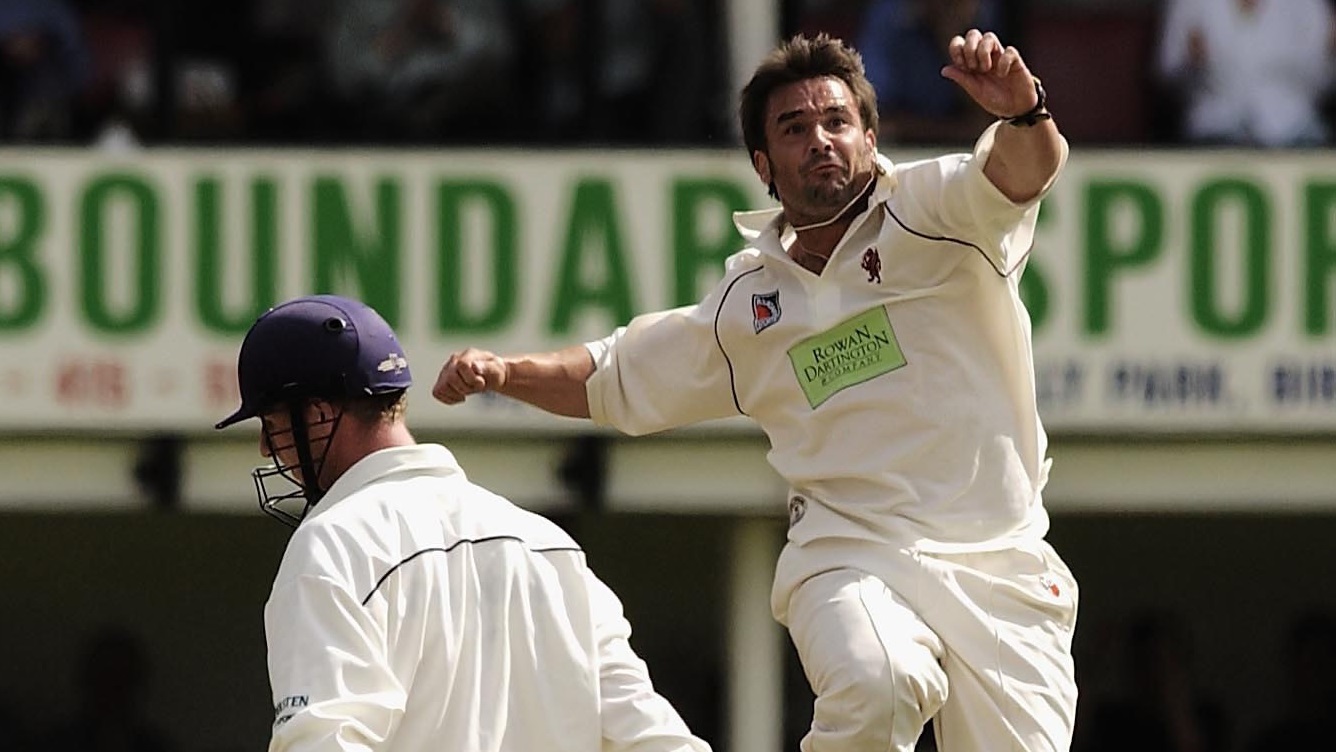 In that match, Somerset won the toss, chose to bat but slipped to 20 for four.
Keith Parsons then came to the wicket and shared partnerships of 51 with Rob Turner and 68 with Ian Blackwell before being caught on the boundary off Ian Harvey for 66. After that, Somerset were swiftly dismissed for 181 in the 44th over.
When Gloucestershire responded they appeared well placed at 135 for four. However, Steffan was about to change the course of the match. When he returned for his second spell he took three wickets for just 10 runs as the visitors were bowled out for 173 with four balls to spare.
Steffan ended with the impressive figures of four for 32 from his allocated nine overs.
Recalling the game, he said: "I think that was the first game that my wife came to watch me play. Her dad, who passed away shortly afterwards, was with her and I'm told that she kept jumping up and down on her feet when I was taking wickets whilst her dad was telling her to calm down.
"At that stage of my career I was in full control of everything. I was bowling well and quickly and bowling my yorkers really well.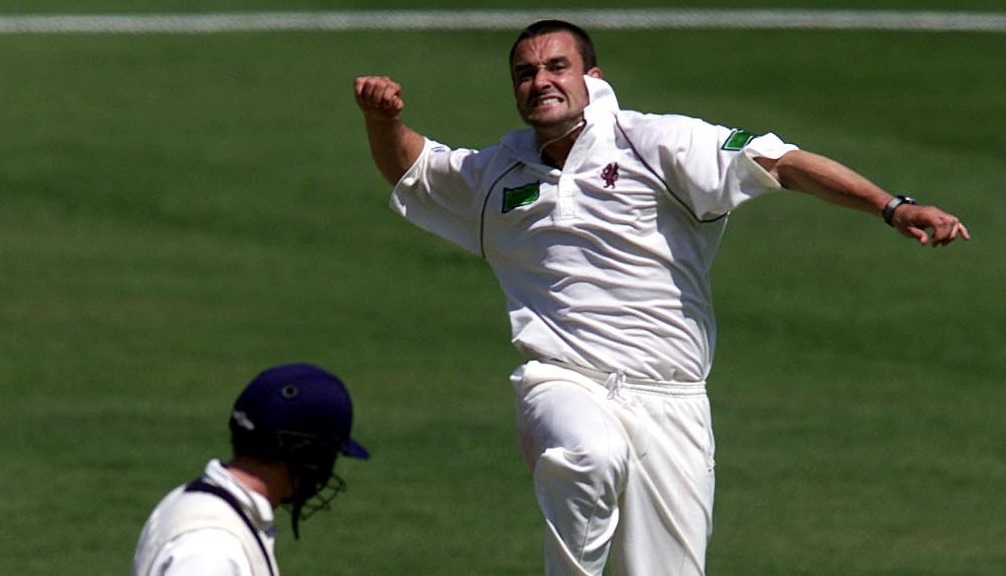 "I remember games where teams needed six runs off the last over to win and I knew that they wouldn't get it because I could nail my yorkers. It was something that I could do. I didn't practice them; I could just do it. That Gloucester game was one where it was backs against the wall and we delivered. It was a great game that for some reason has always stuck in my mind. It was a game that Gloucestershire should have won, but we did!"
"We had a strong team back then. The two opening bowlers were Graham Rose and Andy Caddick, then we also had Trescothick, Blackwell, Cox, Turner, Burns and Keith Parsons.
"All of us went down to the bar afterwards to mingle with the crowd and all of our families were there. I think it was a good period for the players and also for the Club as well.
"There was a great family vibe about the place. The people who played in that era will always go back to that point in time. We were friends off the field and the families were in the pavilion waiting for us after games. I'm glad I was able to play in that era."