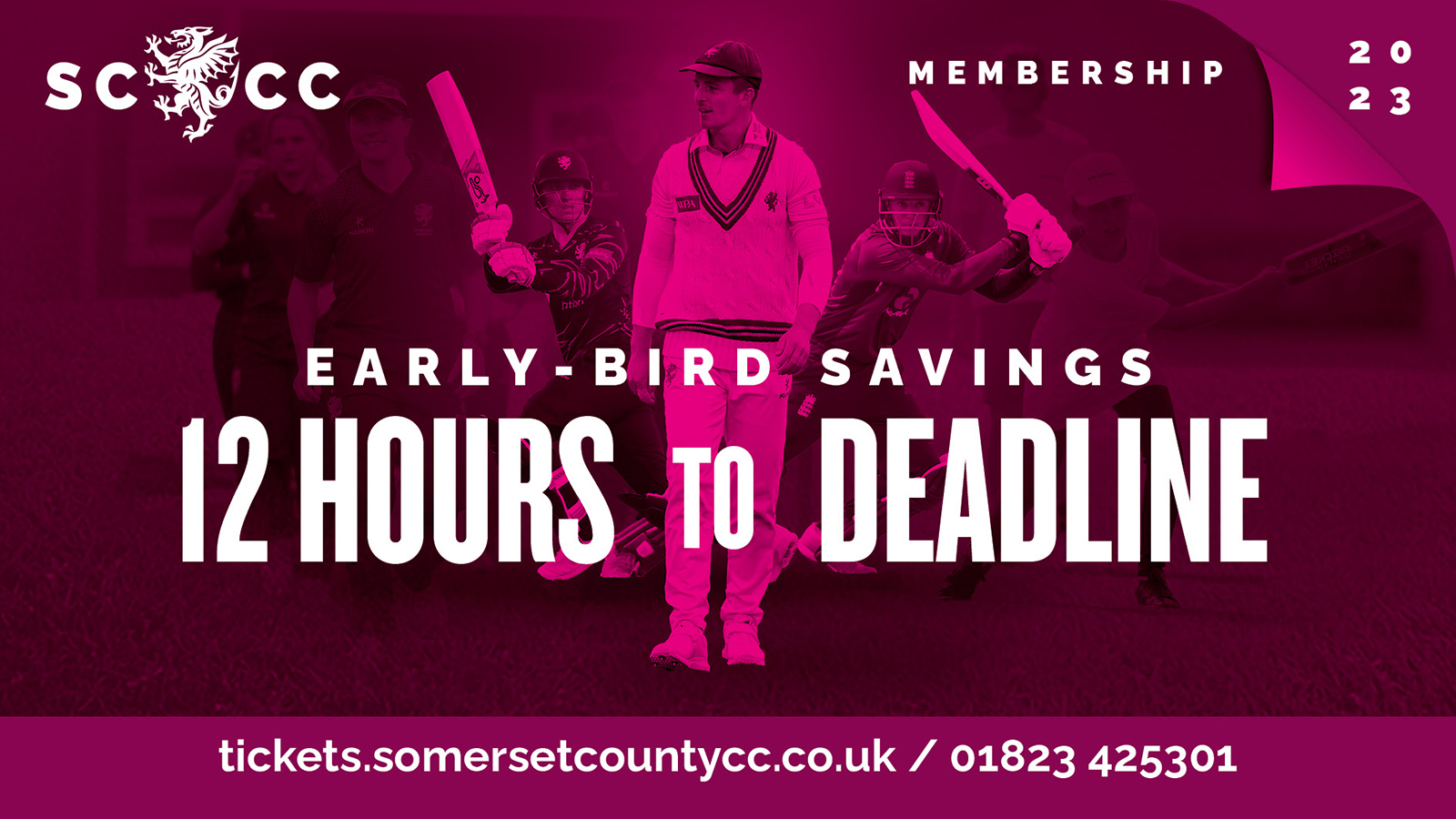 IMPORTANT ANNOUNCEMENT!
The deadline for purchasing your 2023 Membership at the reduced rate is today (January 31st).
You now have until 11:59pm to secure your Membership before the prices go up!
Make sure you catch all the action by guaranteeing your place at the Cooper Associates County Ground this summer before the cost rises.
Membership for the 2023 season is on sale!