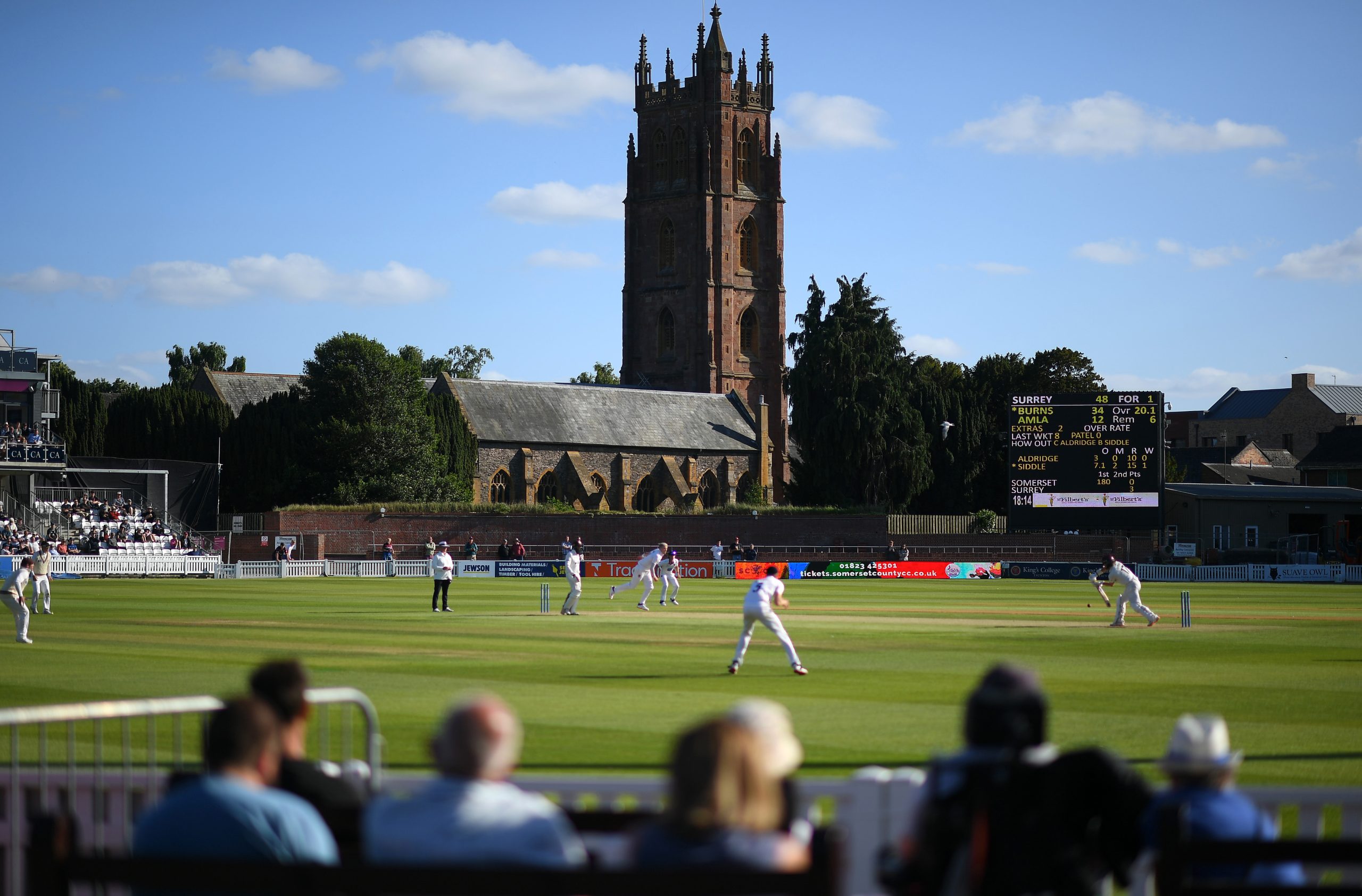 Members Directors Announced
Following the 2023 Annual General Meeting, Somerset County Cricket Club can announce the outcome of the election for the Club's Members Directors.
Within the skills-based and diverse Board, three Board members are reserved specifically to be filled by individuals elected by our Membership and therefore, in accordance with Club Rules, SCCC invited Members to vote for three Members to join the Board and take up office from the date of the AGM.
Members were invited to put themselves forward for consideration for one of the three positions. Once the candidates had been nominated, all eligible Members received communications from an independent provider, Civica, with email voting slips arriving in inboxes at approximately 4pm on Tuesday April 4th. All postal voting papers were dispatched on the same day.
To manage succession, one Director has been elected for a term of two years (the person with the 3rd highest number of votes) and two Directors have been elected for a term of three years (those with the highest and second highest number of votes).
The results were as follows:
The three-year Members Directors will be Richard Brice and Christine Brewer, with Geoff Vian serving a two-year term.
Somerset County Cricket Club would like to thank all our Members who took the time to stand and vote.
SCCC Chair, Sir Michael Barber said: "I am grateful to our outstanding Membership for the extremely high quality of candidates who came forward to represent the views of the Members. It goes to show exactly what this Club means to so many people.
It is with pleasure that I welcome Richard, Christine and Geoff. They are the representatives of our Membership and I have no doubt that they will continue to do a tremendous job on behalf of our highly valued Membership."
Richard Brice – Members Director
Richard lives in Taunton with his family and has been officially associated with SCCC for nearly two decades.
A lifelong Somerset fan, Richard has developed a great passion for the game at all levels throughout his life. He is the President of Taunton St Andrews Cricket Club.
He has 20 years' experience in the construction industry and spent 10 years working within the world of finance.
His involvement with Somerset County Cricket Club began in 2004, when he ran Keith Parson's benefit year. Since then, he has chaired seven benefit/testimonial seasons for Somerset players.
Richard took over the running of the Club shop in 2005 at the request of then CEO, Peter Anderson. Under his stewardship as Managing Director, Somerset County Sports has gone from strength to strength and expanded to additional premises in Devon. In the last few years, he has stepped away from SCS in order to spend more time with his grandchildren and to allow his son James to take over.
Richard has held a number of important positions within Somerset CCC, including the Chair and the Vice Chair.
Away from cricket, Richard and his family own and run the Mountbatten Nursing Home in Taunton. He also Chairs the Registered Care Providers Association in Somerset.
Christine Brewer – Members Director
Christine was raised in the West Country before undertaking her nurse training in 1980. As a qualified nurse she specialised in renal nursing for 30 years and for last 15 years she was the manager of kidney dialysis units. Prior to retiring from nursing, she worked in the acute medical setting. Since retirement from nursing, she has been working for a Somerset charity which supports people in the community who need help ranging from applying for benefits, help with food, through to supporting those who have survived domestic abuse and need to get their lives back together.
She saw her first game of cricket at Clarence Park in Weston-super-Mare. Her husband plays village and Somerset Seniors cricket, and her late father-in-law was Chair of Bridgwater and West Somerset Area Committee where he served along with his wife for many years. He also served on the General Committee at SCCC.
Christine is passionate about all aspects of SCCC and is honoured to be representing the Club's Members on the new Board and will always be available to listen and advocate for all.
Geoff Vian – Members Director
Born and raised in Taunton, Geoff is a lifelong Somerset supporter and Life Member since 2000.  He worked for 49 years as a TV Cameraman, 24 years with the BBC and then as a freelance cameraman. For 15 years Geoff was the Head Cameraman for Sky Cricket, during which time he made many friends and acquaintances amongst the players, officials and administrators of the game.
Upon retirement, Geoff was able to devote more time to watching Somerset and to serving on the North Somerset & Bristol Area Committee and then also on the General Committee.
Geoff was able to use his experience to assist the SCCC streaming team, especially during lockdown, to help produce the Club's award-winning streaming coverage.
Away from cricket, Geoff is very involved in a non-operational role with Portishead Lifeboat as an Education Volunteer and their Treasurer, and also Treasurer for a Community Café.