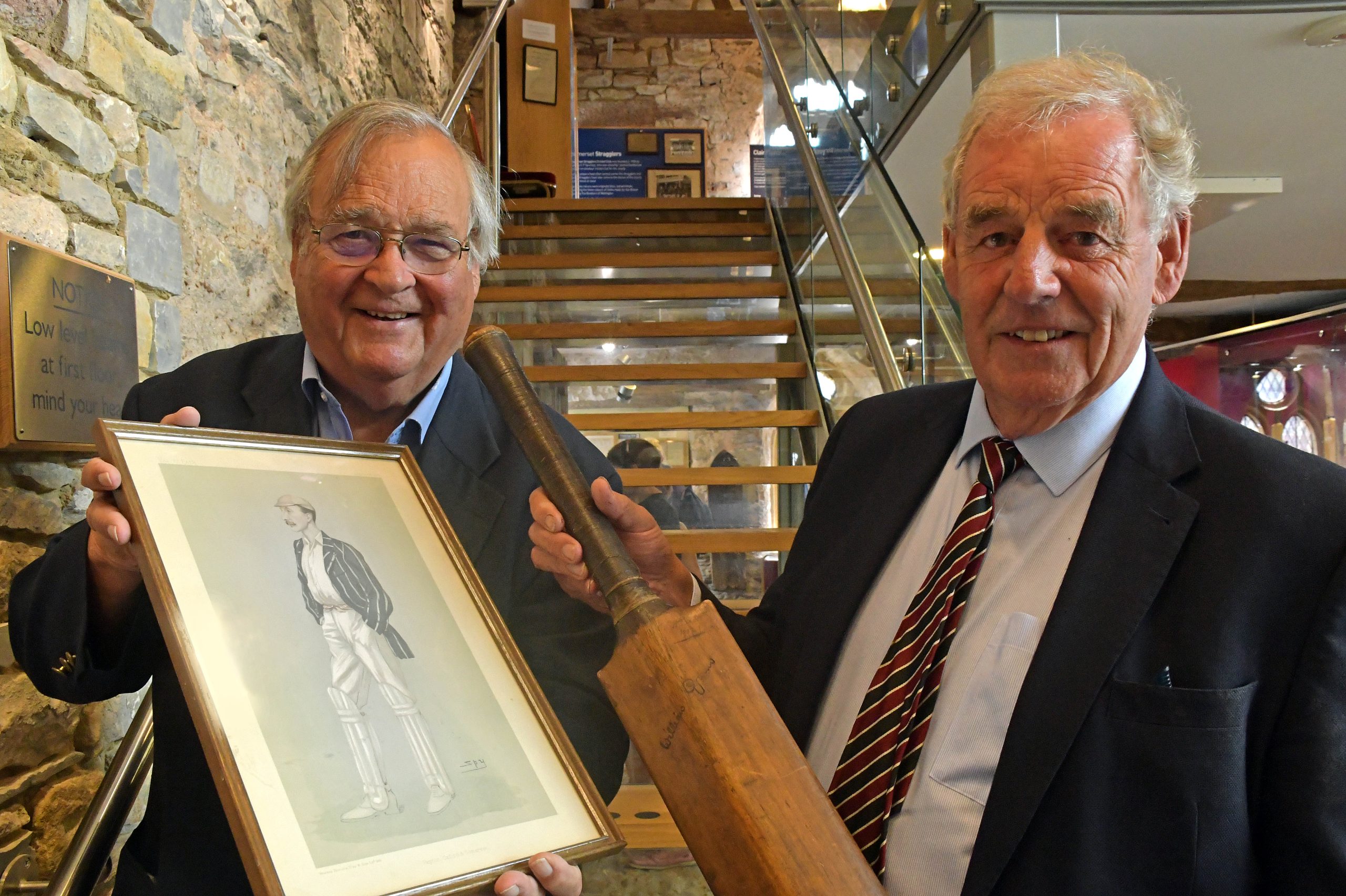 Lionel Palairet's bat donated to the Somerset Cricket Museum
On Monday lunchtime, a ceremony took place at which a cricket bat used by the legendary Lionel Palairet in 1902 was presented to the Somerset Cricket Museum by Anthony Gibson, the BBC Somerset commentator and author, who is also a trustee of the museum.
Palairet was an elegant right-handed top order batter who played as an amateur for Somerset between 1899 and 1909, captaining the side in 1907.
During his Somerset career he scored 15,777 runs at an average of 33.63 including 27 centuries and 83 scores over 50.
Palairet passed 1,000 First Class runs in a season on seven occasions, and hit two double centuries. His career best 292 runs came against Hampshire in 1895, and was a record for a Somerset batter until 1948, when it was beaten by Harold Gimblett.
However, it wasn't the number of runs that Palairet scored, it was the style in which he played that he is remembered for. Contemporaries of his including CB Fry believed that Palairet had one of the most attractive batting styles of the period. In his obituary in The Times he is described as "the most beautiful batsman of all time."
Palairet's bat has been donated to the Somerset Cricket Museum by the brothers John and Charles Churchill who inherited it from their great aunt Mabel Laverton who was married to Lionel Palairet.
It is signed on the back 'LCH Palairet 1902' which is the year that he played his two Test Matches for England against Australia, which included one of the most famous matches of all time at the Oval, during which Gilbert Jessop scored the fastest century for England, and there was the famous last wicket partnership between George Hirst and Wilfred Rhodes
Along with Herbert Hewitt, Lionel Palairet also holds the record first wicket partnership for Somerset of 346 against Yorkshire in 1892.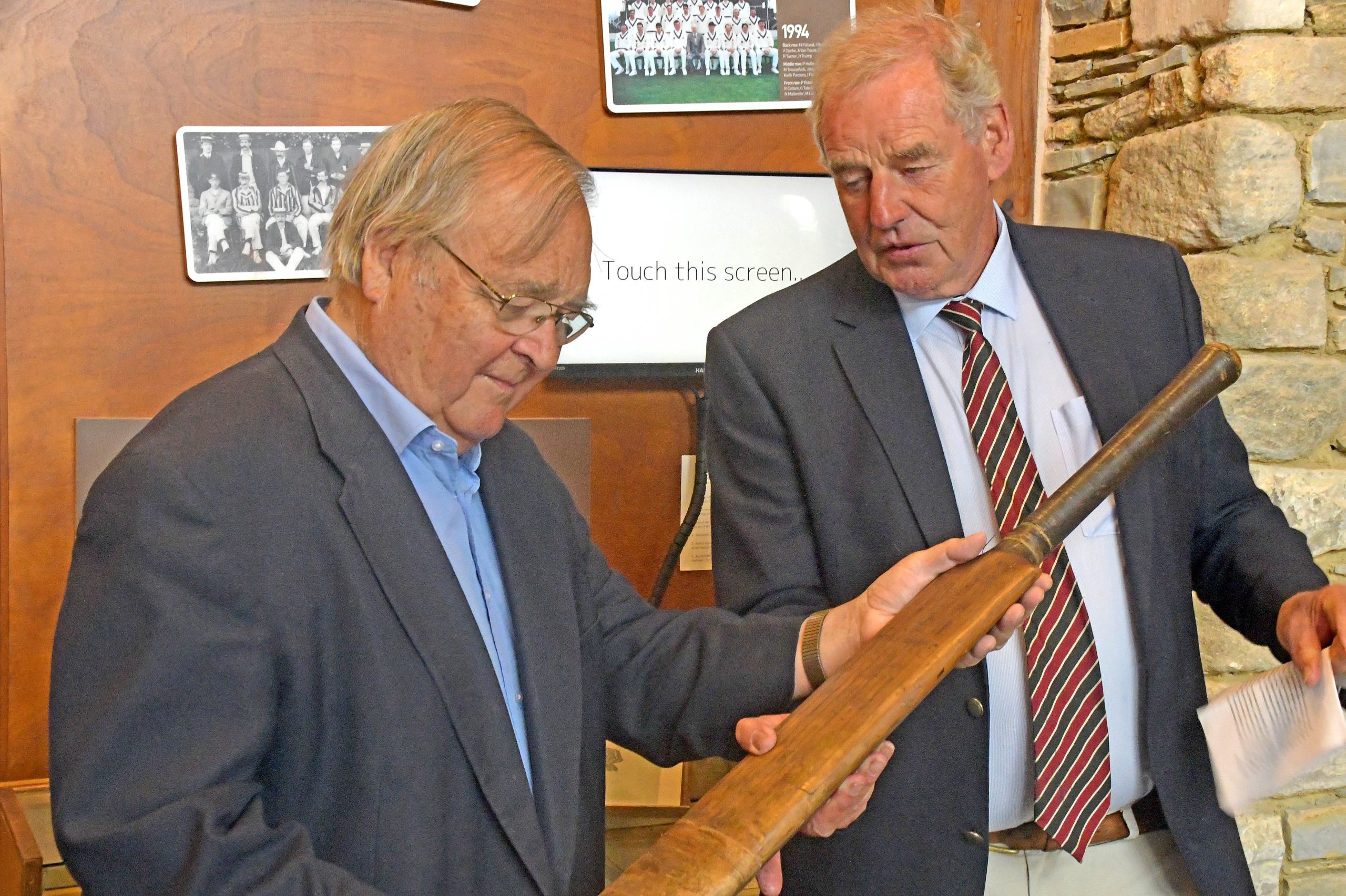 After making the presentation, Anthony Gibson said: "We are very grateful to John and Charles Churchill for presenting this to the Somerset Cricket Museum.
"This bat was used by one of the most famous Somerset cricketers who ever played the game and has witnessed one of the greatest games in cricket history."
Anthony Gibson is pictured with Somerset Cricket Museum Curator, David Wood.
You can also find out more about the Somerset Cricket Museum from their official website: