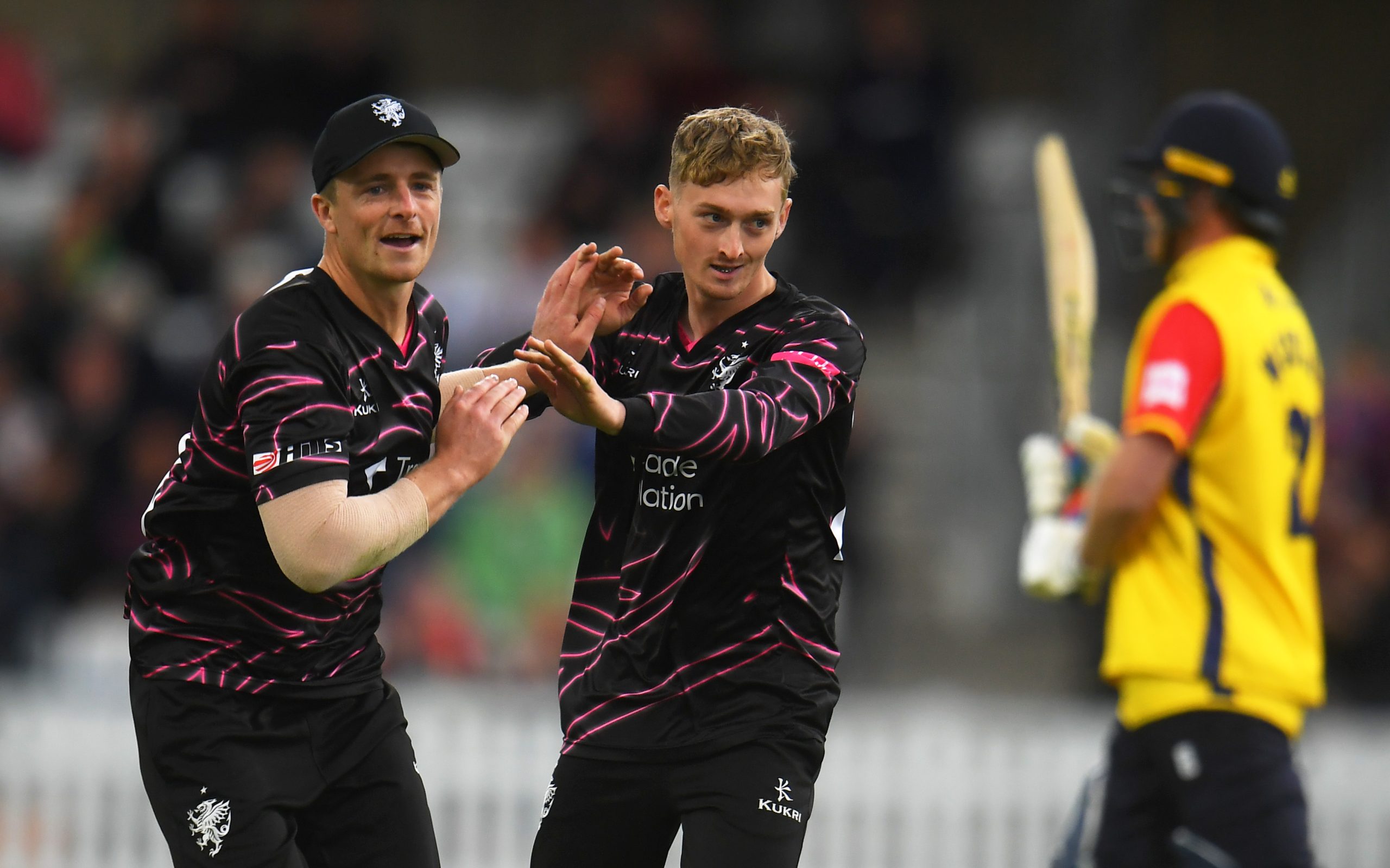 Lewis Goldsworthy enjoyed his best season to date in 2022.
He scored more than 500 runs in the LV= Insurance County Championship at an average of over 37, and scored his maiden centuries in both red and white-ball cricket.
How would he sum up the 2022 campaign?
"The 2022 season was a bit of a mixed bag for us as a team. However, I had a couple of personal highlights with my first championship and one-day hundred." the young Cornishman said. "I was playing well through the middle part of the summer, and I felt that these scores were coming and these were very proud moments for me. It's always nice to get your first century and I hope that there will be many more to come."
Lewis is a right-handed batter and also bowls left-arm spin, but how does he see himself as a cricketer?
"The main thrust of my game at the moment is my batting and it has always been that way for me growing up as well. However, I'm definitely going to keep on working at my bowling, which gives me more options in red ball cricket, and want to create more of a wicket taking threat."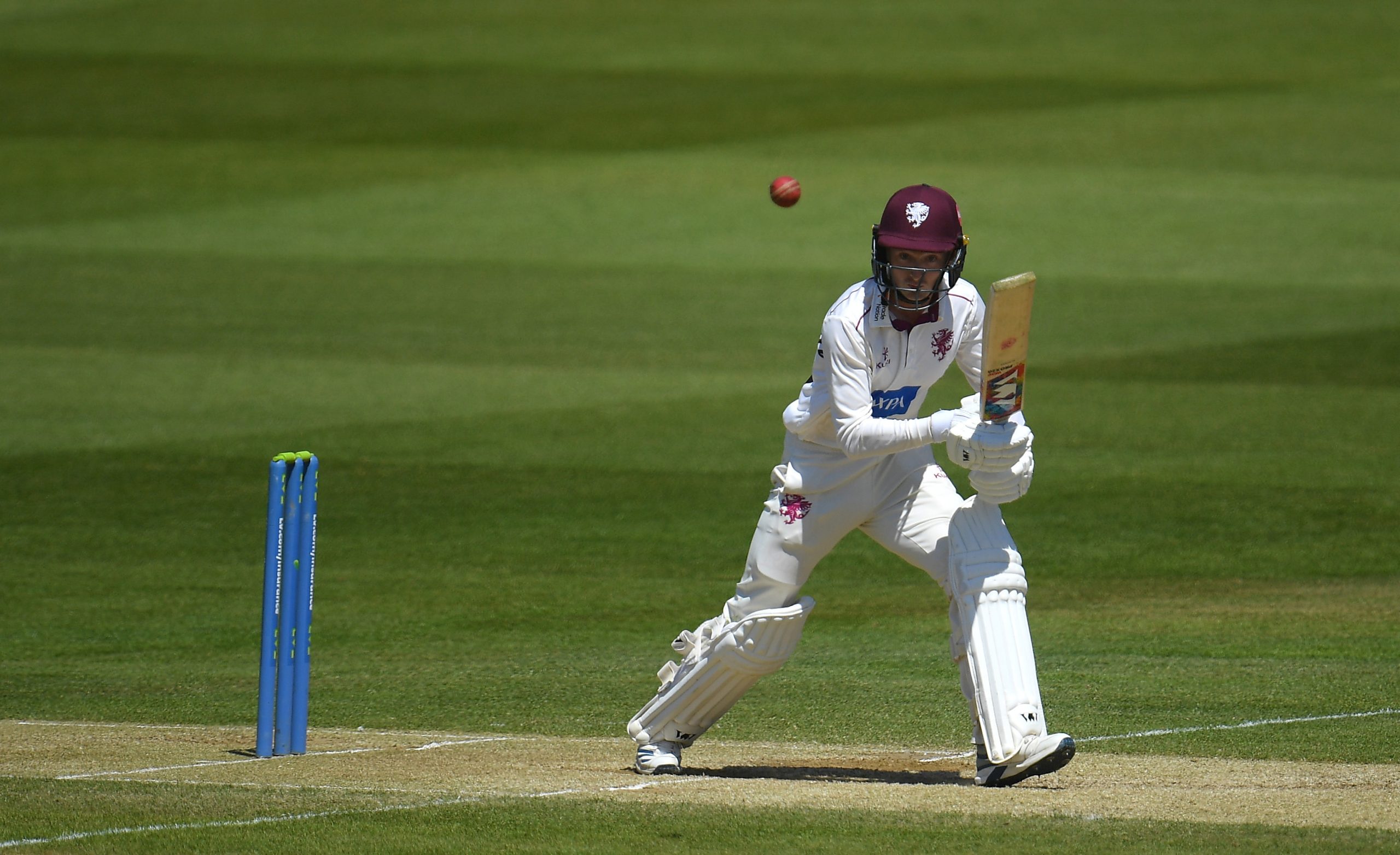 Although he is still only 22, Lewis has been coming up to Taunton from his home in Cornwall for more than eight years.
"It's been a nice journey for me, and this is a home for me now. When you first come into the environment it's a little bit scary and you don't know everyone, but as you go through the years with the Academy and move on to the pro staff you get to know people on a different level. You make a lot of friends and feel more comfortable. I'm really happy with the way that things have gone for me so far.
"Paul Tweddle used to drive down to Truro a couple of times every week to work with me, which is a big sacrifice for him because it's two and a half hours each way. I really appreciate that and everything that Tweds has done for me over the years and he still works with me now. He's a top quality coach and deserves every success he is getting."
So, what is Lewis focussing on in the indoor nets this winter?
"I'm working hard on my red-ball bowling and getting a bit of confidence in that because it's a lot different to T20 bowling. Red-ball bowling is about consistency and I'm trying to search for that a little bit more.
"On the batting side, I'm trying to build on my red-ball batting, and I think that I'm in quite a good place with that.
"In white-ball batting, I'm looking for more boundary options. Being a fairly small lad you've got to try to manufacture more ways of scoring effectively and this is something that Tom Abell does really well in T20 cricket, so I've got someone pretty good to learn from."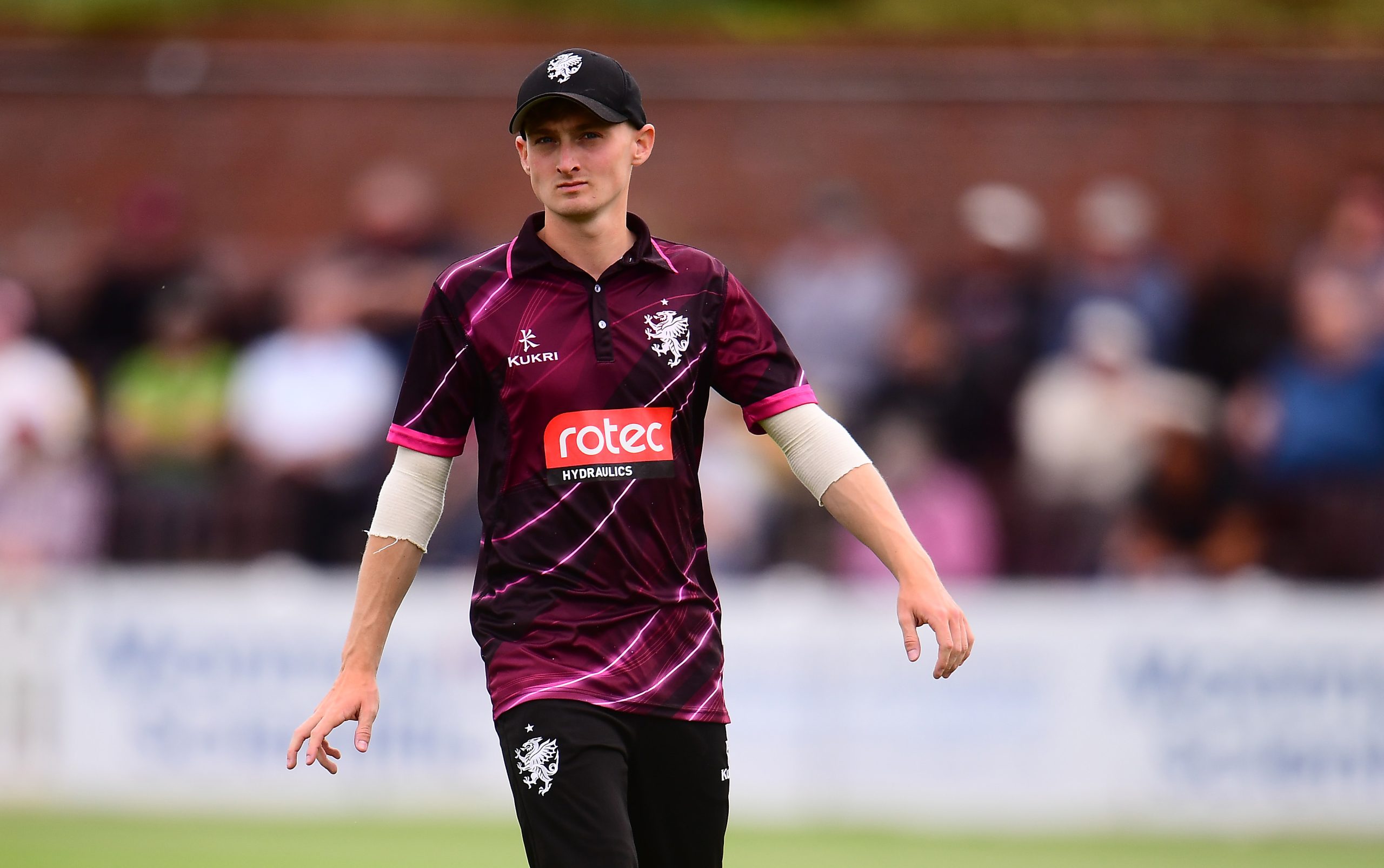 Whenever he walks to the wicket Lewis always seems to exude an air of calmness, whatever the situation. How does he account for this?
"I guess that's my personality really. At times there is a lot of pressure, but you have to try and forget about all of that. It's just a bat and a ball game, which I know is easier said than done but I do seem to be able to find that calmness out there, well most of the time. You also have to work at that and the more experience I have, the more it helps.
"I remember the first game I played here against Middlesex. I was really nervous before I went out to bat but once I got through facing that first ball it was fine for me. I suppose you can say that I am calm but not all of the time."
Regarding the signing of Tom Kohler- Cadmore and Sean Dickson during the winter Lewis said: "I think it's good that we have got some new batters coming on board. People say we have got a battery of seamers but now I think that we have also got a battery of batters. This can only be good for all of us. Fighting for positions in the First Team means that the Second XI will be stronger. The two guys who have come in are top quality players and will certainly strengthen the squad."
Looking towards 2023, Lewis said: "First and foremost for us is to have a better year and to be challenging for the Championship or be there or thereabouts. For me personally I'd like to get more runs than last year because trying to build every season is key. Obviously, I'd like more hundreds and I want to try to produce more match winning performances, especially at home."