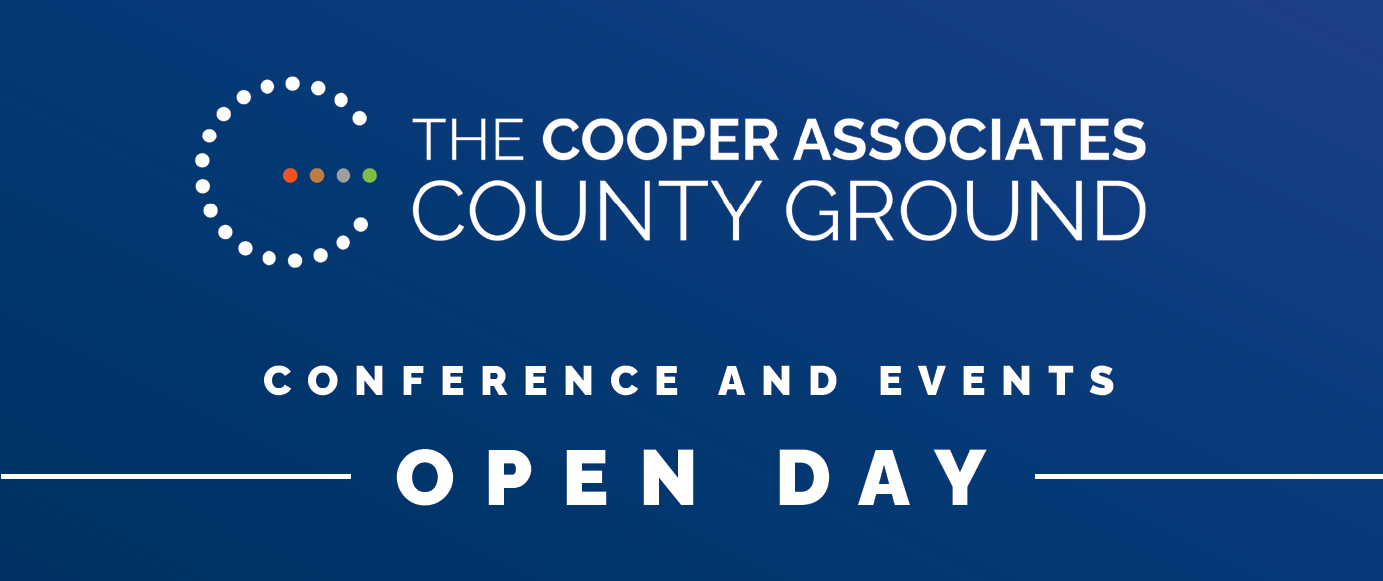 Last chance to see everything we have to offer!
You are running out of time to register your attendance at our free conference and events open day.
Join us on Friday October 27th in the stunning 1875 Club in the Marcus Trescothick Pavilion from 3pm to 6pm.
The open day will give people the chance to:
have a guided tour of the Cooper Associates County Ground to see everything that this incredible venue has to offer.
meet with members of our Events and Catering Teams to discuss everything that we can provide.
taste a varied selection of the wide range of food that our chefs create for all manner of conferences and events.
To book your place at the open day, or for more information, please email:
From small, intimate, private functions to large-scale events and concerts, the Cooper Associates County Ground is the premier venue in Somerset.
The County's most iconic venue is perfect for all requirements and all budgets, and this event will showcase everything that we have to offer.