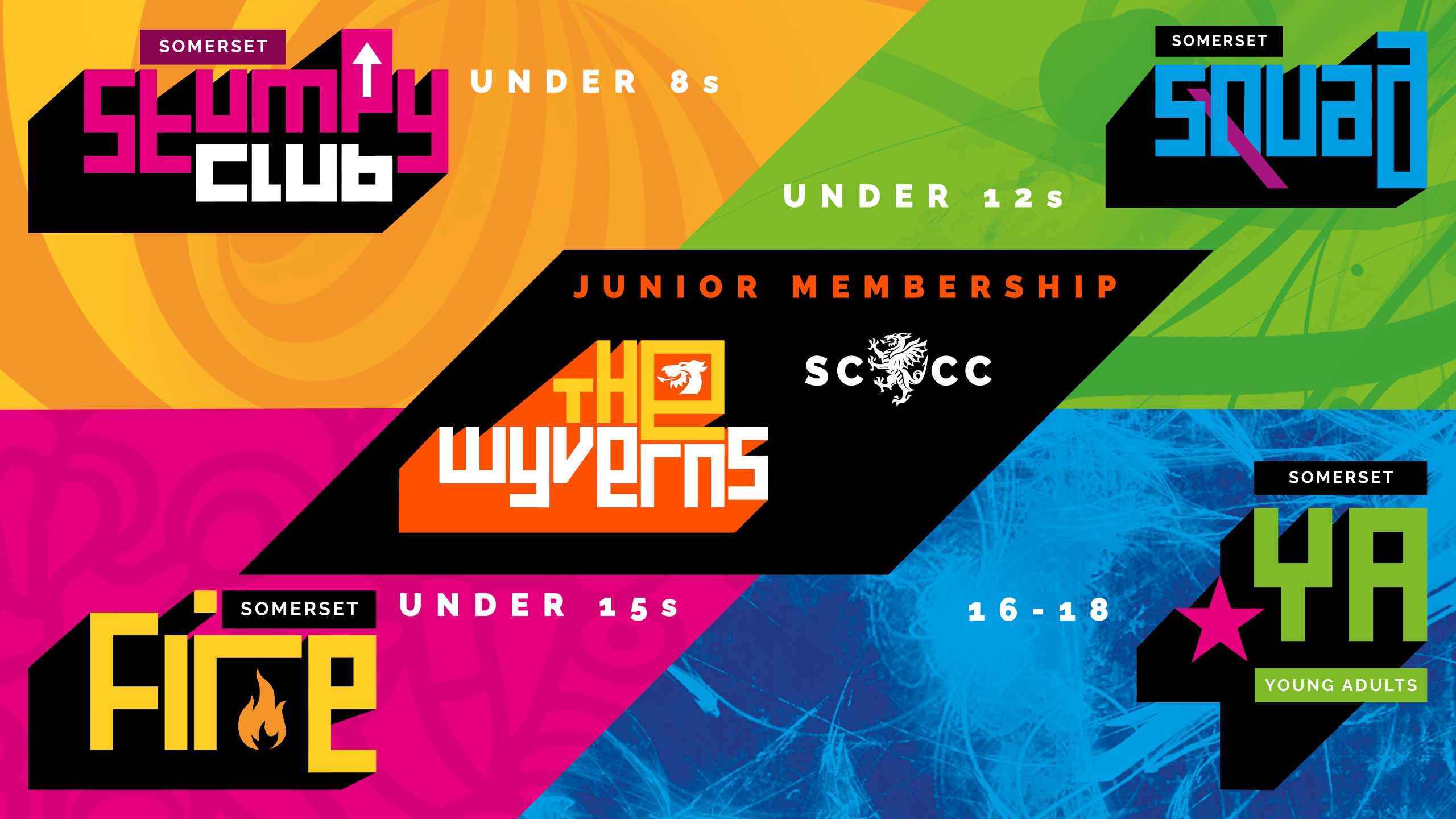 Junior Membership 2024
Membership of Somerset County Cricket Club for the 2024 season is now on sale.
We have four age-based Junior Memberships:
Stumpy Club
Squad
Fire
YA
Stumpy Club – Under 8s
We want to make sure that our youngest Members love the Club from the beginning.
Members of the Stumpy Club will receive the usual benefits plus a brilliant welcome pack and free gift!
Squad – Under 12s
After the Stumpy Club comes the Somerset Squad.
This Membership is designed to help nurture our young supporter's passion for the game and includes a special welcome pack and free gift!

Fire – Under 15s
This category has been specifically tailored to suit young teenagers and takes their Membership to the next level.
All Somerset Fire Members will be given a welcome pack and free gift!
YA – Under 18s
Young adults do not want to be treated like children, so our Membership for 16- to 18-year olds is the equivalent of an adult Membership, but at a junior price!
They will still get a welcome pack and free gift though!

New for 2024
Exclusive content and games through the Junior section of the website, packed with special benefits.
OUR REGION RISES 
ONE REGION UNITED AND GALVANISED BY SUCCESS
ONE REGION BUILT UPON THE FOUNDATION OF ITS GLORIOUS HISTORY
ONE CLUB AS THE FOCAL POINT FOR SIX MILLION VOICES
JOIN US AS OUR REGION RISES FOR THE 2024 CAMPAIGN!
Existing Members, in order to purchase at the special early-bird renewal price, simply head to your online account and click "Advantages". If T20 cricket is included in your 2023 Membership, the allocated seat has been held in this section of the website (Until seat renewal deadline of December 4th).