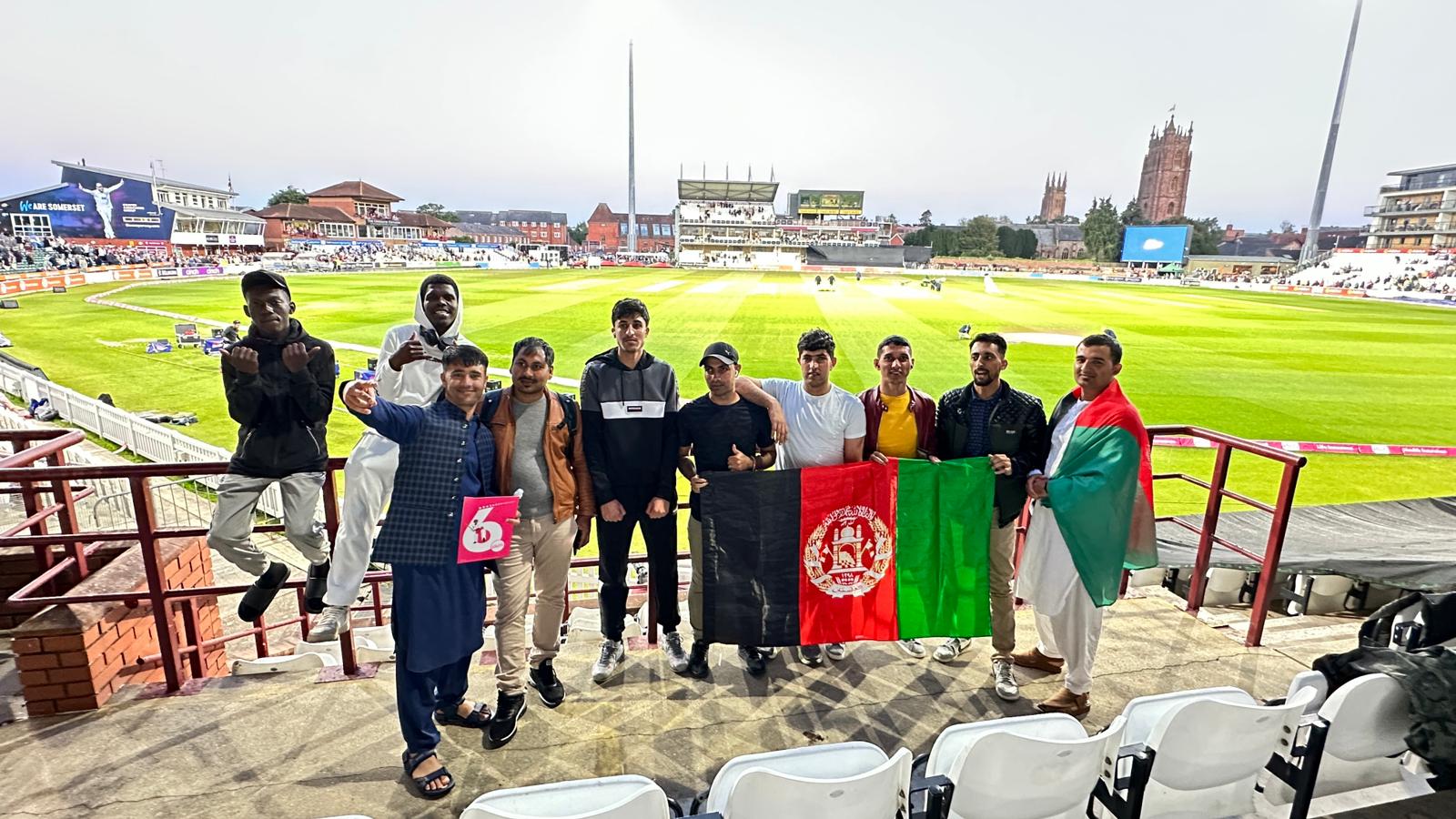 Initiative positively impacting local community groups
Somerset County Cricket Club have teamed up with Somerset Cricket Foundation and Trade Nation as part of the Trade Nation Invitation scheme to give local community groups their first taste of live sporting action.
Over the last few months Somerset Cricket Foundation has been working with refugees and asylum seekers in the region in a bid to have a positive impact on their lives.
The Foundation have partnered with a number of organisations within the region, including Voluntary Action North Somerset, Somerset Activity Sports Partnership, Sports England Together Fund and Charis Refugees to create the Maqbul Cricket project.
This is an evolving multi-agency initiative which uses cricket as a medium to impact positively on the lives of refugees and asylum seekers within the County.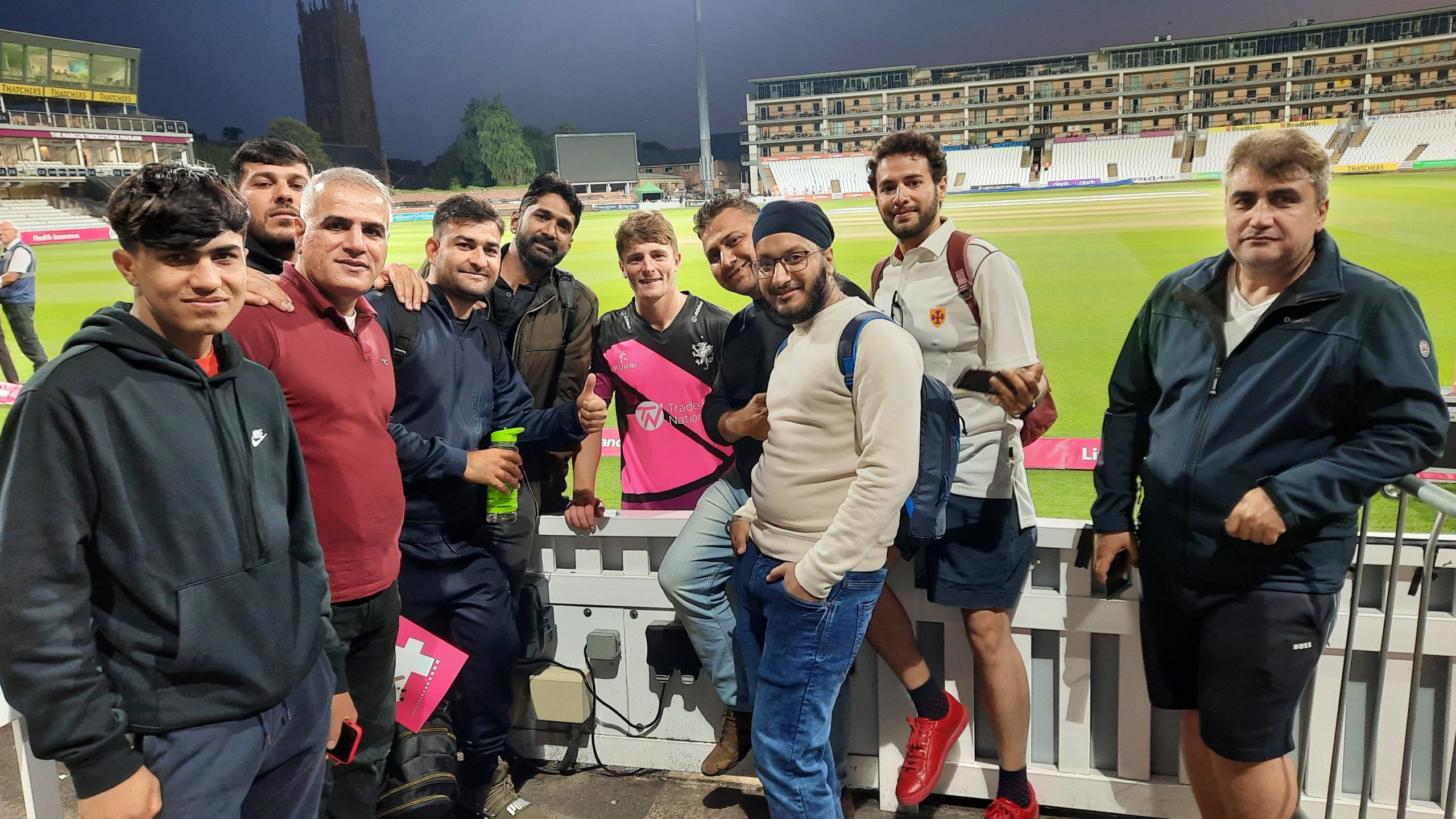 Somerset County Cricket Club have now joined the project as part of the Trade Nation Invitation scheme which has seen thousands of match tickets donated to local charities and worthy causes.
Somerset Cricket Foundation Managing Director, Jon Bendle outlines the importance of the initiative: "As a Foundation we are striving to make cricket both inclusive and accessible across all our communities. This multi-agency approach to delivery means that the Maqbul project is a shining example of what is possible when we develop and build strong local partnerships.
"The programme has developed into something which is both exciting and hugely rewarding for Somerset Cricket Foundation to be part of. The passion, desire and enthusiasm of the participants is overwhelming, and it's so rewarding to see these groups becoming true communities through cricket. The key piece of this project is to integrate the participants into the local cricket community by giving opportunities at local clubs.
"Our thanks go to SASP, VANS, CHARIS for the partnership workings, and to both Weston-super-Mare and North Petherton Cricket Clubs for their support with this project. Our outstanding relationship with Somerset County Cricket Club has also enabled two visits to the Cooper Associates County Ground for both an Eid celebration and ground tour as well as enabling people involved in the project to attend Vitality Blast matches. This enables us to amplify the cricketing experience through this project with the SCCC's support."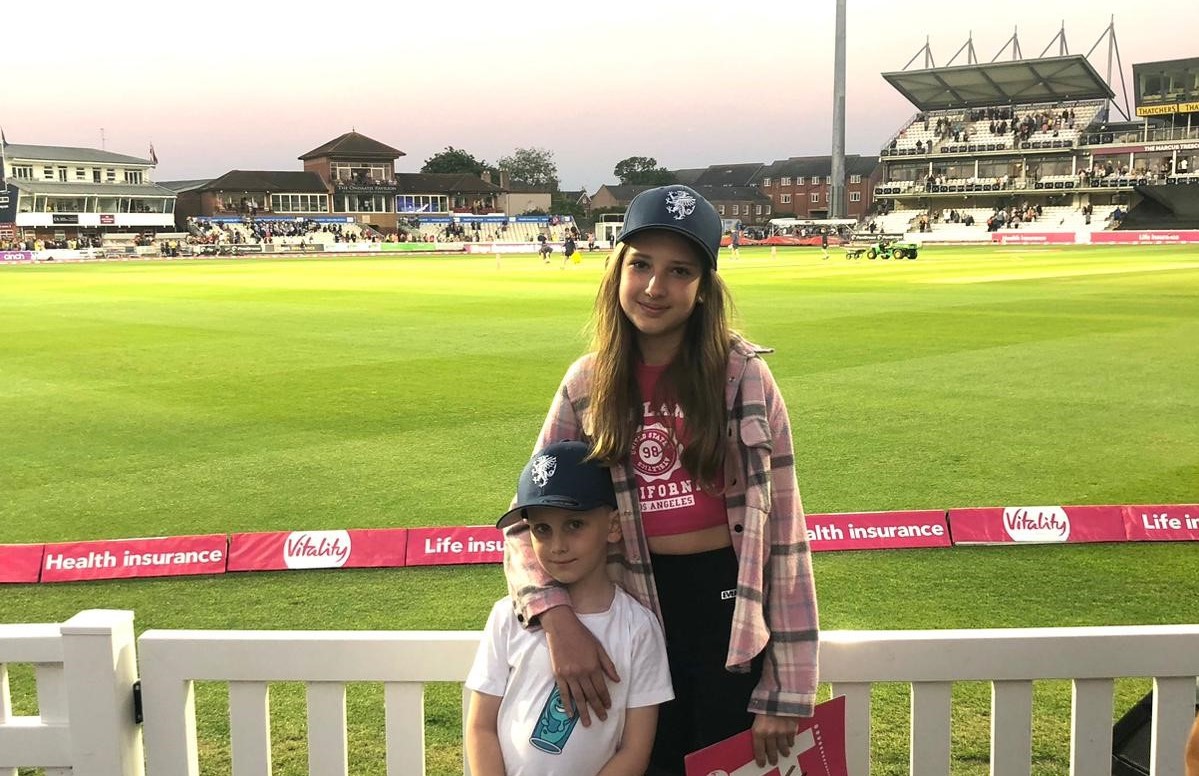 Somerset County Cricket Club have also been working with a number of displaced Ukrainians who are currently residing locally, culminating in several of them attending the Hampshire Hawks Vitality Blast match as part of the Trade Nation Invitation. The Club was delighted to have been able to give the families their first taste of live cricket!
Yuliia came to the UK after spending eight weeks in Krakov, Poland living with two other families in a church house. They arrived with a local family on May 3rd, 2022. She quickly got a job at Taunton School while Liza and Olha initially worked with SCCC. Olha is now a receptionist at College Way Surgery while Liza works with Somerset Larder at Musgrove Park Hospital. Matvii, Sofiia and Eva (Liza's daughter) were given free places at Kings Hall which was very generous of the School and it was here that Matvii, Eva and Sofiia have learned to play cricket.