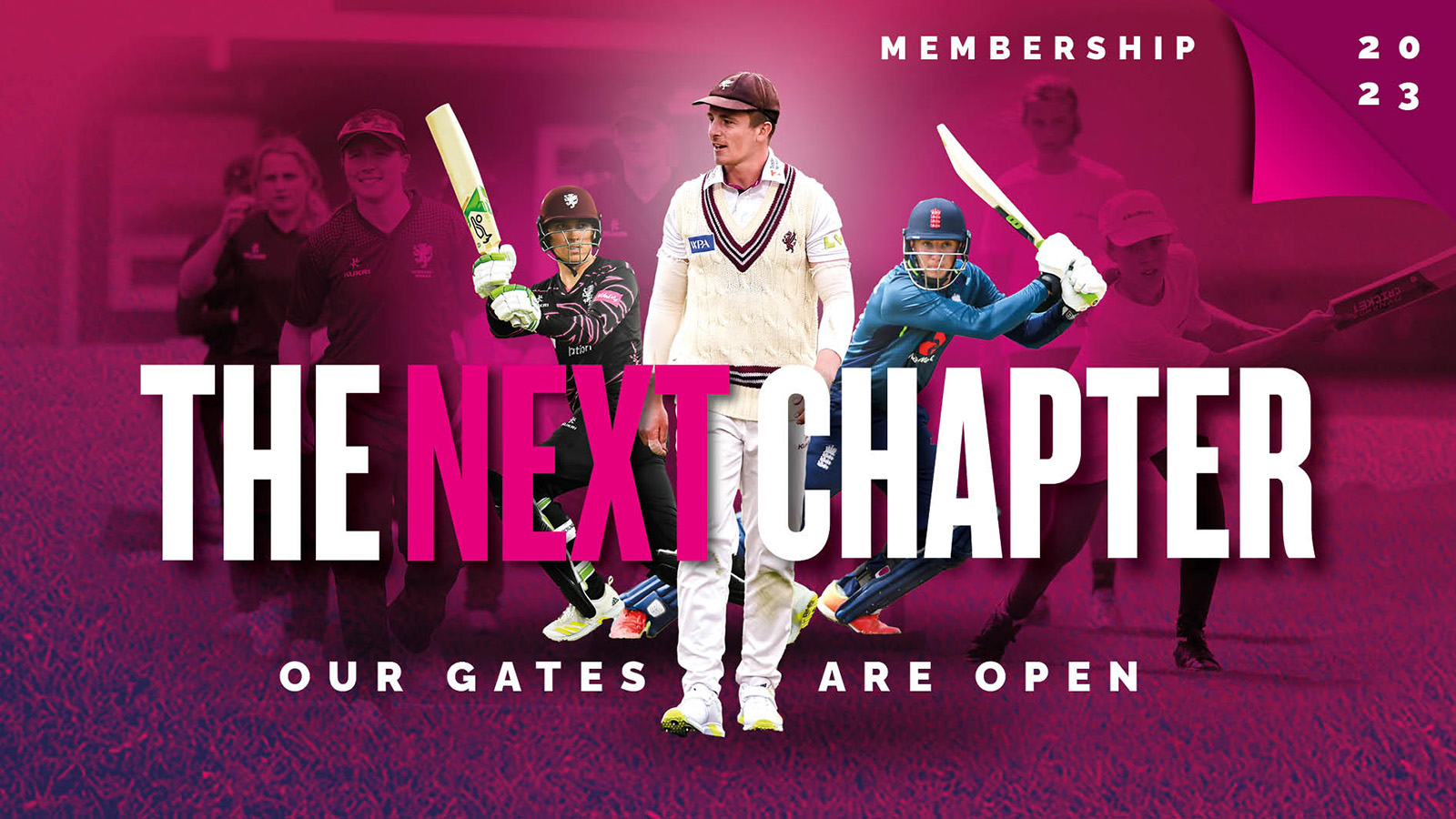 Happy New Year from everyone at Somerset County Cricket Club!
2023 promises to be a year to remember, so make sure you witness all the action with Membership!
This year marks the beginning of the next chapter for Somerset County Cricket Club, and we want you to join us as we turn the page and look to the future.
Somerset will once again be competing on all three fronts and our gates are open to everyone.
To make the experience of buying your Membership as easy as possible, our website's Membership & Ticketing platform has been specifically designed to make buying your Membership a smooth and seamless process.