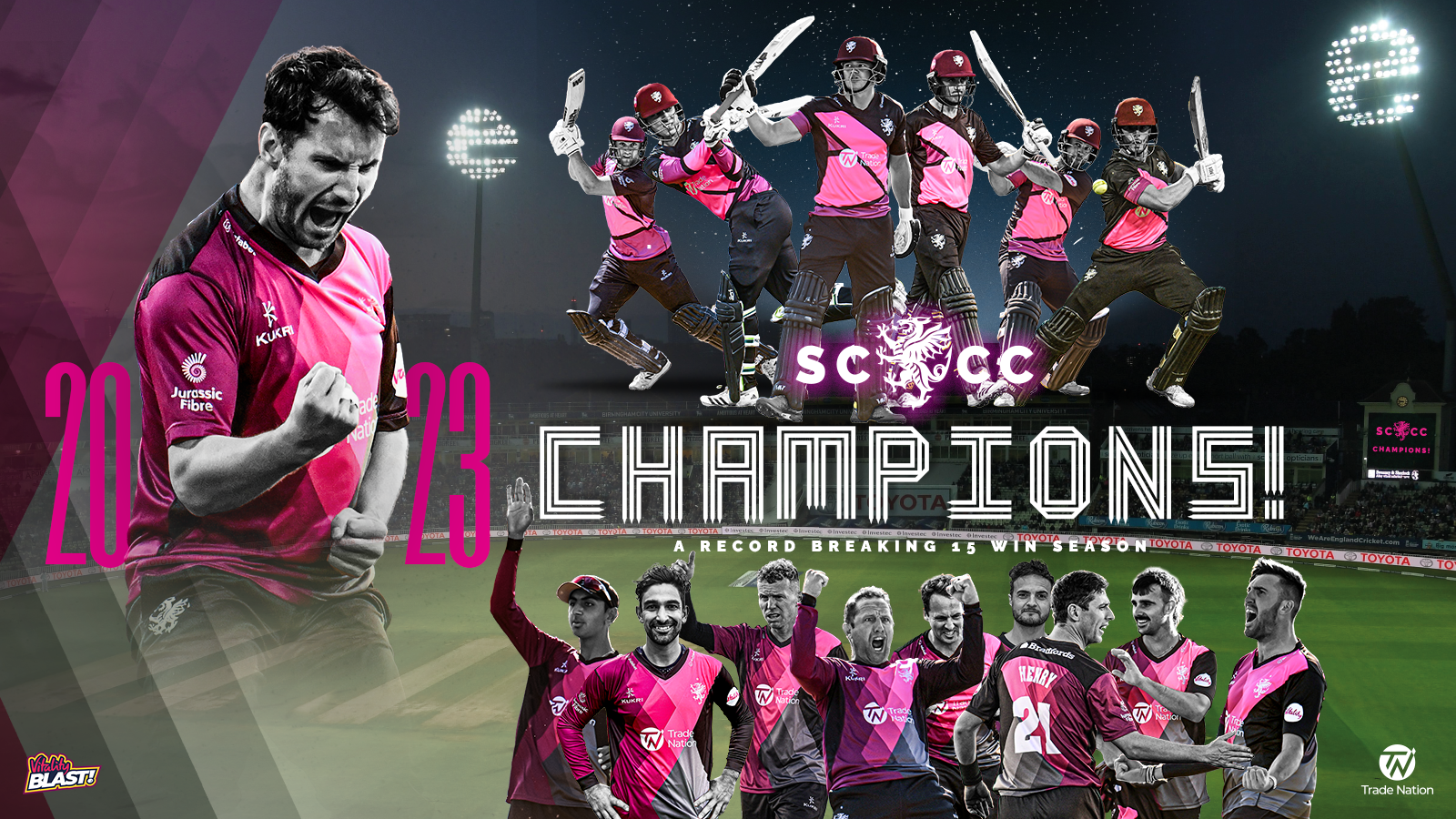 Get your 2023 Champions merch NOW!
To commemorate our sensational Vitality Blast win at Edgbaston last month, Somerset County Sports have launched a range of 2023 Champions merchandise which available in store now!
The range features an exclusive cap, a commemorative mug, a classic polo shirt and a champions t-shirt.

Re-live that incredible Finals Day and get your 2023 Champions merchandise now!