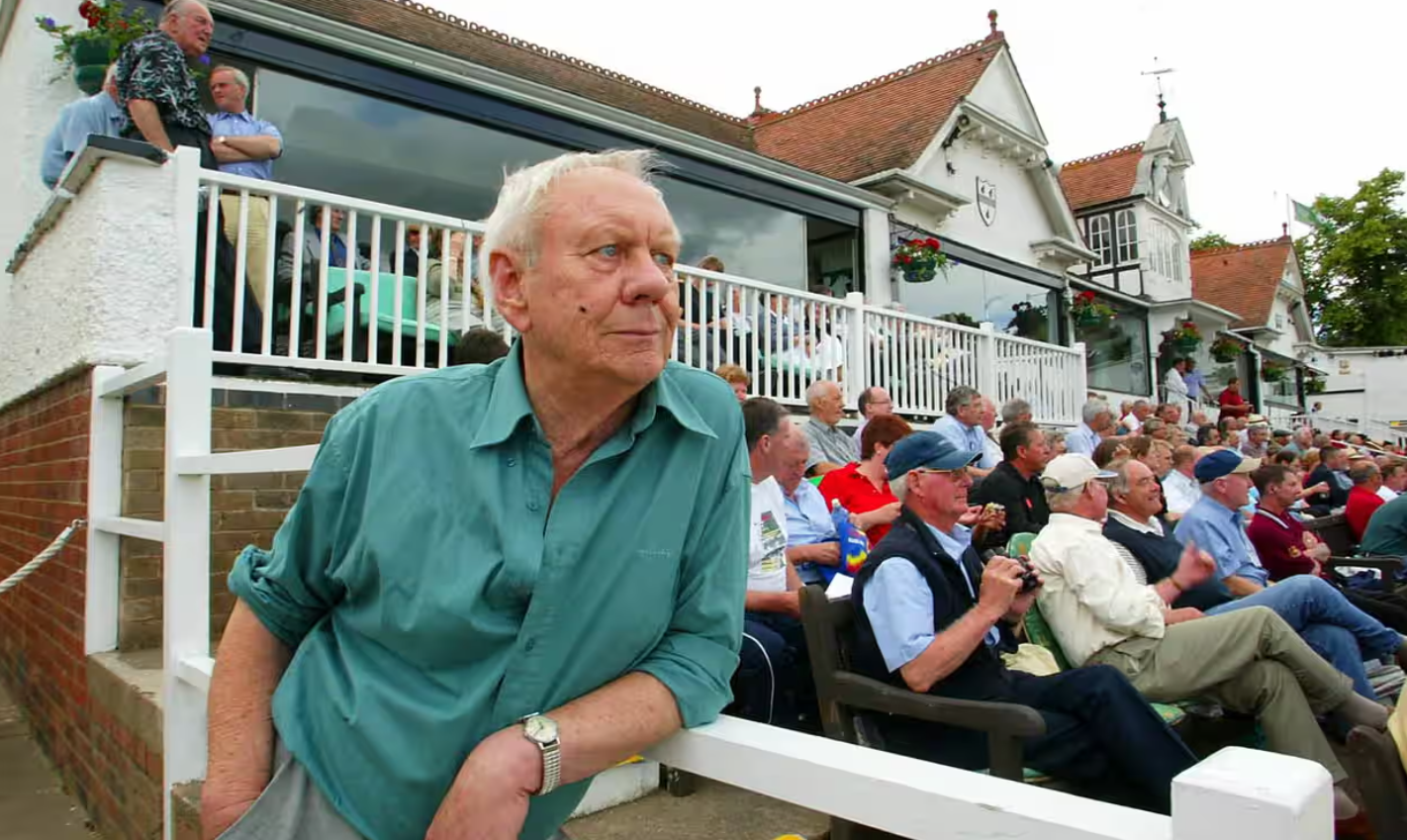 Footprints: David Foot's lifetime of writing
No cricket writer was better known to Somerset supporters than David Foot, newspaper journalist and author of numerous books about the county and its players.
Biographies of Harold Gimblett and Sir Vivian Richards ranked among the best-selling volumes penned by David, who sadly passed away in May 2021 at the age of 92.
Now a new collection of his work, titled 'Footprints', is about to be published, spanning the full range of his writing, from cricket, football and boxing to theatre, local history and even murder.
Stephen Chalke, the author and editor of 'Footprints', will be signing copies of the book in Somerset County Sports during the lunch interval on day one of Somerset's LV= Insurance County Championship match against Kent (Tuesday September 19th).
As a cricket writer for the Guardian and through a string of books, David won multiple awards, developing a style all his own.
His biography of Gimblett broke new ground by exploring the mental turmoil of the Somerset and England batsman, who committed suicide.
As a drama critic for the Bristol Evening World and the Guardian, David was the first to review a Harold Pinter play and the last to review a George Formby performance.
A working journalist for more than sixty years, David reflected on the changing world of newspapers, notably in 'Country Reporter', a beautifully evocative and often hilarious account of his apprenticeship in Yeovil.
'Footprints' contains all this and more, some of it – like extracts from his biography of WG Grace rejected by publishers in the 1960s – never previously published.
There is also private writing from perceptive teenage diaries, right through to poignant late-life reflections on memory loss.
The result is a highly original book. It is both a collection of writing by a superb wordsmith and also the intimate story of how a boy from humble rural roots in Somerset overcame setbacks to become a writer, in the words of one reviewer, 'of deep perception and rare sympathy'.
Stephen Chalke is an award-winning cricket writer and publisher. He knew David well, publishing his last four books, and has been given full access to David's papers by his family.
The book has a foreword by Scyld Berry, former cricket correspondent of the Observer and Daily Telegraph, a close friend of David, and a preface by Mark Foot, David's son.