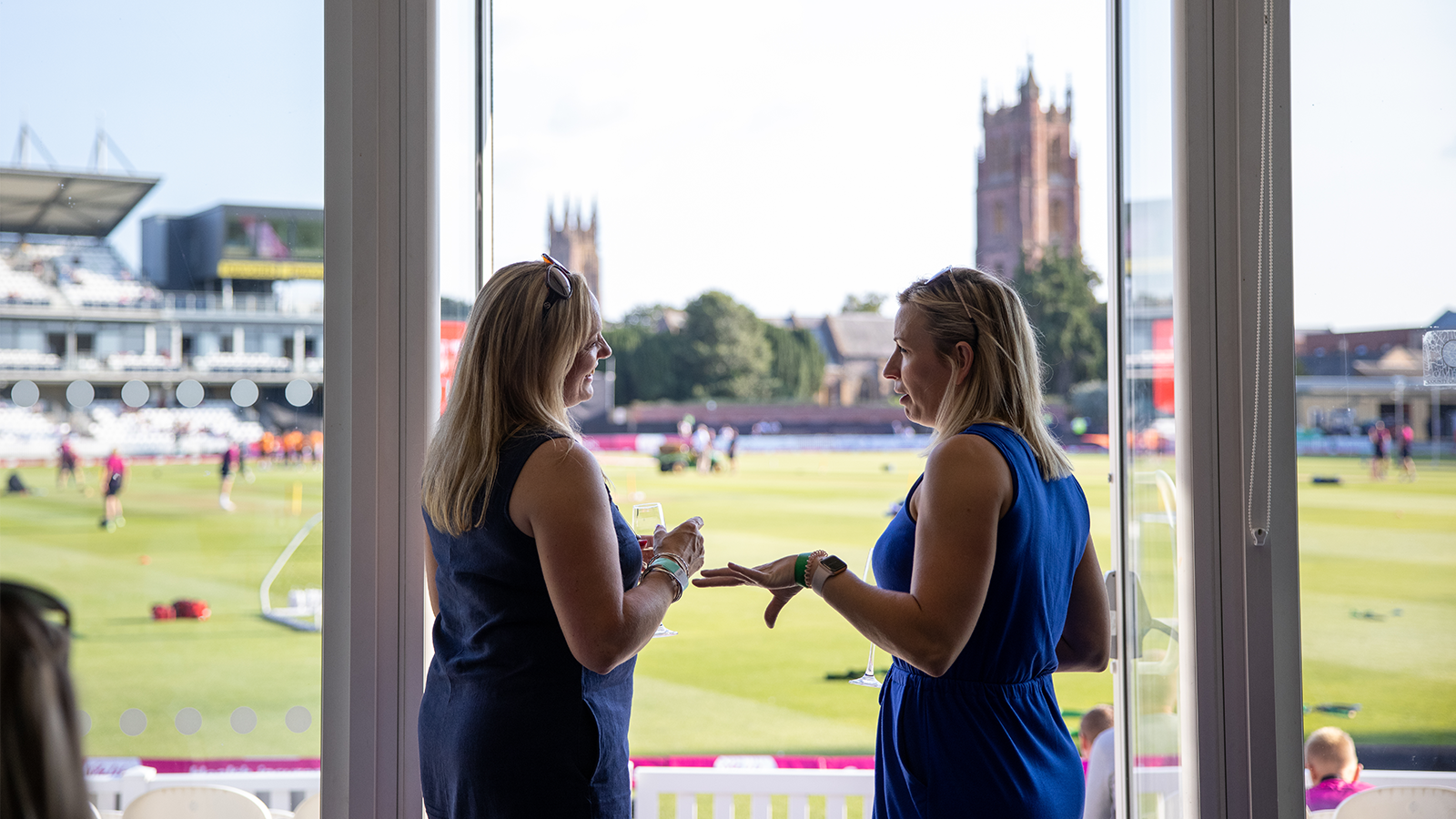 Food & exclusive bar access for just £14.95 extra!
Reduce the stress of thinking about where to eat on a matchday and treat yourself to a premium hospitality experience by booking our County Room Buffet Package.
Only available for our opening fixture against Hampshire Hawks on Wednesday (May 24th), this package entitles you to a pre-match buffet along with exclusive bar access throughout the match in our superb County Room.
This package costs just £49.95. That's just £14.95 more than a normal Category C ticket!
You can also watch the action from your shared table in the County Room or from your allocated seat.