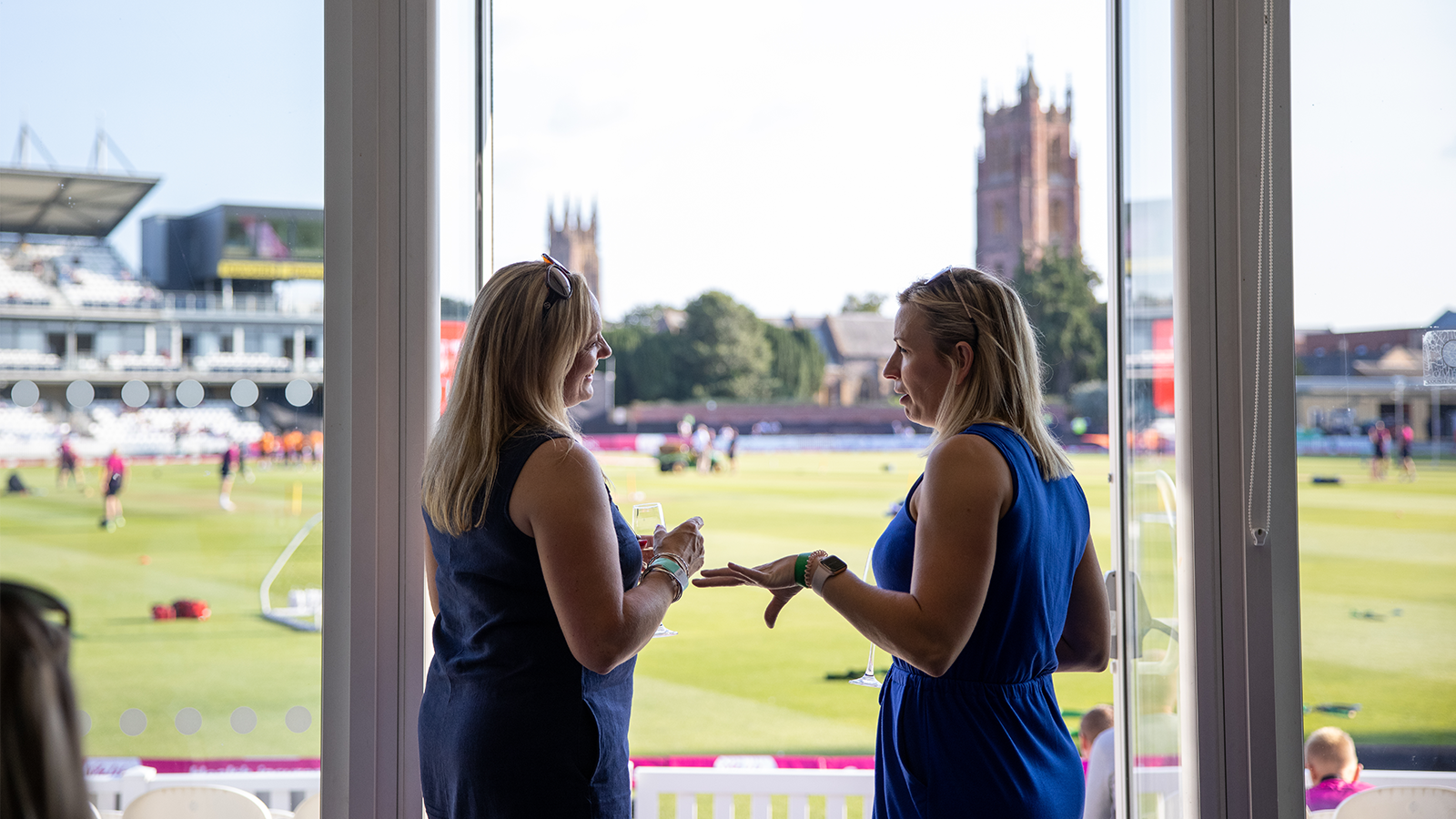 Five reasons why you should book matchday hospitality
The Cooper Associates County Ground is the South West's most iconic venue. Steeped in history, the home of Somerset County Cricket Club guarantees an unparalleled matchday experience.
From private matchday suites to shared hospitality areas plus our stunning rooftop terrace, our large array of facilities can cater for your every requirement.
Whether your booking is a corporate event or a private party, we have a package to suit your needs and budget perfectly.
Still undecided about booking hospitality?
Here are five reasons why matchday hospitality is for you!
1) Impress your clients or reward your staff
Matchday hospitality is the perfect way to impress your clients or to show your loyal and dedicated workforce exactly how much you value them.
A hospitality package essentially provides your company with a marketing opportunity. Remember, this sporting day out should be considered an investment because you could receive much more in return from a happy client or potential commercial partner.
Whilst looking after clients or potential partners is key, it is equally important to ensure that you have a happy, and therefore productive workforce. Rewarding your staff for their dedication or incentivising a project is the ideal way to show them how much they are valued.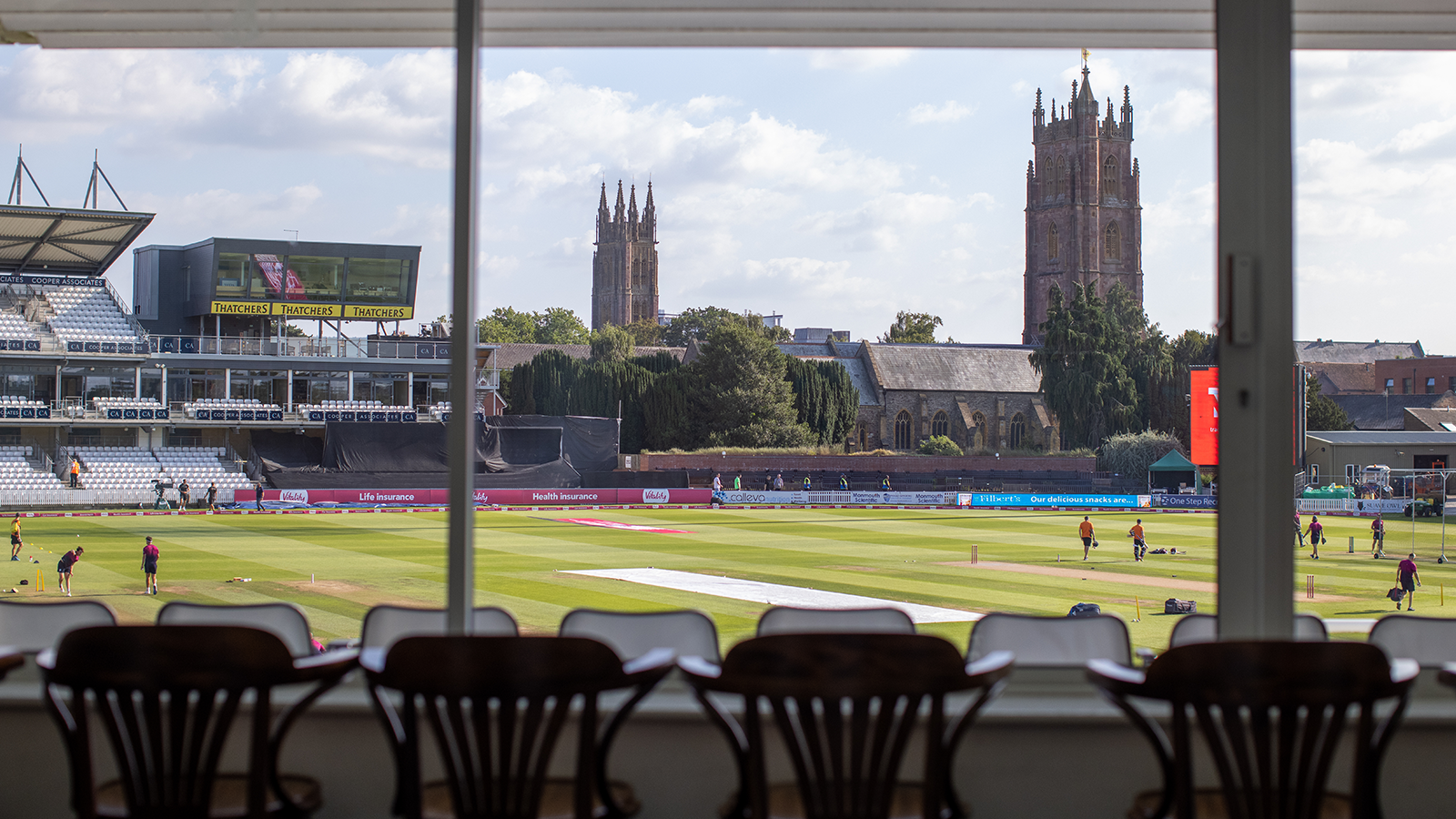 2) It doesn't cost as much as you think!
You work hard and you deserve something a little special, so go on, treat yourself! Matchday hospitality is the perfect way to see the action in style. Best of all is that it doesn't cost as much as you think. With packages starting from just £34.50, there really is something to suit every taste and budget.
3) Good food, great atmosphere, spectacular action.
What makes the perfect matchday hospitality experience?
Excellent food, a brilliant atmosphere and a dramatic sporting encounter are the integral elements to any matchday. Fortunately for you, the Cooper associates County Ground has all these and more!
Our Official Hospitality & Catering Partner, BaxterStorey have been hard at work this winter creating bespoke menus for all of our varied matchday offerings, so whether it's business or pleasure, good food, a great atmosphere and spectacular action are guaranteed.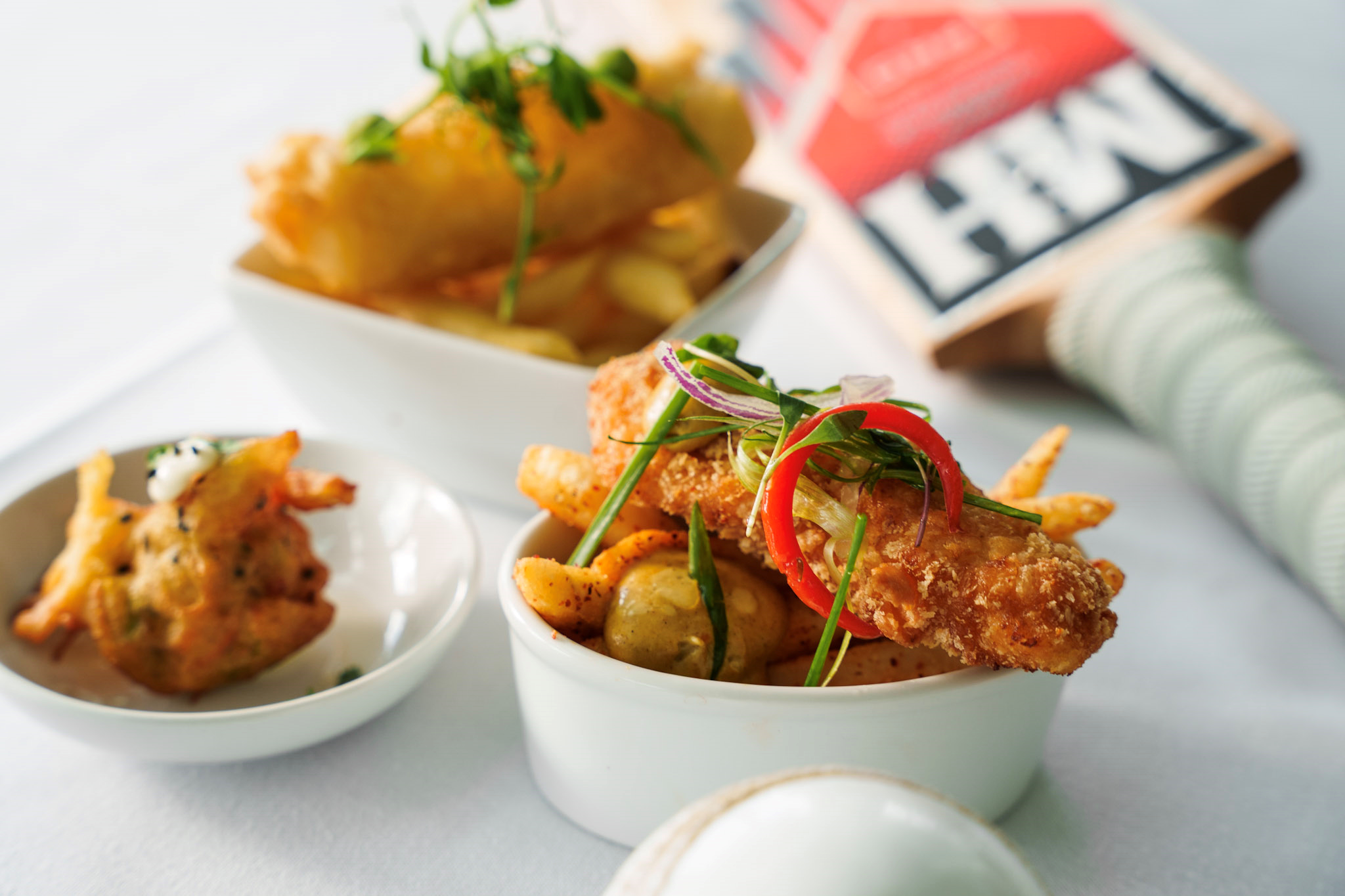 4) Exclusivity
Matchday hospitality will give you access to areas of the Cooper Associates County Ground that are not accessible to those with tickets. Let's face it, who doesn't like to feel a little bit special every now and again? Hospitality packages also include a wide range of refreshments and dining options from breakfast and grazing tables to buffets and afternoon tea. Our dedicated waiting staff will also ensure that all of your needs are met on the day.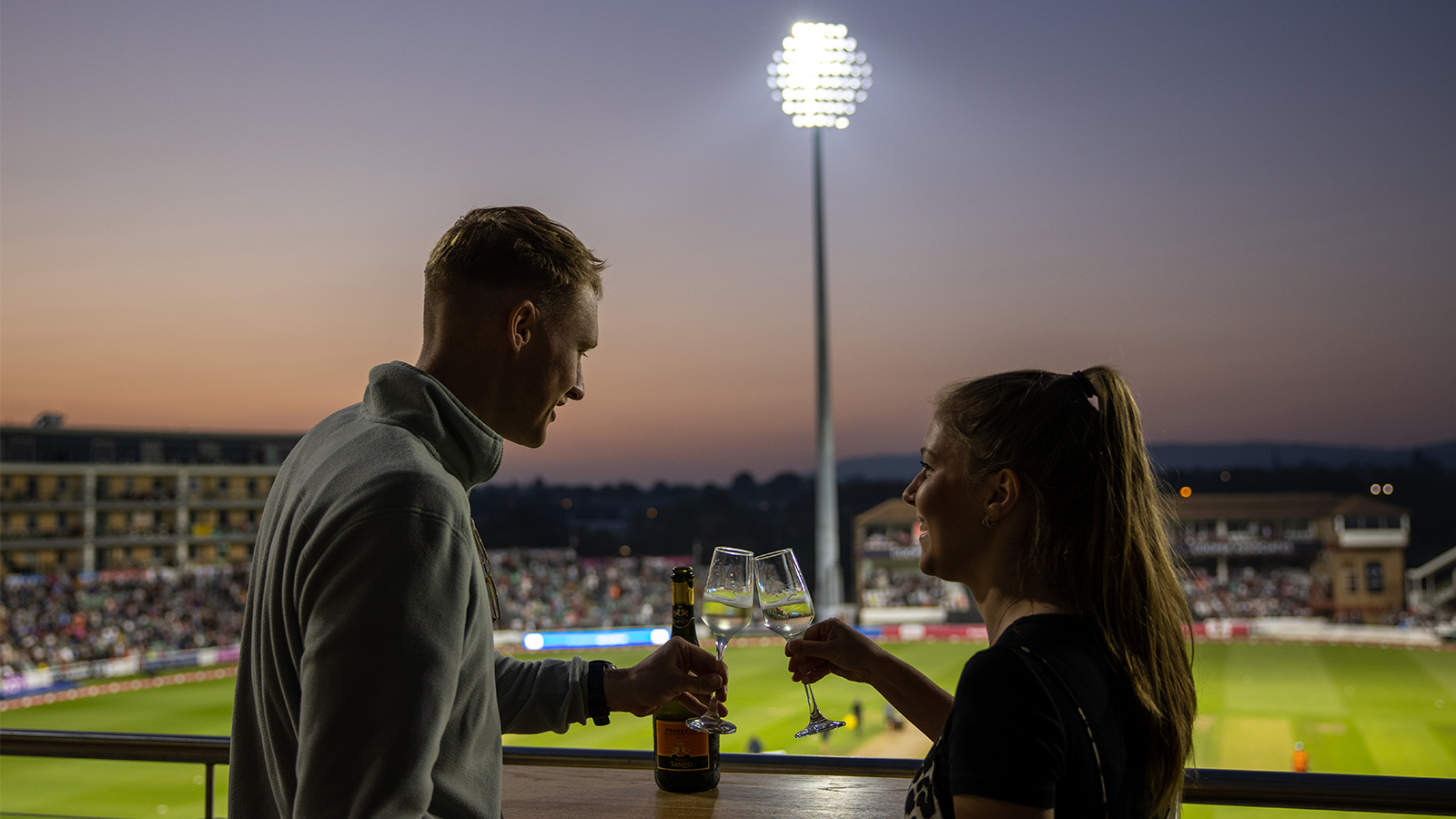 5 – You can take your drink to your seat
Unlike a number of other sports, at cricket you can take your drink back to your seat with you! At the Cooper Associates County Ground there's no need to huddle in a concourse whilst watching the action on a television screen. Simply chose from our wide selection of drinks at your assigned bar and return to your seat. Top class sporting action and a cool refreshing drink. What could possibly be better?
Whether your booking is a corporate event or a private party, we have a package to suit your needs and budget perfectly.